It is no secret that the workers compensation industry must continually adapt to legislative and regulatory changes. So far in 2012, significant action has occurred in the areas of physician dispensing, prescription medication abuse and policy reform. Further activity is underway in a number of legislative chambers, and a handful of states have advanced reforms that impact workers compensation payors and injured workers.
These changes are altering operations, premiums, compliance, access to quality care, patient recovery, claim duration and the ability to manage outcomes. In fact, no single area of the system has been immune from scrutiny, with state legislators taking a hard look at everything from disability benefits to the cost and delivery of pharmacy and ancillary services. Some issues have resulted in harsh divisions with even harsher words, and in some higher-profile state issues, the debates have became fierce enough to make national news.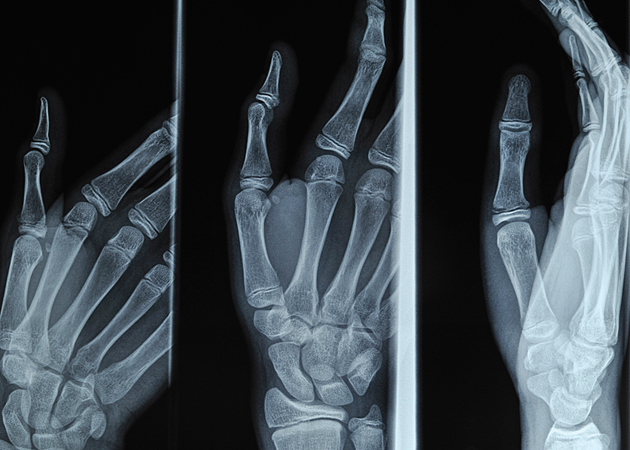 The Road Paved in 2012
One of the year's biggest developments was the escalation of physician dispensing and its cost on the system. Physician dispensing significantly raised costs; repackaged medications that were processed out-of-network at non-contracted rates and without utilization review were three times more expensive than retail pharmacy costs. The result was an extra $700 million spent, which begs the question: Is the convenience worth the cost?
States reacted differently, with some restricting the practice, while others either limited reimbursement costs or engaged in rigorous policy debates. In Florida, drug repackaging held the spotlight, as HB 668, sponsored by Sen. Alan Hays (R-Umatilla) and proposed to regulate pricing for repackaged drugs, generated one of the more acrimonious debates of this past legislative season. Whereas the House version, HB 511, sponsored by Rep. Matt Hudson (R-Naples), sailed through the House committees, the Senate version faced multiple unfriendly amendments and was on life support for most of the session.
Both sides claimed influence was "purchased," with presented data immediately being refuted by the opposition. As a result of this passionate political volley, other important bills became political casualties as retribution for a particular stand on the bill. In the end, the senators, besieged by wildly conflicting data, were caught in the middle of a firestorm of words. So they did the only safe thing and stuck with the status quo.
Maryland had its own mini-drama surrounding its efforts to limit reimbursement on physician-dispensed drugs. Its Workers Compensation Commission held a public hearing, accepted public comments and drafted a rule that would have put reimbursement for physician-dispensed medications on par with that received by pharmacies. Prior to official adoption, however, the commission was summoned to a legislative committee that sent a message discouraging the changes. In response to mounting objections (some of the same players that offered objections to the Florida repackaged drug legislation resurfaced as debate over the proposed Maryland rule played out), the rule was pulled. Status quo was once again the end result.
Perhaps the largest challenge faced by workers compensation payors is the management of prescription drug misuse and abuse. Narcotics account for 25%-40% of retail medication costs and total about $1.4 billion annually. With misuse and costs on the rise, creative solutions were in high demand. States explored prescription drug monitoring programs, limits on prescribing and utilization control requirements. In fact, with the exception of Missouri, all states have prescription drug monitoring programs.
In 2012, New York took big steps towards combating opioid abuse with a new program that was the first of its kind. The New York legislature passed the Internet System for Tracking Over-Prescribing Act (I-STOP), which directs the New York Department of Health to create a real-time prescription drug monitoring system. Legislators believe that I-STOP (which also includes an educational component designed to help physicians, pharmacists and patients understand risks and potential alternatives to opioid use) will dramatically reduce fraudulent prescriptions and significantly limit "doctor shopping," which will in turn decrease opportunities for fraud, misuse and abuse. While the actual implementation of I-STOP in New York will determine its ultimate success, industry experts are already heralding the legislation as the new national standard for prescription drug monitoring programs.
Throughout the country, workers compensation reform efforts were rampant in 2012. Oklahoma made news as a bill moved through its legislative process that would allow employers that met certain criteria the ability to opt-out of the workers compensation system and become "non-subscribers." Its HB 2155, sponsored by Speaker Kris Steele (R-Shawnee), passed the House but was amended in committee before making it out of the Senate. The amendment would have required benefits provided by employers choosing "non-subscribers" status to meet or exceed benefits offered by payors in the system. But the House failed to concur with the Senate amendments on a closely divided vote, thus killing the bill.
New York, again becoming a center for workers comp debate, generated some early fireworks as Assembly Member Arvella Simotas (D-Astoria) pushed A. 5183: a bill that would have rolled back one of the hallmark provisions of the Eliot Spitzer reforms of 2007 by undoing the mandatory participation by injured workers in a pharmacy network if one had been established by their employer. Supporters of the pharmacy choice bill included community and retail pharmacies. Opponents included pharmacy benefit managers, the New York Business Council and insurance carriers.
Both sides traded volleys during a high-profile media campaign to sway the vote. Proponents touted patient safety and convenience while opponents pointed out that pharmacy was the one area where costs have actually been contained since the reform measures were adopted. Lawmakers, sobered by the announcement that New York employers had seen their workers compensation premiums rise by roughly 30% since the 2007 reforms, decided to keep the networks in place to avoid any inadvertent culpability for future rate increases.
Louisiana attempted to advance a number of major initiatives to reform its workers compensation system. Signed into law by Gov. Bobby Jindal in June, HB 367 enacted language refining the medical dispute process and the determination of medical necessity. It also created a definition for "utilization review company." Additionally, Rep. Tony Ligi (R-Jefferson Parish) sponsored two major pieces of legislation that were ultimately held for further study. They are HB 885, which seeks to outline clear guidelines for reimbursement of repackaged and compound medications, and HB 959, which would allow employers to establish medical provider networks.
Groups in Tennessee, meanwhile, recently pulled together to scrutinize their state's workers compensation program, resulting in the Medical Cost Containment Rule Expansion. The new rule expands utilization review guidelines such that payors can request utilization review when injured workers receive one or more Federal Schedule II-IV controlled substance for more than 90 days. This development helps payors identify and monitor controlled medications and provides utilization review guidelines.
And then there was California. The California Department of Industrial Relations (DIR), the Division of Workers Compensation (DWC) and the state legislature set the wheels in motion for a major reform effort this year. DIR Director Christine Baker and DWC Administrative Director Rosa Moran hosted sessions throughout the state in which they sought input from various stakeholders on problems in the workers compensation system and ideas for potential solutions. Hundreds of written comments were also submitted. And in the final weeks of the legislative session, SB 863, sponsored by Sen. Kevin de Leon (D-Los Angeles), was crafted and introduced amid a whirlwind of controversy. Many stakeholders felt left out of the drafting process and others felt like injured workers were not getting enough out of the deal. Gov. Jerry Brown did a lot of horse trading in the final days of the session, and SB 863 ultimately passed in the final hours; interestingly, Moran resigned her position.
The legislation has many moving parts, but the highlights are that it increased disability benefits for injured workers and offset the cost of those benefits by reducing some provider fees, eliminating some add-on benefits for sleep disorders and sexual dysfunction, streamlining the lien process while shortening time frames to file liens, and limiting the services of some types of providers. Analysts indicate the overall savings to the California system could be as high as $870 million in 2013 and $270 million in 2014.
State Legislative Forecast for 2013
With the plethora of activity in 2012, what lies ahead for legislative agendas in 2013? Don't anticipate a quiet year.
California will likely have a "clean-up" bill to take care of any unintended consequences of SB 863, including provisions to placate groups that felt left out of the major reform bill. In New York, if recent rate recommendations and press releases from the governor's office are any indication, the state  will be advancing its own set of reforms to shore up some of the erosion in savings that has occurred since its 2007 system overhaul. Louisiana, for its part, will revisit the Ligi bills and update its fee schedule, while Oklahoma will likely make another run at an opt-out bill. And look for the Chambers of Commerce in Tennessee and Pennsylvania to make moves next year; each have put together working papers they hope will be the genesis of workers comp reform efforts in their states.
Other states will also likely explore reform measures as they battle rising workers compensation expenses and persistent social issues contributing to these costs, such as physician dispensing, prescription drug abuse, compounded medications and drug repackaging. It will be interesting to see how New York will define and implement its I-STOP program and if other states begin to follow its lead or take other steps to curb abuse.
States are also likely to continue to observe the outcome of the Texas formulary law that took effect September 1, 2011. The law, which will become fully active for legacy claims on September 1, 2013, created a closed formulary based on Official Disability Guidelines. Initial results indicate that opioid prescriptions have dropped by 10% while related costs have decreased by 17% in the Texas workers compensation system. Based on these initial outcomes, state legislatures will likely monitor Texas' progress closely to determine if they should pursue similar legislation. It will also be telling to see the numerical results from Tennessee's most recent changes around utilization review.
Additionally, we can expect continued debate and pending policy surrounding physician dispensing in Florida, Pennsylvania, Illinois, Michigan and multiple other statehouses, which will bring with it much controversy and media attention for both sides.
Just beyond the horizon, we will be following the potential for average wholesale price to be replaced by a different pricing model. If it is replaced, the new model will require significant reprogramming and re-contracting efforts by payors, at a significant cost.
But before we turn to the new year, let's not forget the elections, the outcome of which will greatly influence workers compensation policy. State elections will result in a large incoming class of freshman legislators with new ideas and potentially new solutions for the issues facing the workers compensation industry.
At the federal level, regardless of who wins, it is expected that they will take a closer look at mitigating the risks associated with narcotic use through expansion of education initiatives such as the U.S. Food and Drug Administration's Risk Evaluation and Mitigation Strategy. Regardless of the outcome, let's hope the conversations are a bit more collegial than some of those we witnessed in 2012.