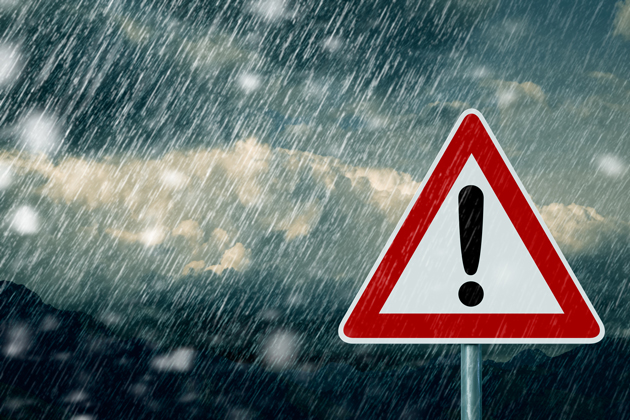 From severe weather to natural disasters to terrorist attacks, emergency events that threaten employee safety and business operations seem to be happening more frequently. Organizations today need a robust emergency communications strategy, but changing workforce dynamics and a shift in employee communication preferences make it increasingly difficult to implement one without a modern emergency mass notification system.
The right emergency communication system can help any organization reach all of its employees with critical information, regardless of where employees are, how they work, or what device they are using. To maximize the effectiveness of communications, these systems should incorporate certain key capabilities to keep people safe, informed and connected when disaster strikes:
1. System Integration

Every second counts in an emergency, so automating manual, time-consuming processes is vital. A mass notification system should integrate with existing internal business systems—such as HR systems and employee directories—to save time, streamline communications, and allow you to focus your resources on the most critical risks during an emergency. Automatically extracting information from existing data sources allows you to access accurate employee contact data in real time and segment employees into groups to improve the effectiveness of your targeting capabilities.
If you have a large group of traveling employees, for example, you can sync your organization's travel data with your mass notification system to create dynamic groups. If you have 10 employees booked at a hotel in London, those employees would be part of a dynamic London group, along with other employees who live and work in the area. By communicating with your organization's existing data sources, the mass notification system allows you to rapidly connect with all employees who live, work, or are traveling in London should a local emergency arise.
2. Event Monitoring

When an emergency occurs, an organization must communicate with employees, authorities, and first responders while also initiating their business continuity plan. Event monitoring keeps an eye on your people, locations and assets, allowing for timely alerts and updates as an emergency unfolds.
To be prepared
before
a critical event even happens, an emergency notification system should also include 24/7 monitoring. This allows you to oversee your people, data, trends, inventory levels to enable you to be one step ahead when an unexpected event occurs.
3. Live Map Tracking and Geofencing

Once upon a time, employees drove to a single corporate office, worked 9-5, and then drove home. Today, many of us work differently. Organizations have multiple offices, often all around the world. And employees travel, telecommute, have field jobs, or drive in a fleet. Given the nature of today's dispersed and highly mobile workforce, an effective emergency notification system must have strong map tracking and geofencing capabilities to keep employees informed of local threats.
Map tracking and geofencing capabilities give you visibility into where your employees are at any given time and allow you to quickly communicate with everyone in a certain area. With geofencing capabilities, you can actually draw a virtual fence around a particular at-risk area, and alert every employee within that fenced area with targeted messaging. Whether your people are in your office, traveling, or working remote for the day, they will remain informed and alert. And most importantly, your communication will only go to employees in harm's way, not to everyone in your organization.
4. Two-Way Communication

Most emergency communication systems focus exclusively on broadcasting top-down messages
to
employees, but modern systems include effective methods for gathering information
from
employees. By investing in an emergency notification system that enables your audience to interact, you are expanding the eyes and ears of your organization to protect in emergency situations.
The employees at the center of a critical event will be able to provide the most valuable information that can shape the emergency plan in real time. Your mass notification system should include audience communication features such as read receipts, surveys, incoming messages, and "need help" requests. Facilitating real-time audience interaction during a critical situation allows your people to send feedback or tips about the event that can improve outcomes for all.
5. Multi-Channel Delivery
During an emergency, you need to ensure message delivery—there is no room for an error, a missed message, or a delayed message receipt for any reason—so it is important that your mass notification system allows you to deliver notifications via multiple communication channels. You should be able to send messages to your audience via voice call, text message, email, mobile application push notification, social media, and any number of custom channels. If your notification system targets only one or two channels, you risk missing employees who may be in harm's way.
6. Native Mobile Application
In today's world with everyone on the go, it's more important than ever that your emergency notification system has a mobile app to effectively communicate with your audience. Your mass notification system should include native mobile applications for both iOS and Android devices.
Mobile applications offer a few unique benefits. First, they allow employees to share their location on an integrated map so you can pinpoint a person's location relative to any event. Second, mobile apps can be used to send push notifications, offering a valuable additional channel for message delivery. Third, mobile apps can be used to deliver real-time updates about weather, traffic, or other information from third party sources. Finally, employees can use the mobile app to send messages to their system administrator, including calls for help, photos, and videos from the frontlines.