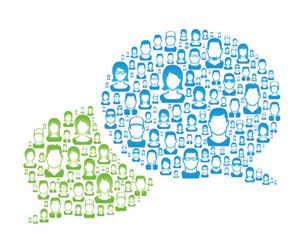 For years, news was shared through sound bites, reporter stand-ups and anchor chatter. The editorial process behind the business of news-gathering dictated a certain pace and also ensured a certain level of reliability and objective accuracy.
Today, that approach has been replaced by one that is 140 characters long, and social media websites like Twitter and Facebook have become the most active and volatile method of dispersing information in a crisis. These sites not only offer a platform for organizing crowd actions, they also provide insights into how a situation might morph and develop.
In short, social media can now affect business continuity planning in countless ways. But through the following steps, all companies can improve their response to any crisis:
Recognize Increased Speed and Volume
The first inkling of a crisis event is now far more likely to occur through a Twitter feed or Facebook posting than a story on a cable news network. It is important to establish proven, well-organized strategies and tactics that allow you to respond on a dime when needed.
Beware of Pervasive Inaccuracies
There is no editorial process to moderate either the pace or accuracy of the information conveyed by social media. The commingling of fact, opinion, speculation and repetition creates a whole new class of information. You must be prepared to respond not only to the real crisis but also to possible fears generated by rumors or false information.
Be Transparent
Social media audiences seem to feel a right to know anything and everything about a crisis and the people and companies behind it. Any hesitation to communicate the latest facts risks being seen as a cover-up.
Create a "Listening Post"
A "listening post" is simply a term for the electronic platform used to synthesize news about your company across all types of media, including traditional print, blogs and Twitter. It is an all-in-one method of monitoring this new flow of information to learn what people are saying about your company or the crisis situation, in real time.
Monitor Emerging Threats
Often, social media venues now are the first place people go to share thoughts or vent. Careful monitoring of social media may allow you to identify emerging problems, spot disgruntled employees or address risks prior to a crisis hitting.
Customize Solutions
Comments made in the social media realm often contain emotion that is absent in objective journalistic stories. This allows you to read, in real-time, the specific emotions people are experiencing about a given situation or your company in particular. You can then craft the best support solutions to address those concerns.
Evaluate the Impact of Your Response
Establish baselines regarding the number of conversations that typically occur about your company or a situation. Note how many people talk about it, how often and for how long. This will help you quickly gauge the impact of a crisis—especially if there is a swift uptick in chatter—and assess the impact of your company's response. You also will be able to track how the tone of conversation changes—positively or negatively—throughout a crisis and tailor your response tactics.
Make it a Team Effort
Find ways to coordinate with marketing or public relations to gauge how social media impacts your business continuity. Although the roles of threat assessment and communications are very different during an actual crisis event, the team's combined efforts can address trouble areas, share accurate information and calm those involved.