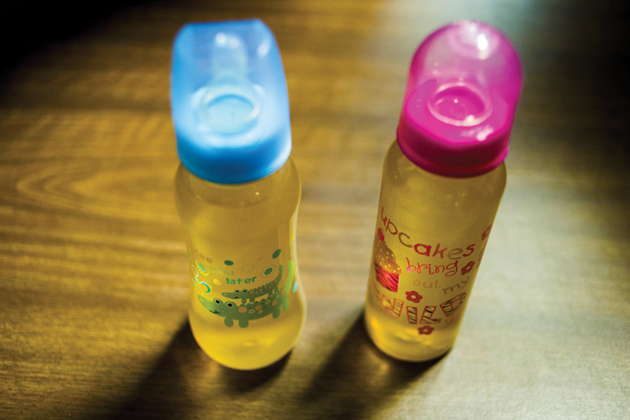 As part of an effort to save money, the city of Flint, Michigan, switched its water supply in 2014 from treated water from Lake Huron to water from the Flint River. Soon thereafter, Flint residents began to notice a peculiar odor, color and taste in the water that flowed from their taps. Some reported skin rashes, hair loss and other physical problems. But they did not know why.
Testing revealed that dangerous levels of lead had leached into the city's water supply. Residents were shocked and, making matters even worse, soon discovered they had been lied to. Public officials had known about the lead but kept quiet. As a result, between 6,000 and 12,000 children were exposed to the contaminated water, which will likely have serious consequences for their health. In the wake of the controversy, an uproar ensued, with hearings and lawsuits seeking to determine how this could have happened and penalize those responsible. Four government officials resigned and others were fired, and Gov. Rick Snyder still faces pressure to step down.
Meanwhile, efforts to fix the problem are underway. State officials switched back to the original water source in October, but the water residents receive remains contaminated from the corroded lead pipes. The governor estimated that replacing the more than 15,000 lead service lines in Flint would take $60 million and up to 15 years.
Why Lead Pipes?
"Almost all major cities in the United States have lead piping," said Billy Deeb, director of public entities at Aon Risk Solutions. Lead pipes have traditionally been used because they have a long life span and they resist pinhole leaks, which are a common problem with underground pipes. "Lead is malleable and therefore able to be molded to go around corners and bent into shapes to best fit water delivery systems," he explained. "It is also substantially cheaper than copper."
One of the main reasons communities continue to use lead service lines rather than immediately replace them is that utilities are able treat the water so that it forms a coating on the inside of the pipes. This barrier to corrosion helps prevent lead particles from dislodging and getting into drinking water. Changes in water chemistry can lead to a failure of corrosion controls, as was the case in Flint, after the Michigan Department of Environmental Quality instructed its water treatment plant not to maintain controls that had been in place before the city switched water sources.
The federal Safe Drinking Water Act requires water systems and state regulators to monitor lead levels coming out of people's faucets. If 10% of samples have more than 15 parts per billion of lead, the state must evaluate its corrosion controls. If that does not reduce the lead levels, public water systems are required by law to begin replacing 7% of their lead service lines every year. A Virginia Tech study found lead levels as high as 13,000 parts per billion in Flint.
Safe Water Priorities
President Obama issued an emergency declaration on Jan. 16, making federal aid available to Flint. In a statement applauding the action, David LaFrance, CEO of American Water Works Association (AWWA), wrote, "It may be some time before all the facts surrounding Flint are understood. However, there are a few lessons that seem apparent. First, water chemistry is complex. When a community changes water sources or water treatment, unintended consequences can occur. Water systems must be alert to these potential issues, and have plans in place to address them.
"Second, affordability will become a significant issue as we renew our aging water infrastructure. AWWA's 2012 Buried No Longer report showed that repairing and expanding drinking water infrastructure in the United States will cost more than $1 trillion over 25 years, an expense that will be largely borne by water customers."
The experience of Flint also underscores the importance of public communication about lead risks. "Water utility customers should know how to determine if they have lead service lines, the benefits of removing lead service lines, and the steps to protect themselves and their families from lead exposure," LaFrance wrote.
The AWWA said that, as a large proportion of the U.S. water infrastructure is approaching, or has reached, the end of its useful life, rebuilding pipe networks must rank above other water investment needs, including replacing water treatment plants, storage tanks, and waste and storm water systems.
Monitoring the Danger
While many communities face similar problems, the danger may not be imminent. As long as municipalities continue to test and manage their water, dealing with pipes is less of a concern, Deeb said, adding that it is more about maintaining the existing system. Replacement is costly and time-consuming, so some communities may choose to postpone a system overhaul. "I don't see the U.S. infrastructure replacing lead any time soon—the number of lead poisonings is minimal," he said. "As public agencies can devote resources to changing pipes and delivery systems, they do so."
Deeb likened the issue of maintaining lead pipe infrastructures to owning a vintage automobile: "You fix it and replace the parts as they wear out to keep it running."
One thing that is clear is the importance of regularly monitoring systems and reporting results to the public. Water systems are fragile and changes should be planned carefully. Anything less puts the public's health at risk. n