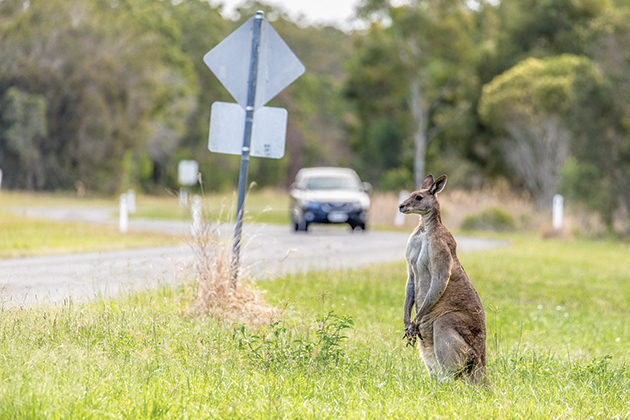 Last year, Swedish car maker Volvo pledged that, by 2020, no one will be killed or seriously injured in one of its new cars. For a company that has long had a reputation for safety—as recently as this past May, U.S. News and World Report named Volvo the safest car brand—this bold declaration was certainly in keeping with its mission. And with the World Health Organization estimating that 1.25 million people are killed and up to 50 million are injured in road traffic accidents every year, any effort to make cars safer should be applauded.
In order to reach its goal, Volvo has been incorporating a number of new technologies into the design of its vehicles. Its latest cars are made stronger with more steel in their bodies and include seats designed to absorb the impact of an off-road crash, reducing the chance of spinal injuries. The cars feature collision avoidance and warning systems that can automatically apply the brakes when they sense danger and tighten seatbelts in advance of an impending collision, while cameras and sensors help keep cars in their lanes, monitor blindspots, and detect pedestrians and bicyclists who may wander into the car's path.
Volvo engineers have even developed detection systems to help drivers avoid hitting large animals like deer or moose. At first glance, this may seem like a trivial concern (especially from my perspective as someone who has never encountered anything larger than a rabbit in my suburban neighborhood), but animals can and do wreak havoc on drivers.
In the United States, for example, the Insurance Institute for Highway Safety reported that 186 people were killed in vehicle collisions with animals in 2015. Between July 1, 2015 and June 30, 2016, State Farm estimates there were more than 1.3 million vehicle collisions with a deer, elk or moose in the United States and that one in 164 drivers would file an insurance claim in 2016 for damage related to an animal collision. With an average cost per claim of about $4,000, this means that the insurance cost of animal crashes adds up to $5.2 billion per year.
But while a large animal detection system will help solve the deer and moose problem that plagues drivers in the United States, Canada, Europe and elsewhere, it has hit a snag in Australia. The issue is that Australian drivers aren't as worried about deer. Their problem is kangaroos, which account for more than 80% of animal-related collisions nationwide, according to Australian insurer NRMA. That adds up to as many as 16,000 kangaroo crashes every year.
As Volvo attempts to make safe, autonomous vehicles, this kangaroo "menace" has proven to be a particularly difficult challenge because kangaroos apparently confuse the large animal detection system. Part of the problem is that the system uses the ground as a reference point, but when a kangaroo hops, its erratic movements are hard for the sensors to predict. "We've noticed with the kangaroo being in mid-flight…when it's in the air it actually looks like it's further away, then it lands and it looks closer," David Pickett, Volvo Australia's technical manager, told the Australian Broadcasting Company. The system also needs to better identify the unique form of a kangaroo in the first place. "If you look at a 'roo sitting at the side of a road, standing at the side of a road, in motion, all these shapes are actually different," he said.
So in order to be able to fully roll out safe cars, Volvo will have to figure out, of all things, the kangaroo conundrum. It just goes to show you that when it comes to innovation, no risk, no matter how strange, can be overlooked.