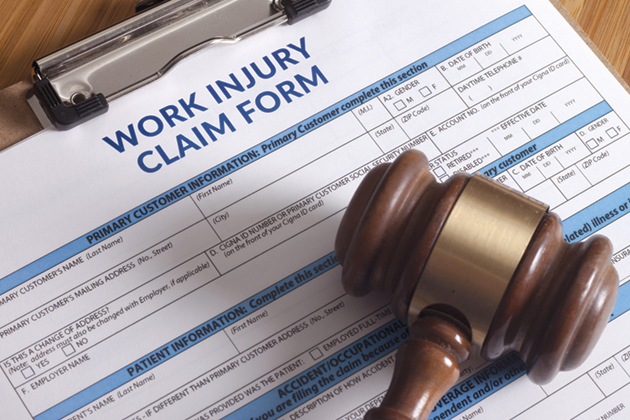 Workers compensation statutes and mandates vary by state and are based on factors such as industry, business size and structure. Any business that is subject to a state's workers compensation statutes and fails to comply can face serious legal and financial problems, including heavy fines, legal obligations to provide equivalent workers compensation benefits, possible criminal action for violating the law and a potential civil suit by an employee.
The obvious solution to avoid these issues is to secure a workers compensation policy. But for what state (or states)? Clearly, any state where there is a physical operating location must be covered, but what other circumstances require a business to comply with another state's workers compensation statutes? Looking at some key elements of a policy will help define this multi-state workers compensation conundrum.
Primary vs. "Other" States
States where work is or will be performed are known as primary states and should be listed in the workers compensation policy. Coverage will apply to the obligations that the insured has under the compensation laws of those states that are specifically listed.
Determining primary states is generally based on the state in which the business is domiciled, as well as any information obtained by an insurance intermediary regarding travel and work locations that might create an exposure, and any fixed location outside the state of domicile (except for the monopolistic states of North Dakota, Ohio, Washington and Wyoming, which require employers to purchase workers compensation insurance from a state fund).
Any states that are not listed as primary states will be referred to as "other states" and the policy will identify those states specifically. If an insurance carrier providing coverage is not admitted and filed to write workers compensation insurance in certain states, those states will not be listed, potentially resulting in a claim that would not be covered.
It is important to note that a workers compensation policy is designed to cover the primary states and that any coverage afforded to the "other states" is for incidental exposures only. Coverage for an "other state" is not automatic as there are specific requirements in the policy language that must be met for coverage to apply. These requirements effectively make the "other states" coverage conditional and subject to interpretation, which may result in court intervention. Coverage issues have been the subject of numerous state court cases where the court interpretations and applications of the requirements have had a significant impact on coverage for many policyholders, resulting in some states requiring that the given state be listed as a primary state before any work can be done there.
Jurisdiction Factors
Determining which state's workers compensation laws will apply begins with where the employee initially files their claim. An employee has the right to file their claim in either their home state or the state in which the injury or illness occurred and employees commonly choose the state with the best benefits, even though the employer might prefer another. The injured employee may even be able to file a claim in the second state after the first state's benefits have been paid and may also be able to file two claims simultaneously, one in each state, with the states coordinating the benefits.
In determining jurisdiction over a claim, states will look to their various statutes for guidance. Some states have a time limit for out-of-state injuries, most commonly six months. If an employee works in another state for longer than the designated time period, they are no longer entitled to benefits under their home state but are entitled in the state in which they have been working. Additionally, some states have a public policy that an injured employee be cared for adequately within that state regardless of the amount of time spent there.
While jurisdictions may vary on certain aspects of workers compensation, every state stipulates that "injury or illness must arise out of and in the course and scope of employment." To better understand this concept, we need to break down its components:


"Arising out of" generally indicates a connection between the furtherance of the employer's business and the injury. Was there a benefit to the employer when the injury occurred?


"In the course of" is related to the time and location of the injury or illness and must occur either during the employer's operations or during employment at a location of the employer or one mandated by the employer.


"Scope of employment" requires that the employee's actions at the time of the injury must be motivated, in whole or in part, to further the employer's interests and that the actions were actually or were presumed to be at the direction of the employer or potentially foreseen by the employer.


Other key factors that states will also consider in making an intra-territorial jurisdictional determination include:


Site of injury: All states will take the position that, if an injury happens within their borders, they have the sovereign right to apply their workers compensation laws.


Site of contract: Most states will apply jurisdiction if the contract of employment was made within the state.


Site of employment: Most states will apply jurisdiction if the employment is principally located in that state and the employee is injured in another state.


When a matter goes to court for determination, the courts generally apply a broad interpretation of compensation statutes to protect workers injured outside their borders. Some courts determine that their state has the responsibility to provide adequate financial protection to its citizens and avoid the unintended consequences of an injury occurring in another state. Thus, dual jurisdiction may be created.
Exposure Solutions
How then does a business effectively insulate itself from multi-state exposures?
One option, although not practical for most businesses, would be to list all states (excepting monopolistic states) as primary in the policy. Doing so creates other issues, however. To add a state as primary, the insurance company needs to be licensed and their policy form filed in the given state, and many companies do not write in all states. This could increase the overall premium significantly, however, as there are usually minimum premiums imposed for adding each state.
Some employers choose or are forced, by the nature of their work, to have different policies for different states, and issues may arise due to different contract language and interpretation between the policies. Additionally, having multiple policies to accommodate multi-state exposures can result in more than one audit being performed, possibly yielding duplicate charges for the same or undetermined payroll allocation.
Employers have a legal obligation to file a workers compensation claim report within a state's prescribed time period, but in which state does the claim get reported? General guidelines on claims suggest that the employer act as quickly as possible to determine the facts and location of the work injury, check employment contracts, and determine where the employee spent the most time. These guidelines provide an employer with some direction for how to be compliant when filing a claim.
From a risk manager's perspective, a solid risk reduction strategy would be to conduct a periodic review of any changes in exposures, such as workforce size, geographic scope of operations and the nature of work performed, and provide written communication of any changes to the insurance intermediary so they can make the appropriate policy changes.