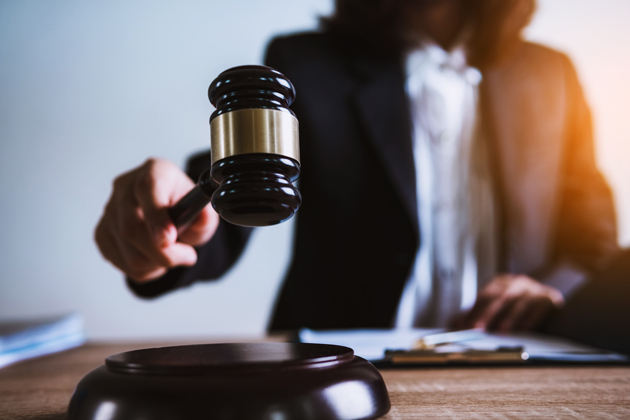 In 2018, state and federal courts issued decisions on several new and emerging insurance issues, including coverage for losses stemming from cryptocurrency transactions, cyber bullying and data breaches. In 2019, consequential decisions mostly concerned new variations on long-standing issues. Courts rejected a number of tried-if-not-true coverage defenses, including overly broad interpretations of the contract exclusion, the war risk exclusion, the so-called "polluter's exclusion" and late notice, while also affirming on several fronts the breadth of the D&O coverage grant. The 2019 docket also holds cautionary tales for policyholders, including the imperative to be thorough when seeking assignment of insurance coverage while acquiring a company. The following is an overview of key coverage decisions:
Illusory Coverage

Policyholders often assert to a court that the policy interpretation proffered by its insurance company would render coverage illusory.
Crum & Forster Specialty Ins. Co. v. DVO, Inc
. (7
th
Cir. 2019) breathes life into this argument.
The case concerned a professional liability policy issued to a company that had contracted to design and build an "aerobic digester," designed to convert cow manure to electricity. After an accident, the insurance company denied coverage on the basis of a breach of contract exclusion, as the underlying claim arose from DVO's breach of contract. The trial court agreed, but the Seventh Circuit reversed. The court found that all of DVO's work was performed pursuant to a contract, and that to enforce the breach of contract exclusion would render the coverage illusory.
Bad Faith

In
Yahoo! Inc. v. National Union Fire Ins. Co. of Pittsburgh, PA
(N.D. Cal. 2019), National Union moved for judgment as a matter of law on Yahoo's bad faith claim in the wake of National Union's denial of coverage for a consolidated class action accusing Yahoo of illegally scanning user emails to target advertising. To oppose, Yahoo relied on such evidence as: 1) National Union's denial letter cited to an exclusion not found in the policy; 2) National Union used an incomplete copy of the policy to determine coverage; 3) National Union did not construe "the allegations of the underlying suits in a manner that would favor a finding of coverage;" 4) National Union did not reconsider its coverage position; and 5) National Union did not conduct a thorough investigation, among others.
The court found that the jury could rule for National Union and find that its "coverage decisions were not unreasonable." However, it also found that "there is a legally sufficient evidentiary basis for a jury to find that National Union acted or failed to act without proper cause." As a result, the court denied National Union's motion.
War Risk Exclusion

The war risk exclusion
has received much attention
of late with respect to cyberattacks.
Universal Cable Productions, LLC v Atlantic Specialty Ins. Co
. (9
th
Cir. 2019) concerned a more traditional conflict—that between Israel and Hamas in Gaza. Universal was filming near Gaza and had to move and cease production, and this resulted in a business interruption loss.
The court found that in the insurance context, war was understood only to be a conflict between two sovereign states. It therefore held that since neither Hamas nor Gaza were sovereign states, the exclusions did not apply.
War and terrorism exclusions have become much broader in many policies, and policyholders need to review them carefully, with the pertinent geographical territory and the potential armed conflict in mind.
Late Notice

Late notice is a crucial issue on which jurisdictions differ dispositively.
Pitzer College v. Indian Harbor Ins. Co.
(Cal. Sup. Ct. 2019) concerned a California policyholder suing in California on an insurance policy that contained a New York choice of law provision. Pitzer gave late notice of an environmental claim to Indian Harbor, which denied coverage on that basis. Under California law, late notice will only foreclose coverage if the insurance company can demonstrate substantial prejudice, while under New York law, with respect to the insurance policies at issue, late notice is fatal to coverage. The California Supreme Court held that the prejudice rule was a fundamental public policy of California that overrode the contractual choice of law provision.
Asbestos Insurance Coverage

Apocryphally, a Lloyd's representative once said that "the next asbestos" would be asbestos. The Connecticut Supreme Court's decision in
R.T. Vanderbilt Co. Inc. v. Hartford Accident and Indemnity Co. et al.
(2019) reflects the persistence of asbestos claims in the insurance (and other) contexts. The court addressed four important issues.
Most importantly, the court confirmed that Connecticut was a continuous trigger state. Under that rule, the insurance company on the risk when the first exposure to asbestos occurs is liable, along with insurance companies that continued on the risk until manifestation of an asbestos illness or death. The court affirmed the lower court's refusal to permit expert testimony by an insurance company to opine that an asbestos injury does not take place until the final cellular mutation that caused the disease to develop.
The court also adopted the "unavailability rule," holding that the insurance company and not the policyholder was responsible for those years on the risk when insurance coverage was not available in the marketplace. The court further ruled that indoor exposure to asbestos was not pollution, adopting, as in
Starr Surplus,
the rule that the so-called polluter's exclusion only applied to traditional environmental pollution and not to small-scale indoor releases of toxins.
Having ruled for the policyholder on three high-stakes, recurrent issues, the court granted one significant victory to insurance companies, holding that an "occupational disease" exclusion applied not only to the policyholder's own employees but to
any
employee. As almost all asbestos claimants suffered exposure in the course of their employment, this holding practically vitiates coverage under any policy containing such an exclusion.
Assignment

Insurance companies carefully review claims by successor companies under their predecessors' policies to see if the parties had properly assigned the policies. In
The Premcor Refining Group, Inc. v. ACE Ins. Co. of Illinois
(Ill. App 2019), the successor corporation failed to do so.
Premcor purchased assets from Apex. As a result, Premcor found itself subject to environmental litigation stemming from those assets. Premcor sought coverage under the historic Apex policies in place when the contamination occurred. The insurance companies denied coverage, asserting that the asset purchase agreement (APA) had not assigned those policies to Premcor. Moreover, Apex intervened, joining the insurance companies and denying that it had assigned the policies to Premcor.
The court ruled that the APA did not include an assignment of those policies in dispute. It found that while the APA did specifically assign certain policies, it did not assign the earlier policies. The court stated, "a valid assignment must describe the subject of the assignment with sufficient particularity."
Loss of Use

The definition of property damage in a general liability policy includes "loss of use of tangible property that is not physically injured." Many policyholders do not realize how broad this coverage is. In
Thee Sombrero v. Scottsdale Ins. Co.
(Cal. App. 2019), the court stretched this coverage probably as far as it can go.
After a shooting, the city canceled Thee Sombrero's nightclub license, although the club still could be used as a banquet hall. The court found that Thee Sombrero suffered the loss of use of the property as a nightclub. The court then found that the proper measure of damages was the loss in value of the property.
D&O Issues

Delaware courts were active in addressing D&O issues in 2019, issuing several important decisions that demonstrated the importance of having the broadest policy language in a D&O policy.
In
Conduent State Healthcare, LLC v. AIG Specialty Ins. Co.
(Del. Super. Ct. 2019), the policyholder received a civil investigation demand (CID) from the Texas attorney general demanding documents. The court held that the demand for documents was a claim because it was a demand for non-monetary relief.
In
Arch Ins. Co. v. Murdock
(Del. Super. 2019), the court held that settlement payments by the company to its shareholders was not an excluded 'increase in the consideration paid' but a covered loss.
In
Solera Holdings v. XL Specialty Ins. Co.
, (Del. Super. Ct. 2019), the court held that an appraisal action constituted a covered securities claim.
* * *
In 2019, courts placed important constraints on insurance companies' propensity to read business insurance policies in the narrowest possible fashion. Principles including a continuous trigger of coverage for long-tail claims, the impermissibility of illusory coverage, and the reality of bad faith were affirmed. Policyholders faced with unwarranted coverage denials should take heart, and resolve to fight for coverage.