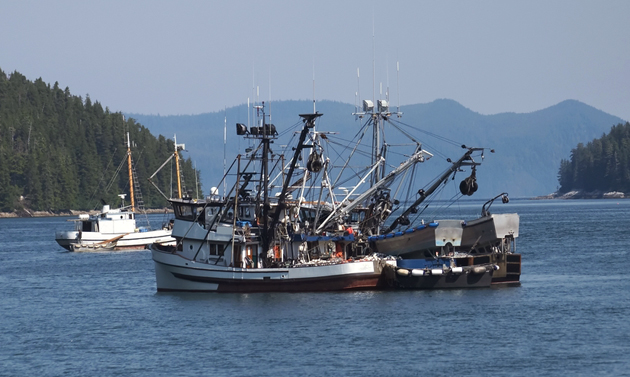 According to the latest numbers from the U.S. Bureau of Labor Statistics, "Deadliest Catch," a popular television show on the Discovery Channel that chronicles the adventures of Alaskan king crab fishermen in the Bering Sea, is aptly named. Last year, 29 fishermen died from injuries sustained on the job, giving the industry a rate of 116 deaths per 100,000 workers and making it far and away the most dangerous job in the United States.
Logging workers (91.9 fatalities per 100,000 workers), airplane pilots and flight engineers (70.6), farmers and ranchers (41.4), and mining machine operators (38.7) rounded out the top five occupations with the highest fatal work injury rates. To put these numbers in perspective, the fatal work injury rate for all American employees in 2010 was only 3.5 per 100,000 workers.
For sheer numbers, more truck drivers and delivery workers (683) died on the job than those in any other profession. This equated to a fatality rate of 21.8 due to the much larger workforce in this category. The mining industry was particularly hard hit in 2010, as multiple deaths from the Upper Big Branch mine and Deepwater Horizon oil rig explosions helped increase fatalities by 74% over 2009 and inflate the fatality rate from 12.4 to 19.9.
Overall, the Bureau's Census of Fatal Occupational Injuries determined that 4,547 workers were killed on the job in 2010, an amount virtually unchanged from 2009 when 4,551 fatalities occurred. This figure, however, was still low enough to make 2010 the safest year on record, representing a 25% decline in deaths since the census was first conducted in 1992.
TOP 10 MOST DANGEROUS JOBS IN 2010
| | | |
| --- | --- | --- |
| Rank | Occupation | Fatal Work Injury Rate |
| 1. | Fishermen | 116.0 |
| 2. | Logging workers | 91.9 |
| 3. | Airplane pilots and flight engineers | 70.6 |
| 4. | Farmers and ranchers | 41.4 |
| 5. | Mining machine operators | 38.7 |
| 6. | Roofers | 32.4 |
| 7. | Sanitation workers | 29.8 |
| 8. | Truck drivers and delivery workers | 21.8 |
| 9. | Industrial machine workers | 20.3 |
| 10. | Police officers | 18.0 |
(Fatal work injury rate is deaths per 100,000 workers)