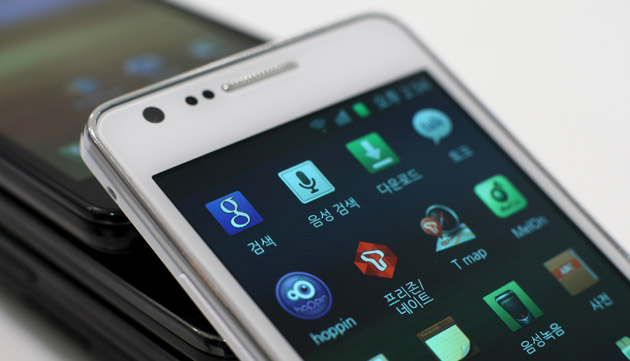 As smartphone and tablet market competition has escalated so too has the intellectual property dispute between two of its biggest players. All year, Apple and Samsung have waged a patent war through at least 21 different lawsuits in 10 countries.
The fighting began in April when Apple sued Samsung in the United States claiming that Samsung's Galaxy series of phones and tablets infringed upon patents held by Apple and unlawfully copied design and functionality elements of its iPhones and iPads. Samsung counter-sued in South Korea, Japan and Germany with the allegation that Apple had violated a number of Samsung's wireless networking patents. From there the legal battles expanded to other countries and products.
So far, Apple has come out on top, having won temporary injunctions banning the sale of the Galaxy Tab 10.1 in Germany and Australia and the Samsung Galaxy S2 phone in the Netherlands. Additional cases are pending in Spain and the United Kingdom. In October, Samsung tried to reverse its luck by taking a page out of Apple's playbook and attempting to block the sale of the new iPhone 4S in France, Italy, Japan and Australia. No rulings have been issued thus far.
In the United States, wireless carriers Verizon and T-Mobile have sided with Samsung, asking the court not to grant an injunction against the company. Despite having activated millions of iPhones on its network, Verizon has said that such a move would hamper its ability to provide service improvements for its customers. T-Mobile, which does not offer the iPhone and therefore has more to lose financially, cited the negative effect such a ban would have on its holiday sales.
Samsung's importance to the smartphone market cannot be underestimated. In the third quarter of this year, Samsung took the top spot in smartphone sales with almost 28 million units sold worldwide and a 23.8% market share. Apple came in a distant second with 17 million sold and a 14.6% share.
However, U.S. District Judge Lucy Koh, who is hearing the case, has indicated that Samsung did violate Apple's patents, echoing the Australian courts that said that Samsung "slavishly" copied the iPhone and iPad. According to a Reuters report, in a particularly telling moment during the courtroom proceedings, Judge Koh held up an Apple iPad and a Samsung Galaxy Tab and asked Samsung's lead attorney Kathleen Sullivan if she could identify which was which. "Not at this distance, your honor," replied Sullivan, who was standing some 10 feet away. Nevertheless, Apple still needs to prove that its patents are valid before the judge will consider an injunction.
An interesting wrinkle in this battle is that Apple spent a reported $5.7 billion on Samsung display panels, memory chips and processor components in 2010. A full 25% of the parts that went into the iPhone 4 were manufactured by Samsung. And in 2011, Apple was expected to become Samsung's largest customer by increasing component spending with its rival to $7.8 billion. Although rumors swirled that Apple was looking for new suppliers, the two companies have publicly expressed a desire to continue their purchaser/supplier relationship into 2014.
It seems that even in the midst of a bitter patent dispute, the two companies have recognized that in order to compete in a rapidly growing technology market, business is business and they still need each other after all.