Between a record number of catastrophes, rampant social unrest and a volatile, struggling economy, 2011 was a trying year. It has become cliche to say that the world has gotten smaller, but never before has the interconnectedness of risk and the challenges of managing uncertainty been so evident. It was a busy year to say the least, and these are the events that defined this Year in Risk.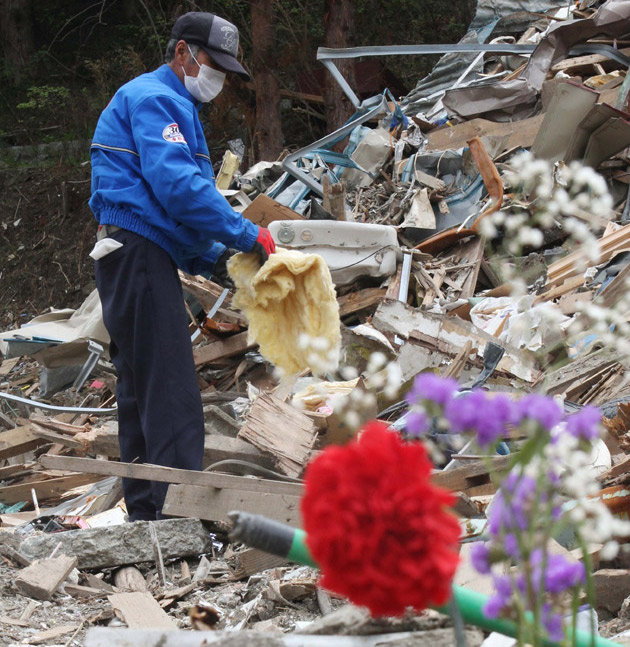 Food Safety Modernization Act Overhauls FDA Regulations

January 4
Just after the New Year, the broadest food safety reform in more than 70 years became law. Most critically, the act granted the FDA the authority to issue mandatory recalls when food-borne illnesses are linked to farms, slaughterhouses or other food-production facilities.
Insurers On Track to Meet Solvency II Deadline

January 4
Nearly 75% of insurers in 22 countries surveyed by PricewaterhouseCoopers said they are confident that they will meet the 2012 deadline to implement Solvency II, a coming European regulatory reform that mandates insurers and reinsurers to retain more capital. Lloyd's of London claimed that it was spending $300 million in preparation for Solvency II, according to its chairman Lord Peter Levene.
Homeland Security Attempts to Strengthen Global Supply Chain

January 6
Secretary of Homeland Security Janet Napolitano announced a new partnership with the World Customs Organization to enlist other nations, international bodies and the private sector to increase the security of the global supply chain.
U.S. Sets Up First International Product Safety Office in China

January 10
The U.S. government set up its first overseas office for consumer product safety, in China, in a bid to reduce the number of dangerous products reaching the American market.
A Second Wave of Floods Ravage Australia

January 12
With last year?s floodwaters still drowning Australia's Queensland region, heavy rains brought flash floods to Victoria. The state had the wettest January in its history, leading to the formation of what was called "an inland sea." The disaster killed three, caused some $2 billion in damages, forced hundreds of road closures and destroyed thousands of acres of farmland.
Tunisian Leader Ben Ali Ousted

January 14
After a month of protests against his oppressive, 23-year rule, Tunisian President Zine El Abidine Ben Ali fled the country, igniting this year's Arab Spring. Similar revolutionary movements spread to Egypt, Libya, Bahrain, Syria and Yemen as the world became captivated -- and inspired -- by a region in revolt.
An Anonymous Attack

February 5
Hacking activist group Anonymous attacked the IT systems of security firm HBGary Federal after company CEO Aaron Barr claimed he had infiltrated the organization. Anonymous took over the company's website, erased files, downloaded and posted thousands of company emails, and took control of Burr's Twitter account. Anonymous and fellow "hacktivists" LulzSec would attack multiple targets throughout the year including Middle Eastern governments, the CIA, Bank of America, Sony Pictures, Fox, PBS and the Arizona Department of Public Safety.
Night Dragon Strikes

February 10
Security firm McAfee revealed that Chinese hackers broke into the computer systems of several multinational oil and gas companies in a coordinated, covert attack dubbed "Night Dragon" and stole operational and financial information. Similar "advanced persistent threat" cyberattacks this year targeted defense contractors, chemical companies and government agencies. Such extended, hard-to-detect attacks are generally sponsored by foreign governments, namely China and Russia, and designed to steal confidential data and intellectual property.
Egyptian Dictator Mubarak Flees

February 11
After 30 years in power, Egyptian leader Hosni Mubarak resigned his hold over the country amid increasingly violent public protests. Hundreds died at the hands of security forces before the army broke with Mubarak and urged his resignation. His departure sparked celebrations throughout Cairo's Tahrir Square -- and a sense of social empowerment in the Middle East.
New Jersey Signs Captive Legislation

February 22
Governor Chris Christie signed legislation that allowed New Jersey to become a captive insurance domicile. The law was modeled, in part, on Vermont?s successful captive statute and, in July, the Prudential New Jersey Captive Insurance Company became the first captive insurer to be licensed in the state.
Another Quake Devastates Christchurch, New Zealand

February 22
A major earthquake devastated Christchurch, New Zealand's second largest city, for the second time in six months as a 6.3 magnitude blast knocked down many of the structures that the September 2010 quake spared. This "aftershock" reportedly did some $20 billion in damage and killed up to 200.
RMS 11 Hurricane Model May Revamp Insurance Pricing

February 28
Disaster modeling firm RMS released an update of its hurricane risk model that projects a much less drastic fall off in wind speeds for storms once they head inland. This could represent a major change in insurers' catastrophic risk exposure as most policies have been underwritten with expectations that wind speeds would drop quickly after landfall. So far, the update (the so-called RMS Version 11) has caused more debate than actual pricing changes, but many expect to see related rate hikes during the January 2012 renewal process.
AIG Pays Back $7 Billion of Bailout

March 8
AIG made some headway in repaying its bailout under the Troubled Asset Relief Program (TARP) with a $6.9 billion payment to the U.S. Treasury. The company later made additional payments of nearly $3 billion throughout the year to reduce its debt obligation to $50 billion. At the peak of the financial crisis, AIG's bailout had been valued at $182 billion.
Japan Devastated by Earthquake

March 11
A 9.0 magnitude earthquake -- the fifth strongest ever recorded -- struck off the coast of Japan, inciting a tsunami that would do even more damage to the island nation. Up to 20,000 died, mostly due to water inundating the coast, and a nuclear meltdown occurred at the Fukushima Daiichi Nuclear Power Plant after its cooling system was compromised by the disaster. It was easily the most costly catastrophe in world history, with a price tag north of $200 billion.
Government Launches New Consumer Complaint Database

March 11
The Consumer Product Safety Commission launched Safeproducts.gov as a public repository for consumer complaints about potentially defective products. While the CPSC has long compiled consumer reports, this public forum provides a means to highlight the issue, add transparency and effect change from companies. Many executives, however, are concerned about the reputational risk that erroneous or frivolous complaints aired in public may cause.
Tour Bus Crash Ignites Unregulated Motor Coach Safety Debate

March 12
A tour bus returning to New York from the Connecticut casino Mohegan Sun toppled into an interstate guardrail, killing 14 and prompting local and national politicians to urge better oversight and safeguards in the unregulated motor coach industry that has been expanding throughout the Northeast Corridor.
RIMS Launches RISK PAC

April 1
In an effort to expand the awareness of risk management interests in Washington, the Risk and Insurance Management Society (RIMS), publisher of this magazine, established a political action committee to support the campaigns of candidates for U.S. Congress. RISK PAC is expected to help increase the visibility of risk management concerns on Capitol Hill, including the optional federal charter, reinsurance tax penalties, Medicare set-aside issues and the renewal of the Terrorism Risk Insurance Act.
Lloyd's Chair Lord Levene Resigns

April 18
After nine years atop the world's most prominent insurance market, Lloyd's of London announced that Lord Peter Levene would be stepping down from his chairman position. John Nelson, formerly of the London-based international retailer Kingfisher, took over in October. Lord Levene was the longest-serving Lloyd's chair in more than 125 years.
Sony Shuts Down PlayStation Network After Data Breach

April 22
Sony shut down its popular online video game network for weeks after a data breach revealed account information of 77 million users. While the disruption was a reputation fiasco, one Ernst & Young information security expert noted a possible generation gap regarding the severity of privacy issues. When it brought its PlayStation Network back online, one of Sony?s damage-control strategies was to give free games to users in its "Welcome Back" package. For some, it has worked. "My son doesn't care -- he's just happy he got some new games," said E&Y's George Tsantes.
Osama bin Laden Killed

May 1
The U.S. war on terrorism scored its largest victory when Navy SEAL Team 6 infiltrated the Al Qaeda leader's compound and killed Osama bin Laden. "Justice has been done," said President Obama.
Hedge Fund Mogul Gets Harshest Sentence Ever for Insider Trading

May 11
In one of the highest-profile white-collar crime trials in history, former billionaire hedge fund manager Raj Rajaratnam was found guilty on 14 counts of securities fraud, conspiracy and insider trading. The founder of the New York-based Galleon Group, and someone the prosecution called "a billion-dollar force of deception and corruption on Wall Street," was later sentenced to 11 years in prison -- the longest ever handed out for insider trading.
Worst Storm in a Historic Tornado Year Kills 159 in Joplin, Missouri

May 22
The first EF5 tornado in Missouri since 1957 annihilated the town of Joplin in what was the most devastating storm during a "super series" of tornados that hit throughout the Midwest this spring. By mid-year, more than 1,600 twisters had touched down in the region, costing the economy $20 billion, according to reinsurer Munich Re. The La Nina climate cycle in the South Pacific has been linked to the uptick in activity. The Joplin storm was the costliest tornado in U.S. history and the deadliest since 1947.
Dodd-Frank Whistleblower Provisions Begin
May 25
The SEC implemented the whistleblower provisions of the Dodd-Frank Wall Street Reform and Consumer Protection Act. The new rules allow the SEC to reward whistleblowers with up to 30% of the funds it recovers through tips regarding federal securities violations that lead to successful enforcement.
Tennessee Revises Captive Law

June 14
Tennessee passed a progressive new captive law intended to revitalize a sector that had been dormant for decades. The law allows for the formation of a wide range of new captive types and was expected to put the state into direct competition with other domiciles in the region, including South Carolina and Kentucky.
Stanley Cup Riot Takes Over Vancouver

June 15
After the NHL's Vancouver Canucks lost in the Stanley Cup Finals, rioting and looting broke out in downtown Vancouver, resulting in an estimated $5 million in damages, 150 injuries and more than 100 arrests. Rioters set fire to cars and damaged storefronts causing significant losses for as many as 60 businesses.
Historic Floods Strike the Midwest

June 22
Nearly 11,000 people were forced to evacuate Minot, North Dakota, after the nearby Souris River overflowed. Throughout the summer, massive flooding, triggered by record snowfall and heavy spring rains, plagued the entire upper Midwest, particularly along the Missouri River, causing billions of dollars in damages to levees, dams, buildings and surrounding farmland.
NBA Lockout Threatens Brand

July 1
Unable to solve their labor dispute, NBA owners locked out the league's players and put the season in jeopardy before finally reaching an agreement in late November. The league lost hundreds of millions due to cancelled games and missed ad revenue, but the reputational fallout may be worse. When 32 games were cancelled during the league's last lockout in 1998, its discouraged fan base was slow to return, leading to years of deflated television ratings, attendance and revenue.
Rupert Murdoch Shutters News of the World Paper Amid Scandal

July 7
The Australian media mogul closed his signature, 168-year-old UK tabloid as a phone-hacking scandal continued to reveal more and more sordid details of an illegal practice that critics have argued was endemic among its reporters -- and condoned by management. Further investigations prompted the arrest of former News International chief executive Rebekah Brooks; the resignations of other employees; a congressional hearing with the testimony from Murdoch and his son; the company withdrawing its $12 billion bid to take over British Sky Broadcasting; and allegations that London's Scotland Yard police officials were complicit in the incident.
Fan Falls to His Death in Rangers Ballpark

July 8
Firefighter Shannon Stone died after falling some 20 feet from the outfield stands in Rangers Ballpark in Arlington, Texas, while reaching for a baseball tossed into the crowd by Texas Rangers left fielder Josh Hamilton. The tragedy spurred debate over safety in Major League Baseball ballparks, specifically regarding whether officials should raise railings.
Netflix Reputation Fiasco

July 12
The company that killed the video store found that not even its shiny reputation is Teflon. After hastily announcing both a hefty price hike and a new distribution model, the blowback from customers was so great that it prompted Netflix CEO Reed Hastings to issue a statement admitting that "I slid into arrogance based upon past success." The company stuck with the price increase but altered subscription options to reflect feedback from users -- 800,000 of whom canceled their subscriptions in a single quarter.
Pirates Pillage West African Waters

July 14
While Somali pirates remain the most active, piracy in West African waters has surged, according to a mid-year report by the International Maritime Bureau. Between March and July, pirates attacked 12 tankers of the coast of Benin -- an area where no attacks had been reported in 2010. By October, attacks in the area reached 19 and Benin had begun joint naval patrols with Nigeria in an attempt to control the growing problem.
EU Enlarges Greek Bailout Fund

July 21
European leaders calmed fears -- at least temporarily -- that they would leave Greece out to dry by agreeing to enlarge the European Financial Stability Facility, a body created in 2010 to manage euro zone bailout funds, from $440 billion to $780 billion. Germany, in particular, had resisted the move but eventually relented, in part due to increasing concerns that default could spread to Italy and Spain, two economies large enough to jeopardize the European Union's existence.
Terrorist Kills 77 in Norway

July 22
The world watched in horror as what began as a brutal car bomb attack on the prime minister's office in Norway's capital became merely a precursor for unthinkable carnage: a terrorist rampage on a nearby island that left 69 dead. In what is believed to be the deadliest attack by a lone gunman in history, Anders Behring Breivik stalked a youth summer camp shooting his victims one by one as they attempted to flee. The blast in Oslo killed eight and injured at least 30 more.
Thailand Hit With Worst Floods in a Half-Century

July 25
Upwards of 400 people died in Thailand during months of severe flooding in what became the country's worst such disaster in 50 years. Outer sections of Bangkok were submerged in late October, hundreds of factories (including those of Honda and Canon) were shuttered and the world?s largest rice-exporting nation lost at least 25% of its crop.
Congress Raises U.S. Debt Ceiling

August 2
After months of political infighting and bipartisan rhetoric, Congress finally agreed to raise the nation?s debt ceiling. While Washington did not default on its foreign payment obligations for the first time in history, the agreement did little to ease the politically induced market turmoil.
Wells Fargo Settles $627 Million Wachovia Subprime Case

August 5
In the largest subprime securities settlement to date, Wells Fargo reached a settlement worth $627 million with disgruntled investors of toxic Wachovia securities. Wells Fargo, who bought Wachovia in 2008, agreed to pay $590 million, while KPMG, the firm?s auditor, contributed the remaining $37 million.
Riots Break Out in the UK

August 6
Rioting, looting and arson began in London in the aftermath of a protest against a fatal police shooting. The anarchy quickly spread throughout England, resulting in five deaths and more than ?200 million worth of property damage. Subsequent debate suggested that a variety of socio-economic factors may have been the violence's true cause.
Mid-Year Renewals Portend the End of the Soft Market

August 11
The prolonged soft insurance market showed signs of ending as an active catastrophe year started to put pressure on insurers to raise prices. According to the RIMS Benchmark Survey, second-quarter renewals were flat in three of the four commercial lines surveyed, echoing similar findings earlier in the week by the Council of Insurance Agents & Brokers.
Stage Collapse Kills Five in Indiana

August 13
Five died and 40 more were injured when a music stage at the Indiana State Fair collapsed due to 70 mph winds. Many criticized officials for not canceling the show, and others wondered about outdoor concert safety altogether after the third stage collapse of the summer; earlier, a falling stage in Ottawa nearly killed members of the band Cheap Trick, and the Flaming Lips bassist narrowly avoided a 15-foot-high monitor that came unhinged from a stage in Tulsa, Oklahoma. High winds were the major factor in both near misses.
Scorned WikiLeaks Executive Destroys Bank of America Data

August 22
Former high-level WikiLeaks insider Daniel Domscheit-Berg, who split with the secret-spilling organization in 2010, said in an interview that he had destroyed a vast collection of information he took during his departure due to concerns that the whistleblowers? anonymity could not be protected. He listed "five gigabytes from the Bank of America" among the destroyed data, which many suspect to be the memos that founder Julian Assange had previously promised would reveal an "ecosystem of corruption" at a major U.S. bank. This was merely a minor blow for WikiLeaks compared to what was to come, however. In October, Assange announced that WikiLeaks' blacklist-status among financial firms had killed the organizations funding and may force it to shut down entirely.
East Coast Stunned by Earthquake
August 23
A magnitude 5.8 quake hit northern Virginia and sent the entire East Coast into a tizzy. Due to the geological makeup of the underlying bedrock, the shockwaves spread all the way from Georgia to Toronto, but very little damage was recorded. Californians had their fun on social media sites mocking the coverage and concern surrounding the seismic nonevent.
Hurricane Irene Causes Mass Destruction Along the East Coast

August 27
Irene was the rare hurricane that survived its journey up the Atlantic Coast to wreak havoc in the Northeast. New York City, predicted to take a major blow, avoided the worst of the storm, but Upstate New York, Pennsylvania, New Jersey, Connecticut and especially Vermont all faced major flooding and wind damage. Throughout the country, the storm killed 56 and caused $10 billion in economic damages, more than half of which was insured.
Citing Antitrust, Justice Department Blocks AT&T/T-Mobile Merger

August 31
The Justice Department filed an antitrust lawsuit to block a merger between the second- and fourth-largest mobile service providers in the nation, listing "the transaction's substantial adverse impact on competition and consumers" as a primary concern. AT&T reportedly will be out $3 billion if the deal falls apart and plans to fight the litigation.
EPA Drops New Clean Air Rules

September 2
Citing "the importance of reducing regulatory burdens and regulatory uncertainty," President Obama delayed plans to implement tougher smog and air-quality regulations. Republicans had called the new EPA?s ozone-testing standards "job-destroying," and the rule will now be re-evaluated in 2013. This announcement came just months after the EPA, facing opposition from the floundering construction industry, abandoned plans to implement more stringent lead-paint testing requirements for schools, day-care facilities and homes.
Texas Burns

September 4
The most destructive wildfire in Texas history started in Bastrop County before spreading over the next month to burn more than 34,000 acres and 1,600 homes, causing an estimated $250 million in insured property damage. Wildfires have been burning in the Lone Star State since last year and have so far claimed nearly four million acres. The fires have been exacerbated by a historic drought in the state, which coincided with the warmest summer on record for any state and a reported $5.2 billion in crop and livestock losses by mid-August.
Yahoo Cans Carol Bartz as CEO

September 6
The CEO of Yahoo, a company that helped define the internet as a revolutionary means of communication, found out the old-fashioned way that she had been fired: over the phone. Carol Bartz's uninspiring two-year reign atop the firm came to end as the company showed little ability to adapt its business model to thrive in either advertising or content creation after selling off its original core business -- internet search -- to Microsoft. Yahoo's stock has yet to recover after cratering in late 2008, leaving many tech analysts to wonder if the company has a future.
Plane Crash Kills Russian Hockey Team

September 7
Every member of the champion Russian hockey team Yaroslavl Lokomotiv was killed when its Yak-42 jet crashed during takeoff. A preliminary investigation named pilot error as the crash's cause, but many have questioned the track record of the jet-operating company, YAK Services, which had two of its aircraft barred from entering EU airspace in 2010 due to safety concerns.
Colorado Farm Recalls Tainted Cantaloupes that Killed 29

September 14
Jensen Farms in Colorado voluntarily recalled 300,000 cases of cantaloupes -- its entire 2011 harvest -- after health officials linked multiple deaths to listeria bacteria traced back to the fruit. At least 29 people were killed, making this the deadliest food-borne outbreak in at least a quarter century.
Federal Report Blames BP for Spill

September 14
A joint report by two government agencies, the Coast Guard and the Bureau of Ocean Energy Management Regulation and Enforcement, found that BP was to blame for the April 2010 oil spill that flooded the Gulf of Mexico with crude and killed 11 employees. Among the conclusions: the oil giant violated federal regulations, ignored safety warnings and made poor decisions while cementing the well.
Rogue Trader Costs UBS $2 Billion

September 15
Swiss bank UBS admitted that its risk controls were "not effective" following the revelation that a rogue trader employed by the bank lost more than $2.3 billion through unauthorized deal-making. The high-profile arrest of Kweku Adoboli gave further credence to critics claiming the financial sector is still just paying lip-service to risk management. "Risk and operational systems did detect unauthorized or unexplained activity but this was not sufficiently investigated nor was appropriate action taken to ensure existing controls were enforced," said UBS interim chief executive Sergio Ermotti about the incident.
Stunt Plane Crash Kills 10 at Nevada Air Show

September 16
The nation gasped in terror at images of a modified World War II fighter plane crashing into a crowded field of spectators at 400 mph during the popular Reno air races. The pilot, 74-year-old Jimmy Leeward, and nine others died in the accident.
Occupy Wall Street Begins

September 17
When 1,000 protestors marched on Wall Street in New York no one suspected that it would trigger a movement that would eventually spread to more than 1,000 cities around the world. Inspired by the Arab Spring uprisings, Occupy Wall Street was a protest against economic inequality and the role the financial markets played in the economic collapse. Although its demands have been largely unclear, the movement's profound impact on political discourse in the United States and across the globe has been unquestionable.
Satellite Crash-Lands in Pacific

September 24
After weeks of speculation that communities may be at risk from a decommissioned satellite set to fall from space, the 13,000-pound Upper Atmosphere Research Satellite, which took orbit in 1991, landed in the Pacific Ocean. Probably. NASA admits that "we may never know" exactly where all the fiery debris fell, but there have been no reports of damage.
Steve Jobs Dies

October 5
The business world was thunderstruck when one of history's greatest innovators succumbed to cancer. There is much to say about how Jobs revolutionized the tech industry, but his passing also illustrates the inherent risks for any company whose reputation is so tied to a single individual. Apple remains on strong footing, but investor concerns and a self-admitted battery-life glitch that marred the first post-Jobs iPhone release have left questions regarding the company's succession plan to turn leadership over to new CEO Tim Cook.
Blackberry Outage Prompts Outrage, "App-ology"

October 11
With the rise of the iPhone and Android has come the fall of Blackberry. The former head-of-the-class mobile device has fallen out of favor with chic tech users and is now resigned to being the smartphone of choice only of corporate IT departments. An extended service outage in October didn't help. As an olive branch, RIM offered users an "App-ology," which gave all customers a $100 credit in its Blackberry App World store.
Officials Bust the Biggest Identity Theft Ring in History

October 12
In the largest bust of its kind, authorities arrested 111 people tied to a massive identity theft operation in Queens, New York. The suspects are allegedly responsible for fraud losses of more than $13 million and linked to gangs in Asia, Europe, Africa and the Middle East. The group was under surveillance for two years in a sting called "Operation Swiper" in which police tapped dozens of phones and intercepted thousands of conversations in Russian, Mandarin and Arabic.
Greece Erupts in Riots in Lead-Up to Austerity Vote

October 19
Athens turned to chaos as looters and protesters smashed store windows and clashed with police following parliamentary approval of austerity measures, which included tax hikes, pension cuts, pay reductions for 30,000 public employees and the suspension of collective labor contracts. In all, some 100,000 reportedly took to the streets during the first day of a 48-hour nationwide general strike.
EU, Japan Reconsider Plans to Cut Carbon Emissions

October 19
Due to concerns over both its nuclear industry and the economy, Japan announced that it is reconsidering its pledge to cut its carbon dioxide emissions 25% by 2020. Documents have also shown that the energy department of the European Union is unsure whether it makes competitive sense to cut its emissions if other nations abandon their plans to curb their carbon output.
8.6 Million Participate in California ShakeOut Earthquake Drill

October 20
For the third straight year, Californians participated in the world?s largest earthquake preparedness drill. Launched by government officials as the Great Southern California ShakeOut in 2008, the program has been deemed so successful that this year saw a record number of participants in the Golden State. Other ShakeOut drills occurred simultaneously in several western states, and many countries across the world are considering similar drills in the future.
Libyan Opposition Forces Kill Muammar Gaddafi

October 20
After more than 40 years in power, the Libyan dictator was captured and killed by rebel forces. Gaddafi had pledged to fight the resistance until his death. And he did. Virtually no one was upset.
U.S. Signs Free Trade Agreements with Korea, Colombia, Panama

October 21
In the most sweeping action to knock down trade barriers since NAFTA was passed in 1992, the United States signed free trade agreements with South Korea, Colombia and Panama. According to the White House, which said this step puts the country on track to meet the president's goal of doubling U.S. exports in five years, the deals could create tens of thousands of jobs and billions in profits for U.S. manufacturers.
Turkish Earthquake Kills Hundreds

October 23
A 7.2 magnitude earthquake struck near the city of Van in eastern Turkey resulting in more than 600 deaths, economic damages in the billions of dollars and insured losses of up to $200 million. Although Turkey has a long history of major earthquakes, many buildings in the eastern part of the country where the quake hit were not built to withstand the impact of such a disaster.
War Vet, Screenwriter Takes Over as China?s Top Insurance Regulator

October 29
As China continues to modernize its economy, the man atop its national insurance regime will be Xiang Junbo, who fought in China's war with Vietnam in 1979, wrote the award-winning screenplay for the movie The Crack and led the Agricultural Bank of China from near-bankruptcy when he joined the firm in 2007 to become one of the world's 10 largest banks by market value.
Blizzard Blankets the Northeast

October 29
Even in one of the nation?s coldest regions, October snowfall is rare. But a historic 'Noreaster swept the region during Halloween weekend, downing countless trees and leaving millions without power. "It was like wet cement that just adhered to trees, branches, leaves and power lines," said David Graves, spokesman for utility National Grid. Accumulation records were shattered in hundreds of towns, including 2.9 inches of snow in New York's Central Park and 32 inches in the western Massachusetts town of Peru. Thirteen died in the storm.
World Population Hits 7 Billion

October 31
Nobody knows for sure whether the world already has seven billion people or whether it will in the near future, but the United Nations dubbed the last day in October "7 Billion Day" to commemorate the milestone. While this achievement brings opportunities -- more people need more products to buy -- it also presents huge challenges for governments and companies in the coming decades, including water scarcity, climate change, food security and rising social unrest.
Bank of America Backs Off $5 Fee for Debit Card Users

November 1
The nation's largest bank backed off its plans to hit debit cardholders with a $5-per-month usage fee following a backlash from customers. "We have listened to our customers very closely over the last few weeks and recognize their concern with our proposed debit usage fee," said Bank of America COO David Darnell in response to an anti-fee campaign that included a petition with 300,000 signatures. As with the Netflix price hike fiasco in July, this showed that companies are now listening when a groundswell of public disapproval develops.