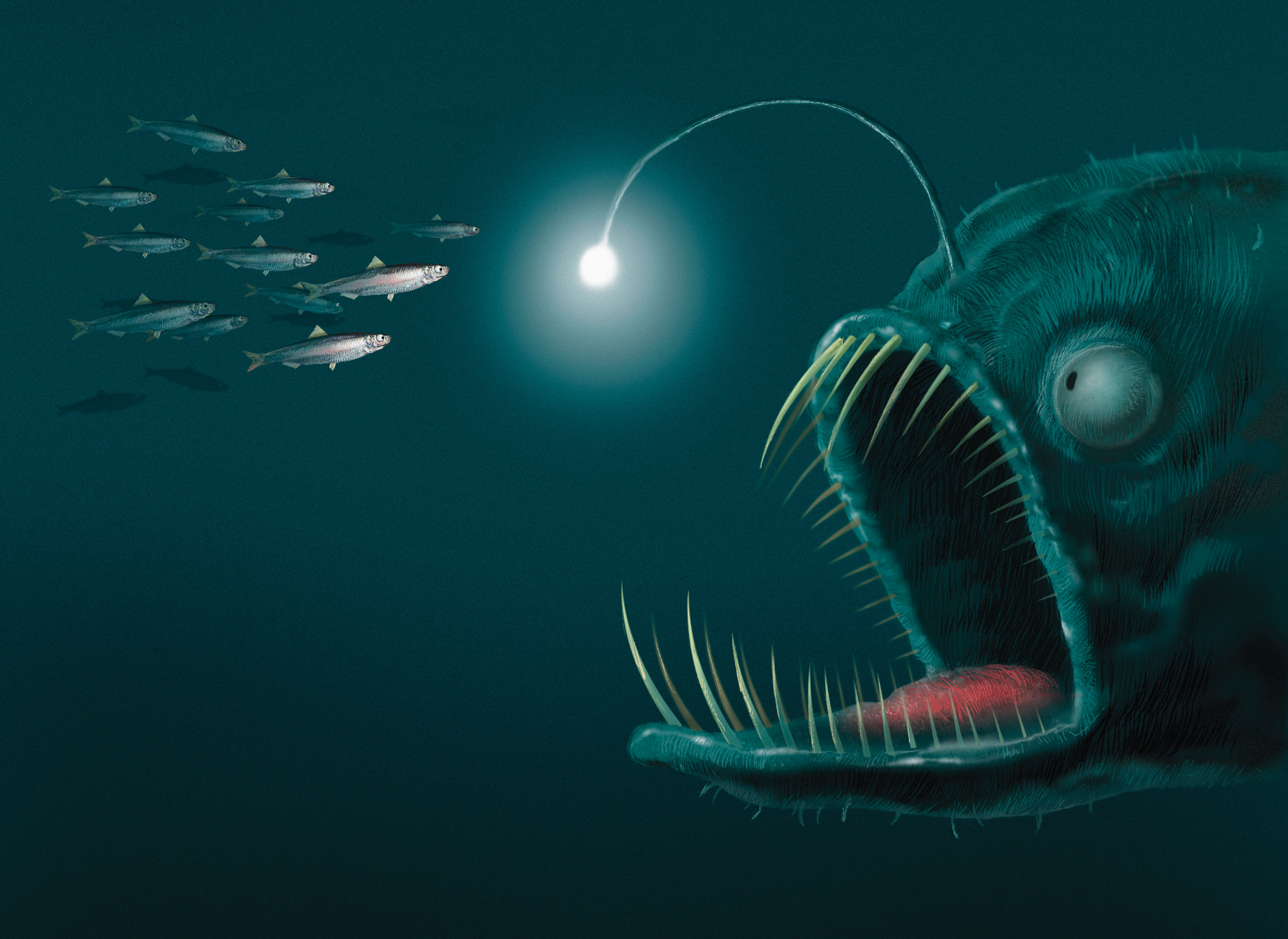 No risk exists in a vacuum. Events across the country or around the world often have major implications in your own backyard. Learning from these experiences—no matter how far removed in time or place—is necessary to better anticipate risks and develop plans to manage them. As we strive to move our organizations into the future, we shouldn't forget the tragedies and triumphs of the past year and the lessons they can still teach us. With that in mind, here are some of the events that defined the Year in Risk.
Horsemeat Discovered in UK Beef
January 15
The Food Safety Authority of Ireland revealed that horsemeat was found in frozen hamburgers for sale at several British and Irish supermarkets. Burgers sold at the Tesco chain, in particular, were found to contain as much as 29% horsemeat. The contamination was traced to multiple U.K. suppliers and millions of burgers were recalled. Swedish furniture maker Ikea also issued a recall when horsemeat was detected in its signature meatballs, while Burger King shifted its U.K. restaurants to German and Italian beef suppliers. The incident underscored the major safety issues and extensive reach of the global food supply chain.
New Rule Strengthens Mine Safety
January 17
In response to disasters like the Upper Big Branch Mine explosion that killed 29 workers in 2010, the U.S. Department of Labor issued a new rule requiring mine operators to monitor and address safety problems. The rule gives the Mine Safety and Health Administration more authority to issue "pattern of violations" notices to identify mines that repeatedly fail safety requirements and force them to correct problems before workers are allowed to return to the worksite.
Brazil Nightclub Fire Kills 242
January 27
At least 242 people were killed and 168 injured when a fire raged through the Kiss nightclub in Santa Maria, Brazil. An illegal outdoor flare from the band's pyrotechnic display sparked the blaze by igniting acoustic foam on the venue's ceiling. The subsequent investigation revealed that a main contributor to the death toll was that the club was well over capacity and did not have enough emergency exits. The tragedy prompted officials to conduct safety inspections of nightclubs throughout the country.
The Cruise from Hell
February 10
After a fire in the engine room disabled the Carnival Triumph cruise ship, more than 4,200 passengers and crew were left adrift without power in the Gulf of Mexico. Conditions reportedly deteriorated quickly as food supplies ran low and toilets backed up into cabins, forcing passengers to sleep in hallways and makeshift tent-cities on deck. The ship was finally towed to port in Mobile, Ala., on February 14. Passengers were offered full refunds, free cruises and $500 compensation for the ordeal.
Meteor Explodes Over Russia
February 15
A meteor measuring 60-feet in diameter exploded in the sky 15 miles over Chelyabinsk, Russia, with a force 30 times greater than that of the atomic bomb dropped on Hiroshima. The resulting shockwave damaged thousands of buildings and shattered windows, injuring 1,500 people, largely from falling glass. Later that day, a 150-foot asteroid passed within 17,500 miles of the earth—closer than some weather and communications satellites. It was the closest approach ever observed for an object of that size.
Sinkhole Swallows Florida Man
February 28
In a sudden and unexpected tragedy, a sinkhole opened up under the Tampa-area home of Jeff Bush and swallowed him in his bedroom. His body was never recovered. Sinkholes are a common risk in Florida and are formed when water seeps into limestone bedrock and creates cavities that cause the ground to collapse without warning. In August, a 60-foot-wide sinkhole caused a three-story resort building in central Florida to collapse. Fortunately, no one was hurt.
Data Breach Exposes 50 Million Accounts
March 3
Web-based notetaking service Evernote was forced to reset 50 million passwords after hackers accessed its database. In April, the daily deal website LivingSocial also had to improve password encryption measures when hackers exposed the records of 50 million users. In another incident, Adobe initially reported a breach exposing 2.9 million customer accounts that they later found had compromised more than 38 million. Facebook, Advocate Medical Group, the Washington State Administrative Office of the Courts and St. Louis-based grocery store chain Schnucks also experienced data breaches that each exposed at least one million accounts. By November, the Identity Theft Resource Center had identified nearly 500 separate data breaches in 2013.
New Avian Flu Threatens Humans
April 1
Pandemic fears reignited when health officials in China and Hong Kong notified the World Health Organization that a new strain of bird flu, identified as H7N9, was found in humans. More than 130 human infections and 45 deaths have been reported. Theoretically, when any animal-based virus develops the ability to infect people, the risk of a pandemic increases, but there has been no evidence of sustainable human-to-human transmission thus far.
Terrorists Bomb Boston Marathon
April 15
During the 117th Boston Marathon, two pressure cooker bombs exploded near the finish line, killing three people and injuring more than 260. After a three-day investigation, the FBI identified two suspects, Chechen brothers Dzhokhar and Tamerlan Tsarnaev. A citywide manhunt resulted in Tamerlan's death after a firefight with police, and Dzhokhar's capture. The brothers were reportedly motivated by their own extremist anti-American beliefs and were not part of a larger terrorist organization. Dzhokhar has been charged with 30 federal crimes, including using a weapon of mass destruction.
Massive Explosion Levels Fertilizer Plant
April 17
A fire at the West Fertilizer Company in West, Texas, triggered an ammonium nitrate explosion that killed 15 people and injured more than 160. At least 150 homes and buildings in the surrounding area were damaged or destroyed, including a nursing home, apartment complex and school. The explosion was so powerful that it registered as a 2.1 magnitude earthquake, according to U.S. Geological Survey readings. Despite property damage costs estimated at up to $100 million, the plant only carried $1 million in liability insurance. OSHA ultimately cited the plant for 24 safety violations, including improper handling of volatile chemicals and insufficient fire prevention measures.
Bangladesh Building Collapse Kills 1,100
April 24
Questions about corporate social responsibility arose after the collapse of Rana Plaza, an eight-story building in Savar, Bangladesh, that housed garment factories manufacturing clothing for a number of international retailers. More than 1,100 people were killed and 2,500 injured in what is considered the worst garment factory disaster in history. Critics cited unsafe working conditions, especially after reports surfaced that personnel were forced back to work even after complaining of cracks in the building's concrete the day before the collapse. Public outcry urged companies to take a more active role in championing worker safety among their suppliers.
Tornadoes Tear Through the Midwest
May 20
A devastating series of tornadoes from May 18 to 22 caused nearly $5 billion in damages in the Midwestern United States. An EF5 tornado that touched down in Moore, Okla., on May 20 caused $2 billion in damage alone, killed 23 people and destroyed 1,100 homes. On May 31, another EF5 tornado struck Oklahoma, this time near El Reno. Although it was the widest tornado ever recorded—2.6 miles across—its position over largely open terrain resulted in a fraction of the damage suffered in Moore.
Vermont Fights Patent Trolls
May 22
Vermont became the first state to pass legislation allowing companies to take action against patent trolls—non-practicing entities that do not create products, but hold patents in order to charge licensing fees or sue other companies for infringement. Vermont's law lets businesses sue patent trolls that have victimized them with bad faith infringement claims. Losing defendants would pay the victim's court costs and up to $150,000 in damages. In June, President Obama proposed patent system reforms and ordered the Patent and Trademark Office to more closely review patent claims.
Washington Bridge Collapses
May 23
A 160-foot span of the Interstate 5 Skagit River Bridge in Mount Vernon, Wash., collapsed after a truck carrying an oversize load struck a support truss. The bridge carried more than 70,000 vehicles a day and was part of the main highway route between Seattle and Vancouver. Although an $18 million temporary span was installed to restore traffic flow, the bridge remains one of an estimated 18,000 "fracture critical" bridges in the United States that the Federal Highway Administration says are in danger of collapse if even a single part fails.
Edward Snowden Charged for NSA Leaks
June 14
Federal prosecutors charged former CIA and NSA employee Edward Snowden with espionage and theft of government property for leaking top-secret documents. The leak revealed a mass surveillance operation conducted by U.S. intelligence agencies on domestic and foreign targets. The documents detail a secret court order requiring Verizon to release the phone records of millions of Americans to the NSA and a program called PRISM that gathers emails and social networking data from companies like Microsoft, Yahoo and Google. Snowden fled prosecution and has been granted temporary asylum in Russia.
Canada's Costliest Natural Disaster
June 20
The Canadian province of Alberta experienced the worst floods in its history after heavy rains caused widespread river flooding. Four people died and 100,000 were forced to evacuate, including 75,000 in Calgary alone. Total damages are estimated at up to $6 billion, with insured damages exceeding $1.7 billion, according to the Insurance Bureau of Canada, making it the costliest natural disaster in Canadian history. Officials have proposed an $830 million flood mitigation plan that includes building berms and diversion channels to help prevent future disasters.
Paula Deen Fired from Food Network
June 21
After celebrity chef Paula Deen admitted in a deposition for a discrimination lawsuit that she had used racial slurs, the Food Network cancelled her popular television show and announced it would not renew her contract. At least 11 other companies, including Target, Sears and Walmart, followed suit and severed ties with Deen. Ballantine Books cancelled publication of her latest cookbook, even though advance sales had already made it number one on Amazon's bestseller list. The controversy may have cost Deen more than $12 million in annual revenue, illustrating the hefty price tag that can come with a damaged reputation.
Firefighters Perish in Arizona Wildfire
June 30
Nineteen members of the elite Granite Mountain Hotshots firefighting team were overrun and killed by flames while attempting to extinguish a wildfire in Yarnell Hill, Ariz. It was the sixth-deadliest firefighter incident in U.S. history and the largest number of firefighters killed in a wildfire since 1933. Overall, drought conditions and high temperatures made 2013 an active year for wildfires in the United States. In Colorado, insured losses from the Black Forest Fire alone were expected to total nearly $300 million, and in California, the Rim Fire burned for two months, scorching more than 250,000 acres.
Asiana Flight 214 Crashes
July 6
Asiana Airlines Flight 214 crashed just short of the runway while attempting to land at San Francisco International Airport. Of the 307 passengers on board, three died in the accident, including one who was killed on the tarmac after being struck by an emergency vehicle. It was the first fatal accident involving a Boeing 777 and the first fatal airline crash in the United States since 2009. Although the cause of the accident is still under investigation, the South Korean airline announced plans to improve its pilot training program to address technical skills, crew communication, fatigue risk and safety protocols.
Detroit Files for Bankruptcy
July 18
In the largest municipal bankruptcy in U.S. history, the city of Detroit filed for Chapter 9 protection after incurring long-term debt estimated to be between $18 billion and $20 billion. Many factors contributed to the city's decline, including the struggling U.S. auto industry and a shrinking tax revenue base—the city's population has dropped from 1.8 million to about 700,000 since 1950. Thousands of commercial and residential buildings were abandoned and fell into disrepair, while unemployment and crime rates spiked. Many businesses continue to support the city, however, and the Obama administration pledged millions to help revitalization efforts.
Train Derailment Horror
July 24
While travelling from Madrid to Ferrol in northern Spain, a high-speed passenger train jumped its track, killing 79 people and injuring 140. The train was travelling at 95 miles per hour—twice the posted speed limit—when it derailed on a curve outside the Santiago de Compostela train station. The conductor reportedly was using his cell phone at the time of the accident and has been charged with 79 counts of "homicide by professional recklessness." It was the second major train accident that month. On July 6, a runaway train carrying crude oil derailed and exploded in the small Canadian town of Lac-Mégantic, Quebec, killing 42 and destroying 30 buildings.
Largest-Ever Hacking Scheme Busted
July 25
Four Russian citizens and one Ukranian were charged in a massive hacking and data breach scheme that exposed 160 million credit and debit card accounts and lost hundreds of millions of dollars. According to the Justice Department, it is the largest hacking case ever prosecuted. For the seven years from 2005 to 2012, the hackers stole personal information from the computer networks of retail and financial institutions, including NASDAQ, 7-Eleven, J.C. Penney, JetBlue, Dow Jones and credit card processor Heartland Payment Systems. The data was sold in bulk for $10 to $50 per credit card number to resellers who would then create phony cards for purchases or bank withdrawals.
MTA Obtains $200 Million Cat Bond
July 31
New York's Metropolitan Transportation Authority had to turn to the catastrophe bond market after its insurance rates skyrocketed in the wake of Superstorm Sandy, which caused nearly $4.8 billion in damages to the city's transit system. The three-year, $200 million cat bond is a first for the MTA, and is designed to protect against future storm surge losses. As of November, overall cat bond issuance for the year exceeded $6.4 billion, according to industry analyst Artemis—a sum greater than for all of 2012 and on pace to match or even surpass the record cat bond sales of 2007.
British Banks Pay $2 Billion in Identity Theft Insurance Scandal
August 22
Thirteen U.K. banks, including Barclays, Lloyds Banking Group, HSBC, Royal Bank of Scotland, Santander and MBNA, will pay £1.2 billion ($2 billion) to customers who were sold unnecessary and misleading credit card and identity theft protection insurance. The banks overstated the risks posed by identity theft and neglected to tell customers that they were already covered for losses by bank policy. This comes after British banks had to set aside £15 billion ($24 billion) last year for wrongfully selling customers payment protection insurance.
NFL Reaches Concussion Settlement
August 29
The National Football League and more than 4,500 retired players agreed to a $765 million settlement to resolve lawsuits over the league's role in concealing long-term effects of concussions. As part of the agreement, the NFL will fund medical exams, concussion-related compensation and medical research. Former players with disorders including ALS, Alzheimer's disease, Parkinson's disease and dementia could each be compensated up to $5 million on a sliding scale, depending on the severity of their condition. This has not put an end to the NFL's concussion issues, however. In September, another group of players filed a new lawsuit against the league and helmet-maker Riddell for allegedly hiding the dangers of head injuries.
Unprecedented Rainfall Floods Colorado
September 9
Record rainfall led to widespread flooding throughout the state of Colorado. Boulder County alone received more rain in five days than it typically does in an entire year. Floodwaters killed at least eight people, damaged and destroyed thousands of homes and spread across more than 2,000 square miles. Miles of roads and bridges were washed out and multiple oil and gas spills from damaged storage tanks and flooded wells dotted the state. Early estimates from catastrophe modeling firm Eqecat placed damages at more thanv $2 billion. The losses are largely uninsured, however, as residents in the area do not usually purchase flood insurance.
Molasses Spill Kills Thousands of Fish
September 9
A 1,400-ton, 233,000-gallon molasses spill was discovered in Hawaii's Honolulu Harbor and the nearby Keehi Lagoon after an underwater pipe bust while pumping the sugary substance into cargo ships bound for California. The spill led to the death of more than 26,000 fish and marine animals. Although molasses is an unregulated product, shipping company Matson Navigation took responsibility for the accident and state officials indicated they will require companies in the harbor to conduct pipeline inspections and develop spill response plans for all products.
Fire Destroys Jersey Shore Boardwalk
September 12
Almost a year after Superstorm Sandy, a massive fire burned a six-block section of boardwalk in New Jersey's Seaside Park and Seaside Heights. More than 50 businesses were destroyed. The boardwalk had recently been rebuilt after Sandy caused $8 million worth of damage. Fire officials blamed the blaze on faulty electrical wiring below the boardwalk that was likely damaged by saltwater and sand during Sandy's storm surge.
Navy Yard Shooting Claims 12 Victims
September 16
In the deadliest military base shooting since Fort Hood in 2009, civilian contractor Aaron Alexis shot and killed 12 people and injured three others at the Navy Yard in Washington, D.C. Alexis was subsequently killed in a gunfight with police. In the aftermath, Defense Secretary Chuck Hagel ordered a review of security procedures at military facilities around the world after authorities discovered that Alexis had been able to retain his security clearance despite a history of misconduct.
Terrorists Attack Kenyan Mall
September 21
Terrorists attacked a Westgate shopping mall in Nairobi, Kenya, holding customers hostage with assault rifles and hand grenades, killing at least 67 people and wounding 200. Al-Shabaab, a Somalia-based affiliate of al-Qaeda, claimed responsibility for the massacre, calling it retaliation for the Kenyan military's presence in their home country. The attack lasted for four days and left the mall in ruins before Kenyan security forces stopped the siege, reportedly killing five terrorists and taking 11 into custody.
Oil Spill Discovered in North Dakota
September 29
A North Dakota farmer discovered one of the largest inland oil spills in U.S. history when he came across a six-inch-high spurt of oil in his wheat field. The 20,600-barrel leak of crude oil was the result of a ruptured pipeline owned by Tesoro Logistics. The company estimated that cleanup and remediation will cost about $4 million. The spill raised concerns about the effectiveness of pipeline regulations, detection standards and public notification practices.
European Hail, Floods Cost Insurers Nearly $10 Billion
September 30
Insurance broker Willis estimates insured losses from a series of hail storms that struck France and Germany this summer will cost as much as $4.7 billion. Many areas were hit with tennis ball-sized hail, causing extensive damage to houses and vehicles. In May and June, torrential rains caused flooding in Germany, Austria, the Czech Republic and other Central European countries, causing $16 billion in overall losses and $4 billion in insured losses, according to Munich Re.
Government Shutdown, Technical Failures Mar Health Exchange Debut
October 1
The opening of government-run health care exchanges—a key component of the Affordable Care Act—was overshadowed by a government shutdown. House Republicans closed the government for 16 days while attempting to delay or defund the legislation, commonly known as "Obamacare." Standard & Poor's estimated that the shutdown cost the U.S. economy $24 billion. At the same time, the health exchange marketplace launch at HealthCare.gov was riddled with technical problems and crashes, preventing the vast majority of users from enrolling—only six people were able to register for health insurance on the first day. Health and Human Services Secretary Kathleen Sebelius called the experience "miserably frustrating" in an Oct. 30 statement before the House. "You deserve better," she said. "I apologize. I'm accountable to you for fixing these problems."
SEC Awards Whistleblower $14 Million
October 1
The Securities and Exchange Commission awarded more than $14 million to an unidentified whistleblower for information leading to enforcement action that recovered "substantial investor funds." The payment was the largest ever under the agency's whistleblower program, created as part of the Dodd-Frank Act in 2011. The program rewards individuals who provide "high-quality original information" leading to sanctions of more than $1 million. Awards can range from 10% to 30% of the money collected in a case.
FBI Shuts Down Silk Road
October 2
Silk Road, an anonymous online marketplace for illegal drugs, weapons and other contraband, was shut down and suspected founder Ross Ulbricht arrested in a sweeping FBI operation. Officials also seized more than $30 million worth of bitcoins, the digital currency used for Silk Road's transactions. Called the "eBay of drugs," the site reportedly saw $22 million in annual sales and operated in what is known as the "Deep Web." This hidden and virtually untraceable underbelly of the internet is not indexed by search engines and can only be accessed with specialized software.
Salmonella Outbreak Sickens Hundreds
October 7
The U.S. Department of Agriculture issued a public health alert warning consumers when an outbreak of a virulent strain of salmonella was traced to raw chicken from Foster Farms in California. By the end of October, more than 360 people in 21 states had been infected with the antibiotic-resistant Salmonella Heidelberg bacteria. Although no deaths were reported, almost 40% of those infected needed hospitalization. The USDA stopped short of closing the Foster Farms facilities or demanding a recall, but wholesaler Costco recalled more than 23,000 rotisserie chickens due to possible contamination with the same salmonella strain.
Vermont Issues 1,000th Captive License
October 10
Thirty years after first allowing captives in the state, Vermont's Department of Financial Regulation licensed its 1,000th captive insurance company. The licensee was a Pennsylvania-based group of nonprofit hospitals. Vermont Gov. Peter Shumlin reported that the captive insurance industry has generated almost $350 million in direct taxes and fees for the state since its inception in 1981. "It is exactly the type of industry that is a priority of my administration," he said. "It creates high-paying jobs, has minimal impact on our environment, creates tourist traffic and generates much needed tax revenue."
Earthquake Kills 200 in the Philippines
October 15
A 7.2 magnitude earthquake struck the province of Bohol in the Philippines, killing at least 222 people, forcing evacuation of nearly 370,000 and affecting more than 3.2 million. According to the National Disaster Risk Reduction and Management Council, the quake damaged or destroyed more than 66,000 homes and a number of historic churches and caused 2.26 billion pesos ($52 million) in damage to roads, bridges, schools, hospitals and other public buildings. Ground ruptures also caused the formation of a rock wall, 10-feet high in places, stretching for miles across the island.
Typhoon Wipha Strikes Japan
October 15
At least 18 people were killed and hundreds of homes damaged after Typhoon Wipha triggered mudslides on the Japanese island of Izu Oshima, about 75 miles south of Tokyo. The storm dumped more than 30 inches of rain on the island in 24 hours. Although it missed the beleaguered Fukushima Daiichi nuclear plant, heavy rain caused contaminated water tanks to overflow, increasing area radiation levels.
JPMorgan Chase Settles Mortgage Case for $13 Billion
October 19
JPMorgan Chase reached a tentative $13 billion settlement with the Justice Department over its questionable mortgage practices prior to the 2008 financial crisis. The deal includes a $5.1 billion payment to the Federal Housing Finance Agency to settle accusations of misleading Fannie Mae and Freddie Mac about the quality of its residential mortgages. Other terms of the settlement remained uncertain, however, as the bank and government argued over specific loss payments and whether JPMorgan could still face criminal prosecution. Since 2010, JPMorgan, Bank of America, Citigroup, Wells Fargo, Goldman Sachs and Morgan Stanley have paid $65 billion in fines and settlements related to the financial crisis, according to analyst SNL Financial—a number that could reach up to $100 billion as additional settlement agreements are reached.
Penn State Reaches $60 Million Settlement with Sandusky Victims
October 28
Penn State agreed to a $59.7 million settlement with 26 victims of former assistant football coach Jerry Sandusky, who was convicted of child sex abuse last year. According to a university statement, various liability insurance policies will cover the settlement cost. In addition to settlements for the victims, the university said it has initiated a host of safety, human resources, security, compliance and governance changes to prevent future incidents. "We cannot undo what has been done," said Penn State President Rodney Erickson, "but we can and must do everything possible to learn from this and ensure it never happens again at Penn State."
Johnson & Johnson Pays $2.2 Billion for Drug Marketing, Kickbacks
November 3
Johnson & Johnson agreed to pay $2.2 billion to resolve charges that it improperly marketed the antipsychotic drugs Risperdal and Invega and the heart medication Natrecor for unapproved uses and paid kickbacks to physicians and a long-term care pharmacy provider. It is one of the largest health care fraud settlements in U.S. history. The Justice Department has earmarked almost $168 million from the settlement to pay whistleblowers in Pennsylvania, Massachusetts and California for their assistance in the case.