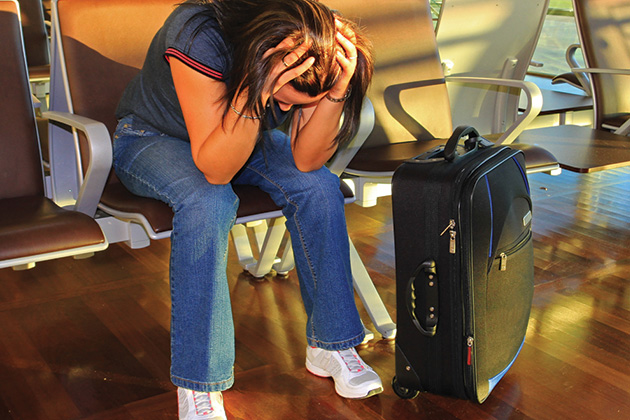 In April, researchers at Wichita State University and Embry-Riddle Aeronautical University in Arizona released their annual Airline Quality Rating report. The findings indicated that customer complaints filed against U.S. airlines declined from 1.43 per 100,000 passengers in 2012 to 1.13 in 2013. With some 743 million passengers flying on U.S. airlines in 2013, according to the Bureau of Transportation Statistics, this represents a drop of more than 2,000 complaints from year to year. Good for the airlines, but certainly counterintuitive for anyone who has experienced an air travel nightmare in the past year.
Sure enough, the report also indicated that U.S. airlines had fewer on-time arrivals and mishandled more bags in 2013 than in 2012. So why the disparity between poor performance and improved customer satisfaction? Could it be that, by nickel and diming customers with endless fees for overcrowded planes that almost never get to their destinations on time, airlines have lowered expectations so much that passengers are no longer incensed enough to complain? Was this some kind of nefarious anti-customer service model at work—an "if at first you don't succeed, stop trying" philosophy, if you will?
In reality, the reason for this disconnect is not so dramatic. It is probably less the result of a corporate conspiracy than a function of methodology: the report only measures complaints that are sent to the Department of Transportation, not those filed directly with airlines or airports or, as is increasingly the case these days, through social media.
Today, any discussion of customer feedback, airline-related or not, needs to include social media. Whether it is through company Twitter feeds and Facebook pages or reviews on Amazon and Yelp, consumers increasingly take it upon themselves to be a brand's biggest advocate or, more troubling for a company's reputation, its worst critic.
For instance, a few years ago, Southwest Airlines got a bit of unwanted attention when it pulled film director Kevin Smith of
Clerks
and
Dogma
fame off of a flight because he was deemed too large to fit in his seat. After Smith and his fans ripped into the airline on Twitter, the company was forced to publicly apologize and make amends, even though it had not violated its customer safety policy. Keep in mind Southwest is a perennial favorite for customer service—the company has actually had the fewest complaints of any U.S. airline in the Airline Quality Rating report, with 0.34 per 100,000 passengers in 2013 and 0.25 complaints in 2012.
More recently, Air Canada was publicly shamed when a customer posted a video on YouTube of
two baggage handlers carelessly dropping bags
off a 20-foot platform into a storage bin. The video received a few million views and the airline subsequently apologized and fired the employees. It was reminiscent of a 2009 incident when musician Dave Carroll witnessed United Airlines baggage handlers break one of his guitars while loading the plane. His request for compensation was stonewalled until he created a catchy protest song and video called
"United Breaks Guitars"
that went viral—it currently has almost 14 million views on YouTube—prompting the company to belatedly make things right.
Of course, you don't have to be famous or creative to get results through social media. Anecdotes abound of everyday people getting immediate feedback and assistance after tweeting a problem or complaint. And as digital complaints continue to be more effective than traditional methods, expectations will rise. A 2012 survey by Edison Research reported that 32% of customers expected a response to a social media query within 30 minutes. If a company wants to keep its customers happy, it has no choice but to monitor social media.
Many airlines have taken notice and are shifting their customer service focus away from telephone call centers toward social media communication. For example, according to the Washington Post, KLM Airlines recently hired 135 social media agents who are available to handle customer concerns 24 hours a day. The quick response time makes customers happy and helps avert any controversy before it starts.
Ultimately, even before Jerry Seinfeld beat bad airplane food jokes into the ground 20 years ago, complaining about air travel was our unofficial national pastime. Although flying is technologically amazing, airlines will probably never be loved. But as long as customers don't feel like their problems are being ignored, we might be willing to put up with a delay or two.
After all, it's not like we're going to walk, right?