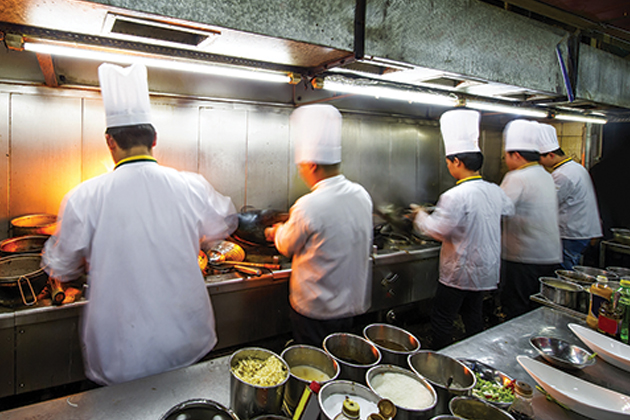 The very amenities that attract guests to a hotel, motel, resort or casino can also be the cause of injury, disease or even death.
Emerging exposures in the hospitality industry include food safety, indoor air quality, bed bugs, liquor liability, transportation, access for disabled guests and cybersecurity threats, according to ACE Group's "Hospitality Risks: Keeping Pace With Emerging Exposures." When managing these risks, nothing can be overlooked, even the air, where heating and cooling systems can potentially harbor ­bacteria responsible for Legionnaires' disease.
The top risk was food safety, ACE reported. Over a 10-year period, the study found that restaurants pose twice the risk of food-borne illnesses as homes. What's more, failing to keep up with regulations, such as those overseeing public access for the disabled under the Americans with Disabilities Act, can generate hefty fines, particularly as the law now includes access to swimming pools in addition to access to parking and buildings.
Business owners and managers also need to stay current on emerging risks and liability trends and develop strategies to address them. By reviewing their exposures and procedures for mitigating risk, hospitality companies can keep up with evolving challenges.