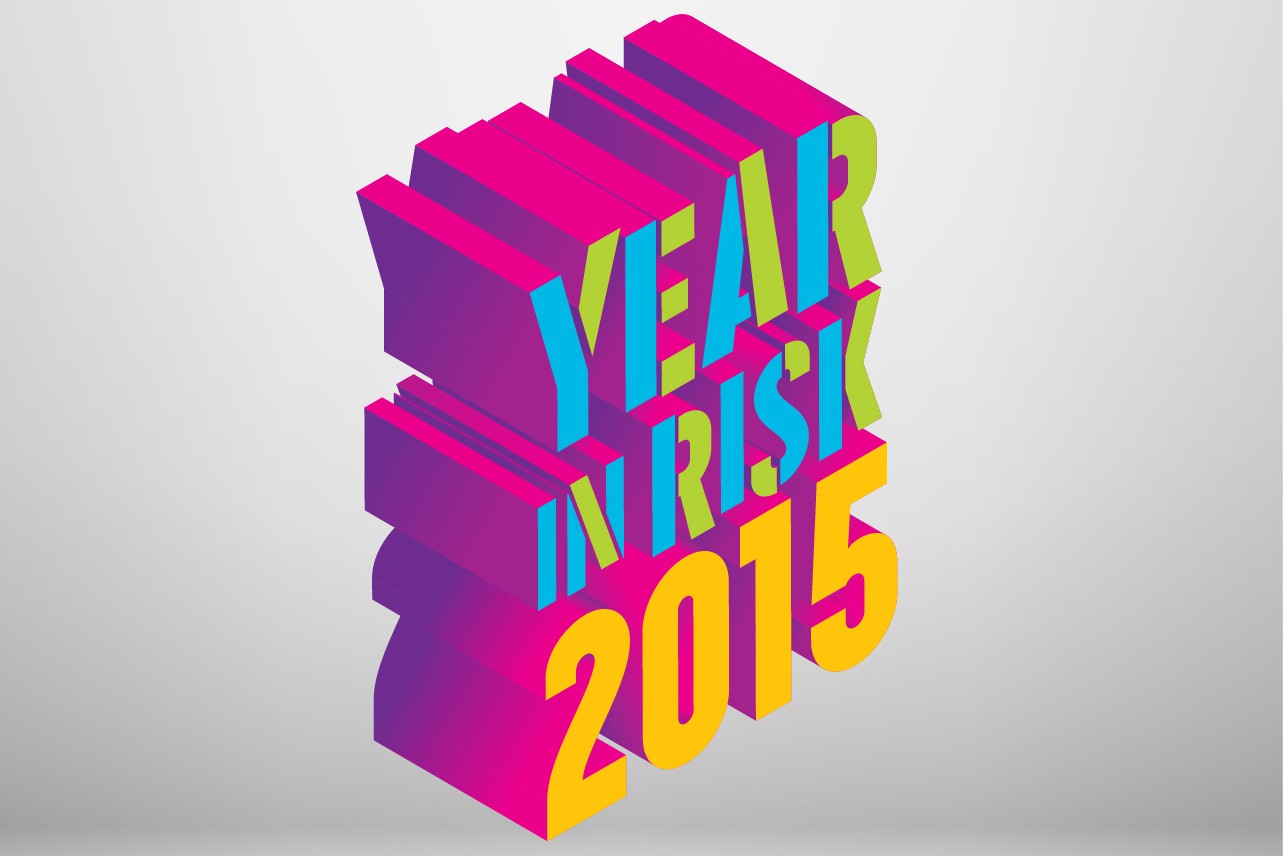 Every year brings with it new risks as new challenges require businesses to adapt. Risk managers are often at the forefront of this process, tasked not only with identifying issues that can threaten a company's bottom line, but with finding ways to address them. This is no small feat. Our increasingly interconnected world means that there is an ever-growing list of risks that can have an impact on businesses, industries and even entire economies, both now and in the future. The following is a snapshot of some of the events that helped define this year in risk.
TRIA Extended After Unexpected Delay
January 12
Twelve days after Congress allowed the original law to expire, President Obama signed an extension of the Terrorism Risk Insurance Act. Although many feared wide-ranging repercussions from allowing the act to lapse, including the shutdown of construction projects and possibly even the cancellation of the Super Bowl, there was no real impact from the delay. The new law, which extends the backstop program through 2020, increases the program trigger from $100 million to $200 million and reduces the federal government's share of losses.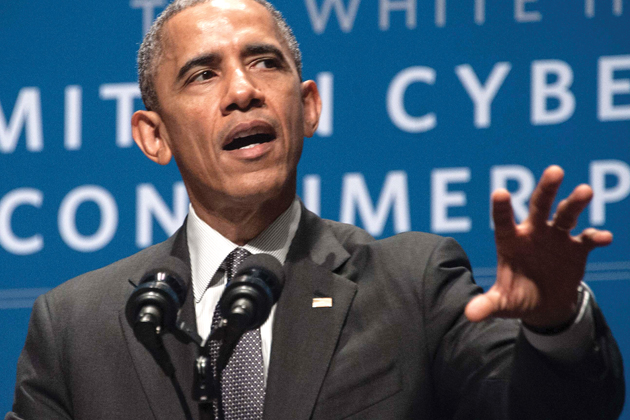 President Proposes New Cybersecurity Laws
January 12
In an address before the Federal Trade Commission, President Obama called for new data privacy protection laws in response to the uptick in high-profile data breaches. "This is a direct threat to the economic security of American families, and we've got to stop it," he said. "If we're going to be connected, then we need to be protected. As Americans, we shouldn't have to forfeit our basic privacy when we go online to do our business." One proposed bill, the Personal Data Notification and Protection Act, would require companies to notify consumers within 30 days of a data breach, while the Student Data Protection Act would prohibit the sale of student information to third parties.
Doomsday Clock Reaches Three Minutes to Midnight
January 22
For the first time in three years, the Bulletin of Atomic Scientists moved their symbolic Doomsday Clock forward. The clock, which represents a countdown to possible global catastrophe, now reads three minutes to midnight. "Unchecked climate change and a nuclear arms race resulting from modernization of huge arsenals pose extraordinary and undeniable threats to the continued existence of humanity," said Kennette Benedict, executive director of the Bulletin of the Atomic Scientists. "World leaders have failed to act with the speed or on the scale required to protect citizens from potential catastrophe. These failures of leadership endanger every person on Earth."
Anthem Data Breach Exposes 80 Million Records
February 4
Health insurer Anthem revealed that it suffered a data breach that was estimated to have exposed the personal information of almost 80 million people. While it was the largest of the year, an even more significant incident was disclosed in June when the U.S. Office of Personnel Management announced that it had been breached, likely by Chinese hackers. Some 21.5 million records were exposed, including personally identifiable information such as names, addresses, Social Security numbers, security clearance and background check information, and even fingerprints. Overall, as of Nov. 3, the Identity Theft Resource Center had identified 641 breaches in 2015, exposing more than 175 million records.
FCC Rules in Favor of Net Neutrality
February 26
By classifying internet broadband service as a public utility, the Federal Communications Commission voted in favor of net neutrality, the principle that says that all internet traffic should be treated equally. The ruling prevents internet service providers from blocking content or creating "fast-lanes" that would prioritize access for those willing to pay a premium. Supporters of the ruling included content providers like Facebook and Google, as well as President Obama, who last year wrote, "An open internet is essential to the American economy and, increasingly, to our very way of life." Opponents claim the decision will discourage investment and innovation and lead to increased prices.
Boston Endures Record Snowfall
March 15
The winter of 2014-2015 proved to be historic for Boston as snowfall for the season piled up to 110.6 inches, breaking a record set in the winter of 1995-1996. Winter's impact lingered well into the summer: The last of the snow that had been plowed into giant mounds, dubbed "snow farms," did not melt until July 14.
Germanwings Crash Prompts Aviation Review
March 24
After Germanwings Flight 9525 crashed in the French Alps, killing all 150 passengers and crew members on board, investigators determined that co-pilot Andreas Lubitz deliberately caused the disaster. They later found that Lubitz had a history of depression and suicidal tendencies and had contacted a number of doctors for help in the weeks before the crash. Although doctors had determined that he was unfit to fly, this information was kept from his employer because of Germany's strict privacy laws. The tragedy spurred aviation authorities worldwide to propose mandatory mental health screenings for pilots and to update safety procedures to require two crew members in the cockpit at all times.
Measles Outbreak Ends
April 17
The California Department of Public Health officially declared the U.S. measles outbreak over, although it persisted in Canada. The outbreak began in Disneyland in December 2014 and infected more than 130 people in the United States. The spread of the potentially fatal disease was linked to low vaccination rates in certain areas. Coupled with the increase in measles cases, the outbreak sparked debate about the merits of vaccinations to protect public health.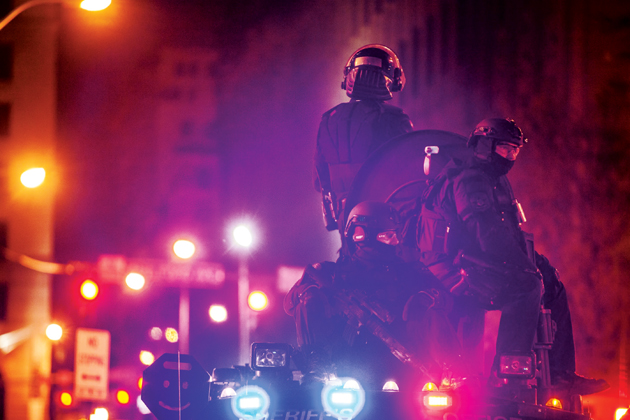 Riots Break Out in Baltimore
April 25
Protests and riots broke out in Baltimore after 25-year-old Freddie Grey died in police custody due to suspected police brutality. Protestors reportedly damaged up to 350 ­businesses and set fire to hundreds of vehicles and structures. The Small Business Administration estimated business damages of at least $9 million, while Baltimore officials said that the unrest cost the city $20 million. The city's calculation included police and firefighter equipment and overtime, but not the overall economic impact, which could be significantly higher. Grey's death was ultimately ruled a homicide and six police officers were charged for their involvement.
Earthquakes in Nepal Kill 9,000
April 25
A magnitude 7.8 earthquake struck Nepal, killing almost 9,000 people, injuring more than 23,000, and causing an estimated $5 billion in damages and another $5 billion in economic losses (25% of the country's GDP). Due to low insurance penetration in the region, insured losses were estimated at only around $200 million. The quake destroyed entire villages and leveled hundreds of thousands of buildings. It also triggered an avalanche on Mount Everest that killed at least 19, making it the deadliest day in the mountain's history. On May 12, the damage was compounded when a 7.3 magnitude temblor struck the region, killing hundreds and injuring more than 3,000.
Amtrak Derailment Spurs Safety Measures
May 12
An Amtrak Northeast Regional train derailed outside Philadelphia while traveling on a curved track at more than 100 miles per hour in a 50 miles per hour zone. Eight people were killed and more than 200 injured. Although the exact cause still has not been determined, the Federal Railroad Administration ordered Amtrak to assess the risk of all curves where the approach speed was higher than curve speed, post additional speed limit signs and, on the track where the derailment occurred, install an automatic train control system that would warn conductors and apply brakes. The accident also renewed calls for the implementation of positive train control, an improved safety system that uses GPS to communicate with the train's computer to help regulate speed.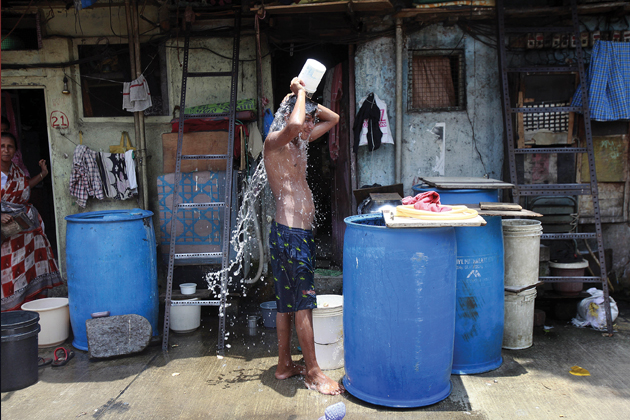 Heatwaves Kill Thousands in India and Pakistan
May 24
More than 2,500 people died during a severe heatwave that gripped India from late May to early June. Temperatures reached as high as 118°F in certain regions—the highest recorded since 1995. In June, Pakistan experienced a heatwave of its own, with temperatures exceeding 120°F, resulting in 2,000 deaths from heat stroke and dehydration. The deadly conditions were exacerbated by frequent power outages and the fact that many Muslim residents were fasting for Ramadan. Some experts, including Asif Shuja, former director general of the Pakistan Environmental Protection Agency, attributed the extreme heat to the effects of climate change, urbanization and deforestation.
FIFA Officials Indicted in Corruption Scandal
May 27
After an FBI investigation, the U.S. Justice Department indicted 14 officials from FIFA, soccer's international governing body, on charges of wire fraud, racketeering and money laundering. Officials allegedly accepted $150 million in bribes, including $10 million to secure South Africa's selection as the host country for 2010 World Cup, an event that generates billions of dollars in corporate sponsorships, broadcasting and merchandising, and typically leads to massive infrastructure expenditures that can dramatically impact local economies. The scandal has since expanded to 18 indictments, and a number of other countries have opened their own criminal investigations.
California Water Restrictions Go Into Effect
June 1
In response to severe ongoing drought, California Gov. Jerry Brown mandated a 25% reduction of urban water usage from 2013 levels over a nine-month period, a savings of roughly 424 billion gallons. The move followed a failed year-long effort to achieve a voluntary 20% reduction in water usage, with statewide conservation results averaging between just 7% and 12%. While a handful of cities, including Beverly Hills, have been fined for not complying, the restrictions have largely been successful—as of the end of September, the state had reduced water usage by a cumulative 28% since the restrictions went into effect.
Uber Driver Ruled an Employee
June 17
The California Labor Commissioner's Office decided that an Uber driver should be classified as an employee of the ride-sharing company, not a contractor. The ruling required Uber to pay the driver more than $4,000 in business expenses. In July, the California Employment Development Department also determined that another former driver was an employee, forcing Uber to pay unemployment benefits. While these cases only applied to the specific drivers, a pending class action from drivers seeking to be classified as employees is making its way through a San Francisco federal court and could have serious implications for the business models of Uber and other companies in the burgeoning sharing economy.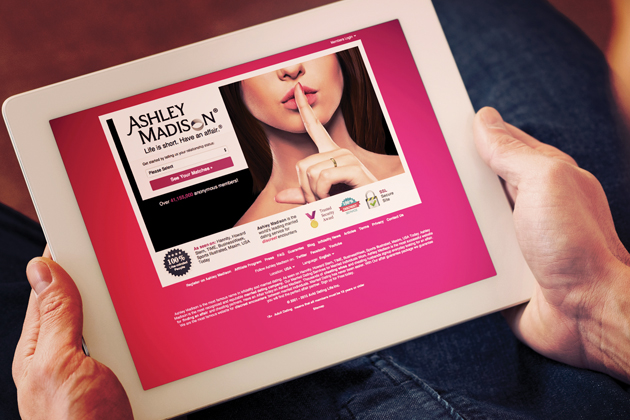 Ashley Madison Hack Exposes Questionable Business Practices
July 15
Hackers calling themselves the Impact Team released a trove of data from extramarital affair website Ashley Madison, including the company's internal documents and emails, as well as the personal information of 39 million users. The incident underscored the risk posed by hacker vigilante groups, or "hacktivists," who cite political or altruistic motives for their attacks. In this case, the hackers took umbrage with the fact that Ashley Madison kept customer data after promising to delete it for a $19 fee, a service that brought in $1.7 million in 2014 alone. The hack also revealed inadequate security measures and provided evidence that many of its female users were not real. The company now faces multiple lawsuits, including a nearly $600 million class action from users who had their data exposed.
Animas River Contaminated by Toxic Mine Waste
August 5
While attempting to clean up the abandoned Gold King Mine near Silverton, Colorado, EPA workers accidentally caused three million gallons of toxic wastewater to spill into the Animas River. Contaminated with arsenic, lead, cadmium, iron and other heavy metals, the wastewater turned the river a mustard yellow color and affected water supplies in Colorado, New Mexico and Utah. Criticized for its remediation procedures and notification process, the EPA temporarily stopped its work at other mines to determine what went wrong. By some estimates, there are as many as 500,000 abandoned mines in the United States that could cost up to $50 billion to clean up.
Washington State Wildfire Burns More Than 300,000 Acres
August 28
The largest wildfire of the year and one of the largest in Washington state history, the Okanogan Complex Fire burned more than 300,000 acres before it was finally contained in early September. The particularly devastating 2015 wildfire season required more than $1 billion in federal firefighting costs to combat blazes in California, Oregon and Washington, and Congress was forced to allocate another $700 million in emergency aid to the effort. According to the National Interagency Fire Center, as of Oct. 30, more than 9.4 million acres were burned in 2015, exceeding the 10-year average of 6.5 million.
New York Raises Minimum Wage for Fast-Food Workers
September 10
After years of strikes and protests over income inequality, the Fight for $15 labor movement scored a win when New York state approved a $15 minimum wage for fast-food workers. The wages will be phased in over three years in New York City and over six years across the rest of the state. The move follows similar increases in Seattle, San Francisco and Los Angeles, but New York is the first state to mandate such a raise. "If you work full time, you shouldn't have to live in poverty—plain and simple," said New York Gov. Andrew Cuomo. Many companies, especially small businesses, have argued that the minimum wage increase will lead to layoffs and higher prices.
Volkswagen Emissions Cheating Revealed
September 18
The EPA announced that Volkswagen had violated the Clean Air Act by installing "defeat devices" in its diesel vehicles that allowed them to improve emission performance during testing, while exceeding pollution limits on the road. The problem affects more than 11 million vehicles worldwide. The automaker set aside $7.3 billion to cover costs from the scandal, but actual losses are sure to be much higher. The company could face up to $18 billion in EPA fines alone, and Credit Suisse estimated that the total cost of repairs, reimbursement and legal settlements could reach $87 billion. MIT and Harvard researchers have estimated that the additional pollution already emitted by Volkswagen vehicles could cause as many as 60 premature deaths in the United States.
CEO Imprisoned for Fatal Food Contamination
September 21
Former Peanut Corporation of America CEO Stewart Parnell was sentenced to 28 years in prison for his role in a salmonella outbreak that killed nine people and sickened more than 700 across 46 states in 2008 and 2009. Accused of knowingly shipping tainted peanut products, falsifying lab results and allowing unsanitary conditions to persist in PCA plants, Parnell was convicted of more than 70 criminal charges, including fraud, conspiracy and obstruction of justice. In addition, Parnell's brother, who was a company supervisor, was sentenced to 20 years, and a plant quality assurance manager was given five years. The company declared bankruptcy in 2009 after a massive recall and dozens of civil lawsuits.
Hurricane Joaquin Batters Bahamas, Sinks Cargo Ship
October 1
The only Category 4 hurricane of the Atlantic Storm season, Hurricane Joaquin destroyed hundreds of homes, buildings and other structures in the Bahamas. Officials estimated that damages would exceed more than $60 million. The storm was also responsible for sinking the 790-foot cargo ship El Faro. Its 33-person crew, 391 containers, and 294 cars, trucks and trailers were all lost at sea after the ship's propulsion systems failed while sailing into the storm. Multiple lawsuits have been filed by family members accusing the ship's owners of negligence for allowing what many thought to be a poorly maintained and unseaworthy ship to sail into dangerous conditions.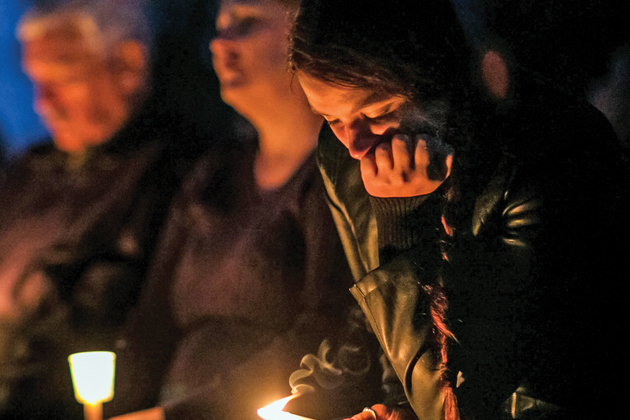 Gunman Kills Nine at Oregon College
October 1
A gunman killed nine people and injured nine more before turning his gun on himself at Umpqua Community College in Roseberg, Oregon. It was the one of the deadliest shootings in a year that averaged more than one mass shooting a day, according to the Mass Shooting Tracker, a database of all reported incidents in which four or more people were shot. According to researchers from the Harvard School of Public Health and Northeastern University, the rate of mass shootings in the United States has tripled since 2011.
South Carolina Experiences 1,000-Year Flood
October 3
Compounded by Hurricane Joaquin, intense storms caused historic flooding in South Carolina, with some areas receiving more than two feet of rain in what was considered a 1-in-1,000-year event. At least 19 people were killed, thousands of homes were inundated, hundreds of roads and bridges were closed, and 18 dams were breached or failed. Damages were expected to easily exceed $1 billion, but many experts fear the actual number could rival the damages caused by Hurricane Hugo in 1989, which caused close to $10 billion in economic losses. According to Aon Benfield, this was the sixth 1,000-year rain event in the United States since 2010.
BP Settles Gulf Oil Spill Claims for $20 Billion
October 5
In its largest settlement with a single entity, the U.S. Justice Department announced that BP would pay $20 billion in fines to settle claims related to the 2010 Deepwater Horizon oil spill. The fines will be paid to federal, state and local governments over a span of 18 years to fund further remediation efforts, and will likely mark the last time that BP will be assessed for its role in the disaster. The company's total bill for damages and liabilities has reached about $54 billion. Eleven workers were killed and 210 million gallons of oil were spilled into the Gulf of Mexico as a result of the oil well blowout.
Vulnerable Nations Form Climate Change Group
October 8
Twenty of the nations most threatened by climate change formed a coalition to fight the effects of global warming. Dubbed the Vulnerable 20 (V20), the group is made up of low- to middle-income countries representing some 700 million people. Although they only account for 2% of greenhouse gas emissions, since 2010, they have experienced 50,000 deaths a year and a 2.5% reduction in GDP (worth an estimated $45 billion) due to climate change. The group intends to strengthen their economic ability to respond to extreme weather and climate change through use of risk pooling and other financial mechanisms. The V20 is made up of Afghanistan, Bangladesh, Barbados, Bhutan, Costa Rica, Ethiopia, Ghana, Kenya, Kiribati, Madagascar, Maldives, Nepal, Philippines, Rwanda, Saint Lucia, Tanzania, Timor-Leste, Tuvalu, Vanuatu and Vietnam.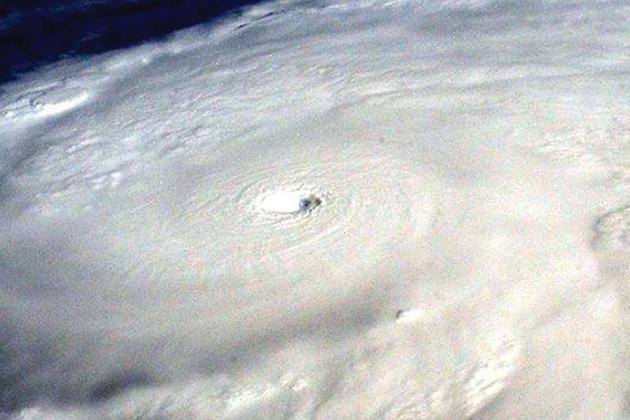 Hurricane Patricia Becomes Strongest Ever
October 23
With sustained wind speeds of more than 200 miles per hour, Hurricane Patricia became the strongest storm ever recorded. In fact, while classified a Category 5 storm, Patricia would have been the equivalent of a Category 7 storm if the scale went that high. Although the storm was still a Category 5 when it made landfall on Mexico's Pacific coast, the country was spared the worst of its destructive potential when the storm fortuitously took a path that missed major cities. Effective emergency preparedness measures further ensured that people were out of harm's way. Early estimates put economic damage in the country at less than $2 billion and insured losses around $500 million. The storm's remnants caused heavy rains and flooding in Texas, however, that could cost the state more than $3 billion.
Attacks in Paris and San Bernardino Highlight Terrorist Threat

November 13

A series of coordinated terrorist attacks by ISIS gunmen and suicide bombers claimed the lives of 130 people, including 89 at the Bataclan theater alone and injured 368. French officials quickly initiated strict border controls as investigators searched for any individuals responsible for planning and carrying out the massacre. Weeks later, on December 2, a pair of Islamic extremists, claiming allegiance to ISIS, killed 14 and injured 22 in a shooting at the Inland Regional Center, a provider of services to the developmentally disabled, in San Bernardino, California. The tragedies underscored the growing threat of ISIS, especially in the West, prompting governments to put increased focus on terrorism prevention measures and igniting debate over the relocation of refugees from war-torn Syria amid increasing border security worldwide.
UN Climate Change Conference Hopes to Stall Global Warming

November 30

The 21st United Nations Conference on Climate Change took place near Paris over a two-week period. The stated goal of the meeting was to create an international agreement among nearly 200 countries to initiate measures to keep the average global temperature rise below 2ºC, compared to pre-industrial levels. According to the
Intergovernmental Panel on Climate Change (IPCC)
, global warming of more than 2°C would have serious consequences, including an increase in the number of extreme weather events. To reach this target, climate experts have estimated that global greenhouse gas emissions would need to be reduced by 40% to 70% by 2050, and that carbon neutrality would need to be achieved by the end of the century.