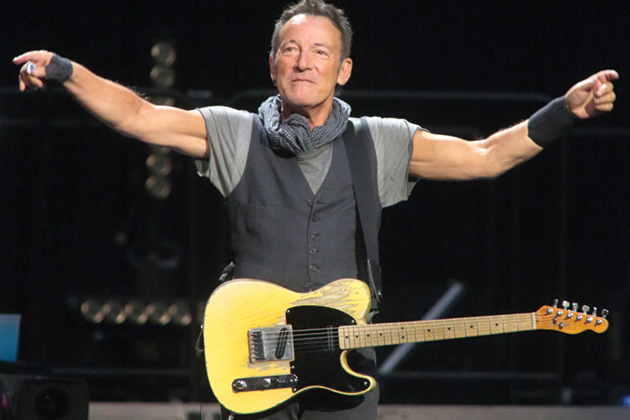 North Carolina's passage of HB2, the "bathroom law" requiring transgender people to use public restrooms that match their sex at birth, has sparked national debate and protests on many fronts. PayPal quickly announced a change in its plans to open a global operations office in Charlotte that would employ 400 people. Thirteen conventions decided not to meet in
Charlotte and a technology firm considering locating in Asheville pulled out of talks. Other companies, including Deutsche Bank, Turner Broadcasting and 21st Century Fox, said future projects in the state are at risk. Various state and municipal governments have also banned their employees from non-essential travel to North Carolina, and the Justice Department is suing the state because it contends that the new law violates the civil rights of transgender people, which could mean the loss of millions in federal funding.
Performing artists, including Pearl Jam, Ringo Starr, Boston and Cirque du Soleil, have also canceled events in protest. Bruce Springsteen, for example, canceled a major concert that was scheduled at Greensboro Coliseum with just two days' notice.
"Right now, there are many groups, businesses and individuals in North Carolina working to oppose and overcome these negative developments," Springsteen said in a statement. "Some things are more important than a rock show and this fight against prejudice and bigotry—which is happening as I write—is one of them. It is the strongest means I have for raising my voice in opposition to those who continue to push us backwards instead of forwards."
About 15,000 tickets were sold for the event, Andrew Brown, a spokesman for the venue, told the
Winston-Salem Journal
. He estimated that the venue would lose about $100,000 in revenue.
"You would have had thousands of people coming from other parts of the state and from all over the East Coast," Brown said. "Where we lost revenue is from people coming into the building—from parking, concessions, that kind of thing. It's a major concert. It would have been one of our biggest events of the year."
The cancellation also meant some workers lost potential income. Several hundred employees at the coliseum were scheduled to work the concert while area hotel employees and food service workers also lost out on revenue.
Greensboro Mayor Nancy Vaughan said she is concerned that acts currently in negotiations for future events might instead look to venues in other states. "People we don't have contracts with can just automatically take us off the list," she said.
Artists who cancel large events for political reasons also face financial consequences of their own, as they could be left holding the bag for a majority of the expenses. Just how much that might be, however, depends on prior contracts and business relationships between parties, since there is no insurance coverage for a voluntary cancellation. Springsteen's decision, for example, will likely cost millions of dollars, according to Roger Sandau, a managing principal with insurance broker Integro's entertainment practice. "When you realize who is left with expenses, you see how significant it is for the artist to do that," he said. "Most people think the artist is just giving up the fee to perform and there are no other consequences as a result of the cancellation."
Who ends up paying depends on a number of factors, Sandau said. There are generally three parties involved: the venue, the promoter and the artist. The promoter works with both the venue and the artist, renting the venue and contracting with the artist to perform. The relationship between the promoter and venue generally involves contracts with varying terms regarding the deposit, whether the deposit is forfeited if the event does not take place, and whether a penalty will be imposed.
"Some of them have force majeure provisions that allow the promoter to cancel if the show is unable to take place for reasons beyond everyone's control, such as injury, illness, or extreme weather events," Sandau said. "But when an artist decides not to perform for some reason, the venue would expect to be paid the full amount."
The venue typically does not buy cancellation insurance because of the certainty of a contract with the promoter, which means that, in most cases, the promoter would be responsible for paying either the full rental amount or an adjusted rate. The venue itself takes a financial hit from revenue it would have made had the show taken place.
Frank Zuccarello, partner with Exceptional Risk Advisors, noted that the artist and promoter must consider unrecoverable expenses before such a decision is made. As seen with the Springsteen concert, those typically come from lost sales of food, merchandise and parking fees, which are most likely not insurable. "If the artist has made the decision to pull out, I would guess they thought about who would suffer," he said. "The venue is one thing, but there are also the people who sell the merchandise and who work in the stands selling popcorn and hotdogs and soda."
An artist who has a contract with the promoter would forfeit proceeds from ticket sales if he or she elects not to perform, Sandau explained. Even if the artist has a cancellation or non-appearance policy, the policy would not be expected to respond as the cancellation is within the artist's control.
Many promoters do buy cancellation insurance, Sandau said. The promoter can buy insurance on the same policy as the artist, which would exclude coverage for things within the artist's control, or they can buy an enhanced policy that removes exclusions relating to the artist.
"In my experience, which policy they buy is split down the middle because of the price differential. The reason they may not buy insurance is because the promoter has a legal remedy and doesn't feel the need for it," he said.
In a case such as Springsteen's, if the promoter did have an enhanced policy that covered financial losses, the insurer may be able to subrogate against the artist for breach of contract.
While these costs could be prohibitive, the artist may not be on the hook for all of them. "If the relationship between the promoter and artist is a valued one and if the artist feels strongly about a personal or political position, the promoter would be expected to work out something with the artist as a show of support," Sandau explained. Not doing so could have consequences on their long-term relationship.
With all of these complications, it is understandable that not every artist wishing to protest would actually do so. Some have instead opted to donate the proceeds of their North Carolina shows to LGBT organizations. Mumford & Sons, for example, performed their April 14 concert in Charlotte as scheduled, pledging to donate their profits, and issuing the statement, "As a band that relishes welcoming everyone to our shows and promoting tolerance, we do want to take a stand with the people of North Carolina who this week are shouting loudly against intolerance, fear and discrimination."
Musicians Cyndi Lauper, Jackson Browne, Father John Misty and comedian Joel McHale are among those who have chosen to donate proceeds rather than cancel their shows.