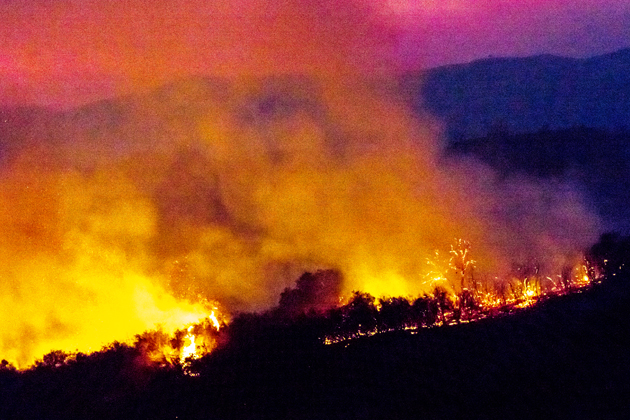 Burning Up: California's Wildfires Increase Risks
For the second year in a row, wildfires have wreaked havoc in California, punctuated this year by some of the largest and most destructive fires in state history. While wildfires are an annual threat in California, the past two years seem to have brought a continuous procession of fires of greater frequency, scale and destructive intensity than in previous seasons. While it is difficult to determine with any certainty what, if anything, may have changed, the level of wildfire activity in 2017 and 2018 underscores the importance of planning for and addressing the evolving risks to land and property. Read more in Burning Up: California's Wildfires Increase Risks.
Technology has begun to play a larger role in managing wildfire risks by providing new tools to enhance proven mitigation strategies like creating a defensible space around a building, hardening the structure against fire, and developing a business continuity plan. The following are some the latest advances:
Defensible space:
The concept of cultivating defensible space—also known as firescaping—involves creating a buffer around a structure where combustible vegetation and debris has been cleared or reduced in order to prevent a fire from spreading. For large properties, such as farms and ranches, early detection of fires has become an extension of defensible space. Computer-powered multi-sensor cameras are able to use artificial intelligence to detect smoke and warn of ­approaching wildfires, while thermal cameras are able to find smoldering hot spots that might escape normal viewing methods. Where cameras are limited by inherent restrictions such as viewing distance and line of sight, drones are being used to gain a better perspective.
Hardening the structure:
In addition to improving the fire-resistant capabilities of roofs and exterior walls, new kinds of vents can help prevent embers and flames from entering the home's interior. For example, one design uses coatings that expand in the presence of heat to effectively shut the vent. Heat-resistant external window shades can also help harden the structure. The radiant heat from a wildfire can actually get so high that it will pass through window glass and ignite drapes and other flammable material even if the glass does not break. These new shades can help deflect heat and can be installed to automatically deploy even if the building is unoccupied.
Business continuity planning:
According to the Federal Emergency Management Agency (FEMA), roughly 40% of small businesses never reopen after a disaster. Having a business continuity plan is critical to avoid this fate. Communications technology is helping to enhance business continuity efforts and improve emergency awareness. By cultivating a robust social media presence, for example, businesses can create an effective channel for providing near real-time updates of their status, such as letting customers know if the business is closed or operating during different hours than normal. For example, during last year's wildfires in the Napa/Sonoma area, many people assumed most establishments were shut down when, in fact, many were still open and had little to no issues with the fires.
Digital marketing and communications technology and online learning systems are also helping to break down some of the most persistent barriers to wildfire preparedness for small and medium-size businesses: lack of awareness and time to plan. Unlike large companies, smaller businesses usually do not have a dedicated internal risk manager who is thinking about disaster preparedness. To help overcome this hurdle, insurers are developing new online tools and digital outreach efforts that help raise awareness and make the planning process easier and more thorough for businesses. Insurance companies can also assist businesses in identifying technology solutions to help manage inventory in the aftermath of a disaster