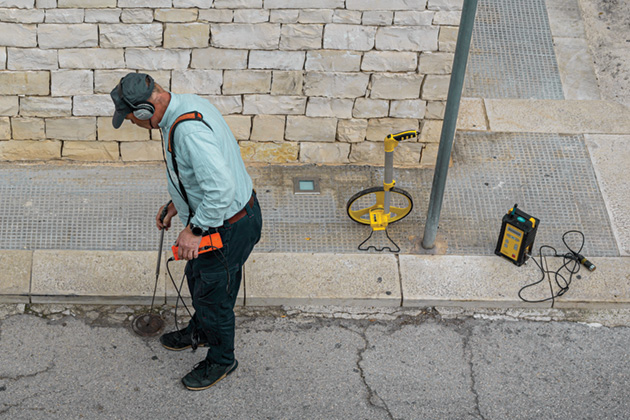 Researchers from the Tropical Meteorology Project at Colorado State University forecast above-average activity for the 2021 Atlantic hurricane season, which runs from June 1 to November 30. CSU's meteorologists predicted the season will see 17 named storms, eight hurricanes and four major hurricanes.
Since hurricanes make landfall in up to 19 states, with the preponderance of storms affecting states bordering the Gulf and Atlantic coastlines, risk professionals, commercial building owners and facility managers in those areas must take precautions to limit property damage from heavy rains, high winds and severe flooding conditions.
Enterprises also face water damage risks far beyond hurricane and flood zones. In an analysis of more than 470,000 insurance claims from 2013 to 2018, leaks from plumbing and other water sources ranked eighth out of the top 10 global causes of all insured losses. Chubb statistics indicate that average commercial water damage loss is estimated at $89,000. For risk professionals trying to preempt and contain water damage losses, a growing range of risk management technology can help monitor and mitigate the threat of property damage and business interruption.
In recent years, for example, many vendors have developed smart water detection and alert devices, and are offering them at increasingly affordable prices. A number of ­internet of things (IoT)-enabled sensors on the market can discern the presence of moisture and standing water. When they detect above-normal levels in occupied or unoccupied premises, such as roofing or plumbing leaks, the system sends an alert via push notification, email or text alerting users of a potential problem.
For risk professionals interested in deploying water-detecting IoT sensors, the following considerations can help evaluate the products available and implement them successfully:
1. Deploy a variety of sensors. Different types of IoT sensors can measure moisture, relative humidity, temperature, unusual flows of water, or simply the presence of water accumulation. In some cases, multiple sensors can be combined into a single device, such as those measuring both relative humidity and temperature. Ultimately, this can provide more robust real-time analysis of environmental conditions.
Alternatively, multiple types of smart sensors placed within a commercial structure can be configured to wirelessly communicate with each other.
Most sensors on the market today are powered by batteries and communicate through a "hub" or "gateway" that must be plugged into an electrical outlet. Commercial-grade sensor systems typically include battery backup power in case of a power outage. This can help ensure users still receive communications for a period of time, but if there is an extended power outage, the system may lose internet connection. It is also possible that a severe storm could interrupt the internet or cellular connection between the sensor system and the end user's device (typically a smart phone).
Nevertheless, it is recommended that IoT sensors be connected to a cellular network. Some cellular networks are dedicated exclusively to IoT communications, enabling access to sensor data in all weather conditions.
Some technology vendors provide a series of IoT-enabled sensors using stable and highly reliable long range (LoRa) radio frequencies at 433 megahertz, which connect the wireless sensors to the hub and gateway using cellular connections to transmit sensor data to the cloud. This kind of connectivity is more robust and reliable than that used in more inexpensive consumer-grade sensor kits, which typically use Wi-Fi connectivity.
2. Assess the cost and risks. As with any new technology, risk professionals must consider the costs before adopting IoT sensor systems. The installation cost for commercial-grade water detection systems today can range from 15 cents to $1.75 per square foot, depending on the type of occupancy and level of protection. For example, the installation cost for a simple metal-working operation would be lower than for a high-tech plant with lots of plumbing and sensitive operating parameters.
There are several risks with water detection and other IoT sensor systems. One of the most common is poor or improper placement of the sensors themselves, such as in areas that may not be prone to leakage or water accumulation.
Another common risk is systems that only connect via Wi-Fi, which can have very limited range in a commercial building. Unfortunately, if the signal drops, so does your detection.
Lastly, in our age of constant smart phone notifications, it is worth noting the risk from failing to notice or act quickly on sensor alarm notifications. Have a plan for quick on-site response to deal with the actual event.
3. Determine where to deploy IoT sensors. Different types of commercial buildings may need a greater number and variety of sensors. For example, manufacturing plants, hospitals, laboratories, museums and research facilities should strategically deploy humidity and temperature sensors at the perimeter of high-value machinery and equipment, and items of artistic or historical significance.
When deciding where to deploy water sensors, it can be helpful to assess the floor plan and building diagrams to identify areas of highest exposure. The documents will help identify probable water ingress routes, such as windows, doors, loading docks and rooftops, as well as areas where water may accumulate due to a lack of drainage. You can also consider deploying smart security sensors to issue alerts when a window, loading dock door or other water ingress source is inadvertently left open.
In commercial buildings with basic mechanical, electrical and plumbing systems, it is advisable to install both water and temperature sensors near boilers, IT server rooms, main water feeds, sewer ejection pits and mechanical rooms. Water sensors are likely enough to deploy near water heaters, tanks, HVAC systems and electrical rooms.
Note that certain types of sensors are deployed differently. Water sensors, for instance, are typically installed on a solid flat surface, whereas temperature sensors are generally installed on machinery or equipment using zip ties or adhesive strips.
4. Establish routine testing and post-notification procedures. Once alerted to a possible issue, the organization should activate its emergency response plan to investigate, inspect and contain the problem.
Pre-disaster risk mitigation tactics should include performing routine maintenance and testing of all sensors. Batteries must be regularly checked to ensure they are still working correctly. Newer IoT sensors incorporate battery energy monitoring features that can alert you when battery levels are low. It is also prudent to routinely inspect sensor placement to ensure they have not been moved, damaged or disconnected.