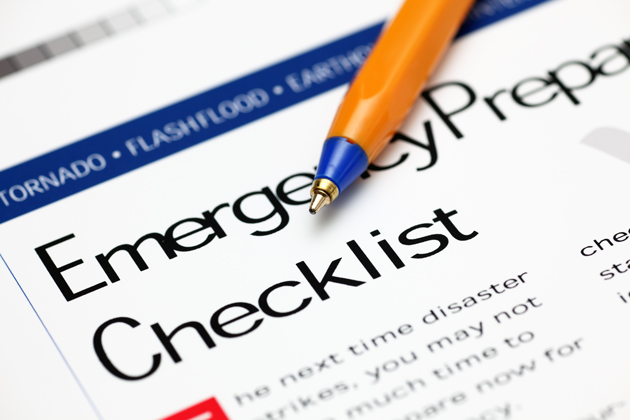 Increasingly severe and frequent weather events have devastated new regions of the country and no longer seem to follow a formal seasonal pattern. In fact, NOAA's National Centers for Environmental Information characterizes 2020 as a "historic year of extremes," reporting a record 22 weather or climate events that together reached $95 billion in damages in the United States.
The pressure for risk professionals to be prepared for multiple natural disasters at once (expected or not) highlights the need to evolve the way the industry helps organizations around the globe plan for, manage, respond to and recover from natural disasters.
Taking Ownership of the Process
Most risk professionals already know how important it is to have all their insurance policy information and summaries of coverage available and accessible at all times. But experts advise that having a deep understanding of how the various policies come together are key to putting plans into successful action.
Executive leadership will be coming to the organization's risk management for answers after a natural disaster. But risk professionals depend on others to ensure things go well—some of these things they can control, but many they cannot.
Some of the critical parts of taking more ownership of disaster response include playing out scenarios with an insurance broker and carrier; understanding the carrier's processes; setting expectations prior to a catastrophe; knowing how the insurance company commits to these expectations and the support it provides; and the use and coordination of independent adjusters and consultants.
For example, many property policies have multiple layers to meet the limits that a single organization needs. There are so many parties involved in the claims process, but engaging and leveraging the expertise of insurance brokers and claims advocates as an extension of your risk management team can help ensure the claims process keeps moving in the event of a major loss. They can help an organization understand how to get approvals from their claims adjusters and obtain advance payments to keep operating.
Expand the Role of Business Continuity and Claims Management
Building, reviewing and updating a business continuity plan (BCP) starts with understanding how weather can impact an organization across all its locations. A solid BCP will establish short-term recovery priorities for mission critical business processes and help determine the staff, equipment, technology and third-party requirements to support them.
Many third parties are limited players and in high demand during severe weather events. Strategic partners need to be prearranged and committed to help manage with any fall out. Businesses are connected globally and supply chains could be hit hard, limiting the availability of critical supplies and parts, so back-up plans and supply chain redundancies are important as well.
Having a solid plan, not just for property damage, but for the business interruption part of a claim can be significant in your recovery. In some cases, extra expenses can run rampant. Having the right limits and components in your property policy are key, but even more important is how you are able to operate and keep servicing your customers.
Build a Business Continuity Plan for Today's Climate
A resilient organization is prepared for any incident—regardless of its nature or origin. To help drive plan development, companies can engage in scenario planning to determine all potential challenges when facing a catastrophe, and the severity of damage and loss. This should include defining and prioritizing potential threats or vulnerabilities to the company, outlining worst probable outcomes (like loss of major customers and brand reputation) and identifying potential recovery strategies to mitigate the threats and vulnerabilities, which often have no/low workarounds.
This comprehensive planning process can produce a BCP playbook readily available to the entire response team, so that it can quickly and appropriately respond to an incident to protect the people, property and profits of an organizations, and recover critical business processes. Often these plans require identifying third parties to deal with the immediate aftermath of the disaster, including:
Catastrophe modeling and understanding exposed assets in a natural disaster area
Disaster recovery and restoration/mitigation contractors
Initial cleanup/drying out and securing building
Environmental remediation (i.e., mold)
Security
Generators (in case of power grid infrastructure impact)
Cellular service and satellite systems
Temporary building solutions
Technology and offsite hosting options
Business interruption and the use of forensic accounting firms
FEMA consultants
Strong return to work strategy
Taking Control of Your Recovery
Most insurance companies have a network of independent adjusters they activate during a natural disaster. This can create confusion about who has the ultimate authority to authorize payments to third parties, issue advances and even determine coverages. All this has to be coordinated with the claims decision makers at the carrier level. Additionally, the recovery process can take a long time in a disaster. All players are expecting to get paid in a timely way, and claims advances are sometimes delayed.
Relationships throughout the recovery and response process are key and this is where a strong broker and claim advocate is important. Communication strategies with stakeholders are a key part of the process. It is critical to have a strong broker that schedules meetings with key stakeholders like restoration contractors, insurance adjusters or independent adjusters, and environmental consultants, bringing them to the table to work together seamlessly with a sense of urgency.