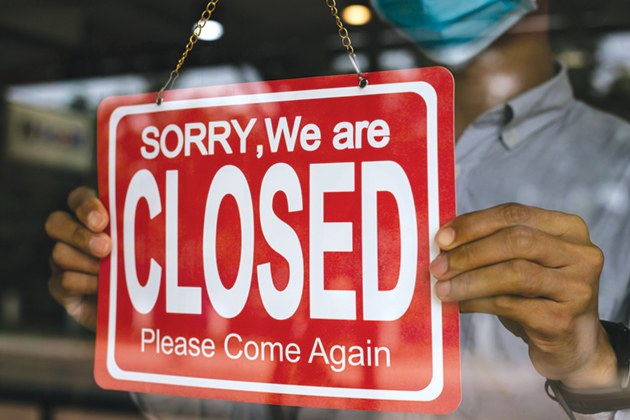 If job numbers are any indicator, many industries in the United States are starting to recover from the pandemic. In June, U.S. unemployment shrank to the lowest level since the pandemic started, and the economy added 850,000 new jobs, including more than 343,000 in the hospitality and leisure industries.
But in the same month, the U.S. Federal Reserve's "Beige Book," a periodic assessment of the country's economic activity, noted that many firms continued to have difficulty hiring new workers, especially low-wage hourly workers, truck drivers and skilled tradespeople. According to the report, "The lack of job candidates prevented some firms from increasing output and, less commonly, led some businesses to reduce their hours of operation. Overall, wage growth was moderate, and a growing number of firms offered signing bonuses and increased starting wages to attract and retain workers." Looking forward, the Fed said, "Contacts expected that labor demand will remain strong, but supply constrained, in the months ahead."
There has also been a sizable employee exodus from existing jobs, with nearly one million Americans quitting in June, according to MarketWatch. NPR reported that nearly 75% of these departing employees worked in the leisure and hospitality industry, including jobs in hotels, bars and restaurants, theme parks and other entertainment venues. Additionally, in a survey of 350 business leaders by human capital research firm the Institute for Corporate Productivity (i4cp), 14% said they were experiencing a talent exodus to a high or very high extent, and 30% said they anticipated a talent exodus to a high or very high extent.
This may contribute to a serious risk for businesses, forcing them to cut business hours or services, and endangering everything from profits to succession planning and long-term strategy. "In the long run, companies risk losing the war for talent, which ultimately impacts their profitability and their place in the market, which is a significant practical risk," said Rick Grimaldi, partner at Fisher Phillips and author of the book FLEX: A Leader's Guide to Staying Nimble and Mastering Transformative Change in the American Workplace. For many industries in which employees are experiencing burnout, he noted this could also lead to injuries or other physical or mental health issues, which could impact insurance and workers compensation costs, or even prompt lawsuits.
The Factors Behind Worker Shortages
The first step to addressing workforce shortages is to understand the reasons behind them. In June, the Wall Street Journal's editorial board blamed shortages on higher unemployment benefits instituted as a result of the pandemic, which it claimed have boosted wage expectations. CNBC reported in July that 40% of unemployed U.S workers "would get more money from benefits than a paycheck" with the $300 per week supplemental payment mandated by COVID-related legislation. Many states have rescinded these payments and the mandate is set to expire nationwide on Labor Day, with some analysts predicting that this will help ease talent shortages.
However, the Economic Policy Institute (EPI) and others have said that low wages are the source of the problem, particularly in the service industry. "I often suggest that whenever anyone says, 'I can't find the workers I need,' she should really add, 'at the wages I want to pay,'" said Heidi Shierholz, senior economist and director of policy at EPI.
This may extend to retention as well. According to a survey released in May by the UC Berkeley Food Labor Research Center, "Over half (53%) of all [restaurant] workers report that they are considering leaving their restaurant job with the pandemic and more than three quarters (76%) say they are leaving due to low wages and tips." The researchers added, "The vast majority of all respondents (78%) report having a full, stable, livable wage would make them consider staying at their job."
In addition to compensation, several other widespread issues are fueling hiring and retention difficulties:

Immigration Restrictions
In the United States, many businesses rely on foreign workers who come to the country on H-1B and seasonal H-2B visas. The Trump Administration heavily restricted the numbers of people who could enter the country via these programs, with then-President Donald Trump enacting limits in June 2020 and extending them until March 2021. He asserted this would provide U.S. workers more employment opportunities with less foreign competition amid pandemic-fueled workforce reductions. President Joe Biden let these restrictions expire in March, and even added 22,000 H-2B visas to the previous annual allotment of 66,000. In February, Biden also rescinded a Trump executive order halting the issuance of green cards. But processing these new visas is a slow process, and immigration officials now face a backlog, putting some workers' employment eligibility in question and leaving employers understaffed as lockdowns ease and customers return.

Health Concerns
The pandemic continues to pose critical health concerns, particularly as COVID-19 infections continue and vaccination rates slow. In a U.S. Census survey from the end of March, 4.2 million Americans said that they would be unwilling to go back to workplaces because they feared potentially catching and spreading COVID-19. These fears may be well-founded, particularly among public-facing workers—according to NPR, as many as 20% of workers in the hospitality industry have contracted the virus.
As of the beginning of July, only 56% of eligible Americans were fully vaccinated and about 65% had received one dose of a two-dose vaccine. Later in the month, CDC Director Dr. Rochelle Walensky said that case numbers and hospitalizations were increasing, especially in places with low vaccination rates, and data from Johns Hopkins showed that new cases country-wide increased by over 20%, week-over-week. This is partially due to the rapidly-spreading Delta variant and continuing public resistance to vaccination efforts in many areas.
Even at businesses that are not public-facing, employees have health concerns about returning to work and being in close proximity with colleagues. "There are still individuals that are cautious because of their family dynamics," said Yvette Lee, HR knowledge advisor at the Society for Human Resource Management. "Even though some people have been vaccinated, they're still cautious about bringing things home to those who may not be vaccinated or may not be able to get vaccinated."

Company Culture and Flexibility
Company culture may also play a role in worker attrition. "Clearly burnout is a key, but it's also burnout with what the company does," said Kevin Martin, chief research officer at i4cp. "There's so much emphasis out there now that you never really saw before at the C-level and at the board level around an organization's purpose. They are so tuned in and saying, 'Boy, we better start caring about this thing because what a company does and why it does it matters a ton, and so does making sure it connects with employees.'"
Because of the pandemic and the increase in remote working, current and prospective employees are also looking for more flexibility from companies. According to Martin, workplaces were already becoming more flexible, but the trend has accelerated with the increasing push toward digitization. "If employers aren't offering this kind of flexibility, they better be okay with just losing talent, because that's what talent wants," he said.

Managing Pandemic-Related Talent Risks
While employers may not have much control over factors like immigration restrictions or nationwide COVID-19 infection rates, risk professionals and their companies can take a number of steps to mitigate talent risks in the current labor market. For example, some have approached employee shortages by offering more competitive salaries and signing bonuses to attract applicants or keep existing workers.
To boost both retention and recruitment, employers can proactively address health concerns. "The most important thing an employer can do is provide a safe workplace for your employees," Grimaldi said. Publicizing the steps that the company is taking to maintain health safety to both current and potential employees can also show that the company cares and make it more attractive.
Companies routinely conduct exit interviews with departing employees to understand their feelings about the workplace, but often do not gauge the sentiment of the staff that remain. To retain employees, Martin recommended implementing "listening mechanisms." This includes periodic pulse surveys to measure employee mood and engagement, as well as "stay interviews" with influential and essential employees to gauge what they like and dislike about their jobs and whether they are seeing any issues among the workforce that the company can address.
Companies should also assess different ways of providing the flexibility and accommodations workers may need at this point in the pandemic. Some employees have childcare issues or need to take care of elderly family members, and may feel they have proven they can be just as productive working from home or with a more flexible schedule, Grimaldi said. These employees may bristle if asked to return to a regular schedule in an office or other work environment. Employers will need to reassess what arrangements are acceptable. "It's not one-size-fits-all," he said. "They're also going to have to get creative in terms of performance management, because now you're managing differently and making sure you're connected with your people, even though they may be remote."
While limiting attrition is critical and demands focus, some employees will inevitably leave and companies should be bracing for that reality as well. Lee suggested cross-training employees on different essential skills within the organization so that the company has back-up plans in case workers depart or jobs cannot be filled.
This kind of training can also offer current employees an opportunity to explore other work within the organization that they might find more engaging. This could potentially keep them from leaving if they are disenchanted with their current job responsibilities or see limited opportunities for personal development.
Providing formal development opportunities is another way to keep employees from leaving the company. "Yes, pay is incredibly important, but are you managing their ability to develop and grow within your organization?" Martin said. "Maybe they're not getting the dollar an hour extra that they could somewhere else, but when they leave, they feel fulfilled and maybe even see career opportunities and say, 'What if I invest in myself and take advantage of what the company is offering here?'"
Another way to strengthen recruitment efforts is to widen the scope of outreach and people being considered for roles. "You may have to change the way you think about hiring and cast a wider net," Grimaldi said. "There are underserved populations that are available and want to work." For example, he noted that people with disabilities are often overlooked as prospective talent, even in companies with robust diversity, equity and inclusion initiatives. For another potentially untapped talent pool, Lee suggested looking at "second-chance" hiring, providing job opportunities to individuals who were previously incarcerated. Such additional forms of diversity among the workforce can also help imbue the organization with a reputation as an inclusive work environment, which in turn can attract new potential applicants and help retain talent.
Cultivating a public reputation for being a good place to work is also important. "Social media has really changed the way people look at organizations, and they really do talk," Lee said. "If a company is known for valuing their employees and being empathetic, it gets around and that makes them more attractive to talent."
"Talent risk is business risk, period," said Martin. "Organizations have got to be placing the same level of emphasis on their people as they do on their financial balance sheet."