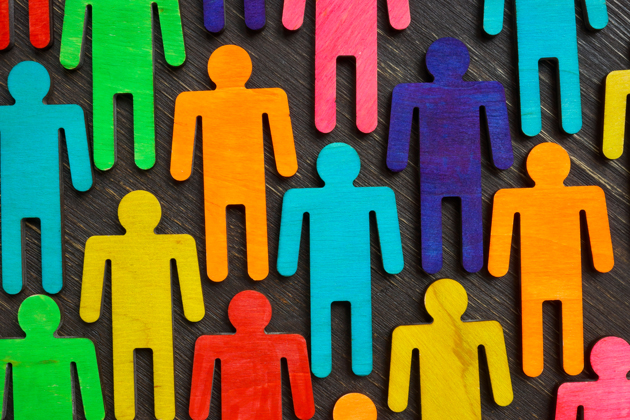 Protests and social activism following the 2020 deaths of George Floyd, Breonna Taylor, Ahmaud Aubery and other Black Americans have increased social focus on racial equity. Today, the issues of diversity, equity and inclusion (DEI) are top of mind for many organizations throughout the United States.
Among the risks that organizations face by not focusing on DEI are failing to attract and retain talent, losing customers, and missing out on emerging opportunities and areas for innovation. More importantly, customers, employees and other stakeholders can suffer real, sometimes life-changing harm when companies fail in this area.
Alongside these specific risks, organizations also face risks to reputation, which can surface in a variety of ways. High-profile situations like employees assume that lingering customers of a different ethnicity are a threat, or employees mocking multicultural last names can lead to the kind of frenzied social media events that create a major reputational setback. Even seemingly accidental forms of exclusion, like selecting an unintentionally offensive image for a magazine cover or developing a biased algorithm that prevents a specific group from accessing technology can lead to outrage and reputational harm.
According to a Deloitte Risk Advisory, "A specific event can impact how stakeholders such as customers, regulators or investors perceive an organization. If stakeholders subsequently choose to change their behaviors it may ultimately impact on, for example, an organization's sales, license to operate or market value."
To mitigate the massive reputation risks associated with these events, organizations must make a meaningful commitment to advancing DEI. This starts with a better understanding of how DEI and reputation are related.
Making DEI a Priority
When it comes to reputation, DEI has become a C-suite priority that risk management professionals, human resources, legal counsel, and leadership at all levels of an organization must support. Beyond ethical and moral considerations, research shows that there are compelling business reasons to pursue DEI.
Research from the Peterson Institute for International Economics, Boston Consulting Group and McKinsey & Company shows that more diverse organizations outperform others. For instance, research indicated that greater gender balance among corporate leaders is associated with higher stock values and greater profitability.
In a study conducted by Weber Shandwick, 79% of diversity and inclusion executives in "well-aligned" companies—those with an effective and established D&I presence and connection within the organization—"agree that D&I is an essential driver of company reputation."
To manage the reputation risks associated with DEI, risk managers should start by assessing their stakeholders' expectations. Then, looking at the business processes associated with those expectations, risk managers can help organizations systematically address these reputation risks.
Surveying the Stakeholders
Companies must consider several major groups of stakeholders and their expectations with respect to DEI:
Employees: Employees are the starting point and impetus behind many DEI programs. When it comes to DEI, employees want an equitable, inclusive workplace where everyone can contribute equally. Failing to meet these expectations can lead to a poor reputation, which can harm employee retention and make it difficult for organizations to attract talent.
Customers: Customers want vendors who understand and can meet their needs, as well as offer products and services that work for them as unique individuals across different backgrounds. Not meeting these expectations can erode a company's market position, harming profitability while lengthening sales cycles and increasing customer churn. Companies with a poor reputation for DEI can also suffer from weaker brands with poorer referrals and increased customer acquisition costs.
Shareholders and investors: Shareholders are also increasingly focused on DEI. In the past year, several public companies have faced shareholder proposals for increased DEI transparency, pushing for racial equity audits and success metrics for their DEI programs. Other organizations have faced shareholder lawsuits alleging failure to deliver on public commitments to diversity. Organizations that fail to meet investor expectations regarding DEI could have difficulty attracting capital, as well as lower equity multiples and reduced valuations.
Vendors: Many vendors want customers with good reputations, specifically uncontroversial customers with stable businesses. DEI failures can undermine company stability and embroil a company in controversy, potentially harming vendor relationships. If vendor expectations for DEI are not met, this can lead to increased costs; worse service terms and reliability; increased borrowing, credit and insurance costs; and extreme reluctance or refusal to supply an organization.
Conversely, companies also want vendors who focus on DEI. For example, Salesforce has a Global Supplier Code of Conduct which includes the statement, "We expect our Suppliers to comply with all employment and safety laws, support human rights for all people, and foster a diverse and inclusive workplace."
Regulators: Regulators expect employers to comply with applicable equal employment opportunity and anti-discrimination laws. Employers that fail to meet expectations around these laws, and DEI more generally, may be subject to increased regulatory scrutiny or experience unfavorable regulatory discretion regarding investigations and enforcement.
Facing increased expectations regarding DEI across the board, every organization needs an appropriate plan for addressing this growing constellation of reputation risks.
Effective Mitigation Requires Meaningful Commitment
Many organizations are feeling pressure to do something, anything, to address these changing expectations. However, superficial attempts to address DEI will only increase stakeholders' expectations without improving the organization's ability to address underlying issues when they arise. Companies that make public commitments to DEI but fail to address barriers to diversity, equity and inclusion run the risk of stakeholders rejecting those commitments as hollow.
Instead, organizations must pursue meaningful, appropriate efforts to address DEI, including:
Leadership commitment: A foundational piece of any effective DEI program is a public commitment from leadership at all levels, building alignment starting with executives and the board. For these commitments to be meaningful they must be ongoing and repeated. A DEI program without sustained, explicit backing from leadership means that stakeholders may not believe it is an organizational priority.
Appropriate resources, metrics and transparency: Without resources, metrics and transparency, DEI lacks accountability. Effective DEI programs have someone whose job it is to run them, whether an existing HR leader in a smaller organization or a chief diversity office in a larger one. A budget for outside consulting, training or other substantive programming is also essential.
Larger organizations should identify metrics and create realistic targets for DEI success based on the initial starting point, sharing those metrics with stakeholders regularly. In smaller organizations new to DEI, those metrics can start with tracking the number of employees who complete DEI training programs, eventually leading to deeper metrics like advancement and retention of employees within diverse groups.
Support diverse hiring: Those involved in hiring processes will need support to advance their DEI program. The pipeline problem, where an apparent lack of qualified diverse candidates stymies efforts to diversify the workforce, often requires a commitment to cast a wider net. The barriers that keep people from traditionally marginalized groups from desirable work opportunities also make it harder for your organization to reach them.
Training and other engagement programs: Effective training is a necessary component of DEI, and includes everything from in-person workshops to online engagement. But low-quality training runs the risk of backlash internally and publicly on social media and employee workplace review sites like Glassdoor. On the other hand, high-quality programs with nuanced, affirmative education and relatable scenarios will offer moments of reflection that support learning.
To be effective, training must be ongoing and should help learners understand how different people experience the workplace differently depending on their identities, offering clear and actionable strategies for contributing to an inclusive, equitable workplace.
Management strategies for supporting inclusivity: Leadership should integrate manager participation every step of the way, ensuring regular check-ins and getting buy-in before moving on in the DEI process. It is also important to equip frontline managers with the support they need to feel qualified to address difficult questions and handle sensitive topics with care.
By understanding stakeholder expectations, providing support for employees, and building programs and systems to support DEI, you can mitigate DEI-related risks to the organization's reputation. You will also have a clear path to creating a more diverse, equitable, and inclusive organization that is poised to be more innovative, productive and prosperous.