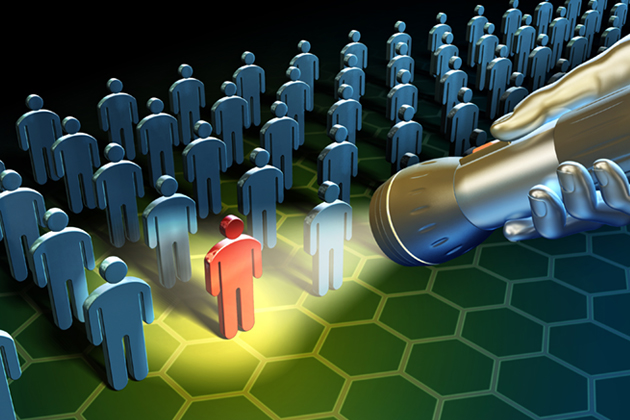 Compliance professionals eat, sleep and breathe the policies that the big regulators like the Securities and Exchange Commission, Commodity Futures Trading Commission, Financial Conduct Authority and the European Securities and Markets Authority put forth. In April and May of 2020, the FCA reported the lowest number of suspicious trades since 2016, when stricter European regulations were enacted. Perhaps the offenses dropped, or perhaps organizations were not sure what to look for in a remote workforce.
From Market Abuse Regulation (MAR) to Markets in Financial Instruments Directive II (MiFIDII), relevant communications must be monitored to look for subtle signs and big red flags of misconduct. With the onset of COVID-19, this became even more important with teams at home and out of earshot of surveillance teams. Protecting both the firm and potential victims, communication surveillance can help identify bad actors and potential market manipulation on all channels before they escalate to criminal offenses.

What Surveillance Teams May See

Because employees are talking across venues, teams must be able to monitor a variety of data sources such as audio, video, email, mobile, enterprise chats and more. No matter the venue, they must be able to identify signs that misconduct may be occurring. While there is no big arrow that will tell you that someone is sharing inside information, there are signs that are apparent in buy- and sell-side firms. For instance:

Referencing known MNPI outside an approved group. Firms have an approved list of individuals who may have access to material non-public information (MNPI) and these individuals must adhere to strict rules around the control of that information. You should be proactively searching for anyone referencing an entity with known MNPI outside an approved list.
Boasting. One of the most common ways to catch bad actors is when they explicitly brag about deals and winnings. Most people think that front office employees would be more conscious of this, but often they may reveal information on recorded channels. A trader's excessively proud and self-satisfied talk, especially to someone less fortunate, is a sign of risk worth looking into.
Avoiding detection. Another common way to detect inappropriate activity is by trying to find someone intentionally avoiding discovery by changing communication venues. Traders know they are being recorded and they usually leave a trail of activity on monitored channels before moving to another, unmonitored channel.
Crossing ethical barriers. An increase in the number of messages sent between the public and private side could be an indication of wrongdoing. If an internal employee with confidential information is having more conversations with someone on the other side of the house or outside the firm, it can also be a sign of improper sharing.
Purpose-built tools and workflows can flag instances of these types of behavior hidden in communication data. But surveillance solutions should be more than a simple alert factory. They should be capable of escalating investigations and pinpointing risk. This is where technology helps.
Becoming Compliant Now and in the Future

According to a study released in 2014 based on transactions from 1996 through the end of 2012—before digital technology surveillance solutions really took off—a quarter of all public deals may have involved some sort of inside trading. While trade analysts have long suggested that crime was taking place, finding out it was so pervasive was a turning point for regulators, and in turn, financial firms.
Without technology, insider trading was only monitored by humans looking for anomalies in the market. Experts combed transactions and supervised traders directly, trying to ensure everything happened by the books. Today, following the advent of digital technology, monitoring and analyzing information allows organizations to better arm themselves against financial crime. But it has also brought about an abundance of data types and volumes never seen before, and monitoring it all is no small feat.
As bad actors have continued to evolve and look for new ways to manipulate the system, monitoring for them has evolved just as quickly to stop them. Faced with this juggling act, many organizations are turning to communication monitoring applications that ingest all forms of communication—including email, chat and audio—in near real-time to more effectively defend against insider trading. Platforms alert teams to a variety of manipulations from boasting, layering, rumors and speculation, to spoofing and venue changes.
Many surveillance solutions include AI, allowing them to create custom rules based on their organization's specific needs and reducing manual review time. After catching misconduct, these platforms get better over time. With ongoing machine learning, the tool's lexicons and triggers are updated and amended to include anything that may have been missed before—including misuse of MNPI.
When looking to monitor MNPI being shared outside of approved groups, control room surveillance is key. With control room surveillance, surveillance teams review all types of communications from individuals on restricted lists, insider lists, gray lists, watchlists, and wall crossing lists together. This enables the system to trigger an alert when an insider inappropriately shares MNPI with someone who should not have access. By bringing disparate data together, control room and surveillance teams can more effectively and efficiently protect the business from crossing ethical barriers or referencing MNPI outside of an approved group.
Ultimately, technology will not replace the human element of surveillance, but it can and should supplement and support compliance strategies. The two must work hand in hand, so training employees about evolving best practices and new technology is essential. These combined elements of improved training and technological backup can ensure teams spend more time mitigating true risk.