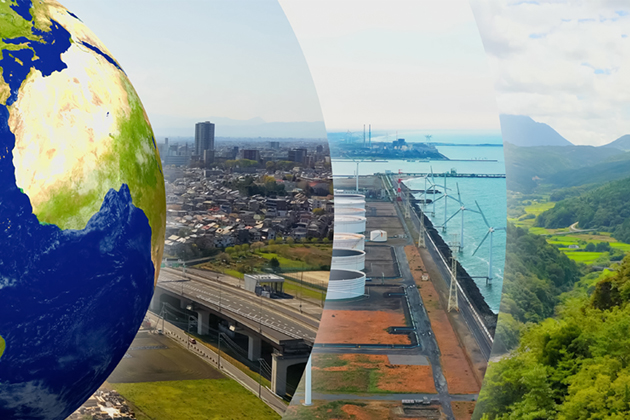 In recent years, many businesses have started taking on greater responsibility for environmental, social and governance (ESG) issues. The goal of these ESG initiatives is to put the interests of the environment, employees and governance frameworks first, to be better positioned to respond to the dynamic culture in which businesses operate today and make more sound strategy decisions in the process. The following is why all businesses should get on board and how they can go about getting started.
What is ESG and Why Should You Care?
ESG is a formalized term to help summarize habits many businesses already have, to better align their businesses processes and priorities with the topics and issues that matter to their shareholders, workforce and customers. These three groups are increasing their demand to associate themselves with firms that are able to share their ESG values, assess and manage relevant risks and demonstrate their credentials
ESG focuses on hot-button issues like:
Environmental: climate change, carbon emission and pollution reduction, sustainable business practices​
Social: gender and diversity inclusion, community relations, income inequity, workplace prejudice, human rights and mental health issues​
Governance: oversight of relevant risk management, employee relations and executive remuneration
These topics are a common part of modern corporate strategic discussions as they seek to optimize operations, increase efficiencies, and minimize and manage risks. Investors, shareholders and corporations are also working hard to comply with new reporting requirements and standards that are still being defined by regulators. Compliance teams are challenged to provide structured oversight so that any ESG representations are validated and can be defended if challenged. Setting up controls that explicitly cover these topics is not easy but applying ESG principles to compliance and risk management challenges can help minimize overall risk.
Further, recently announced global initiatives support the move to an ESG framework. For example, the "Race to Zero" is a United Nations-led campaign, working with businesses, cities, regions, investors and financial and educational institutions to commit to achieving net zero carbon emissions by 2050. Global industries are seeking to position themselves to deliver against this significant commitment, which requires their compliance teams to assess, identify and manage relevant risks with a validated audit trail to support and evidence compliance.
Not surprisingly, these issues are also top-of-mind for consumers and employees. In fact, a survey by 5WPR found that 83% of millennials—today's largest consumer group—want brands to align with their values. A Gartner survey, "Optimizing Communications for Changing Stakeholder Expectations," also found 74% of employees expect companies to take a stand on societal issues. On a larger scale, the Organization for Economic Co-operation and Development (OECD) reported that there is more than $17 trillion in ESG-related investments in play in the United States—and that number is consistently growing.
Since these topics are on your employees' and customers' minds, they should be on your radar too.
Three Tips for Getting Started
Pushing the ESG agenda at your organization can make you more competitive in your market, offer a more appealing landing spot for top talent and protect your brand identity from potential reputational harm while also presenting a more forward-facing company that is better suited to deal with the uncertainty of tomorrow. In addition, turning your operational focus towards ESG priorities and more sustainable business practices can reduce operating costs by up to 60%, according to a McKinsey report.
While every organization will be different in how they plan, structure and track against implementation of ESG principles, there are a few things every company can do that should help you take your first step:
1. Be honest about the current state of things. Initiate a structured assessment of where you are in your ESG journey, what you are already doing, and what processes, programs and skillsets you might already have on hand that can help you start this initiative. Look for opportunities to use what you already have in service of your ESG goals—it is a much easier pill to swallow when you are not suggesting everything be thrown out the window and built up again from scratch.
2. Create accountability mechanisms to help accelerate progress. Next, you need to implement accountability for tracking against ESG measures at all levels of the company. Baking in these roles will help ensure the project maintains momentum and instills a sense of ownership across your organization. For compliance teams, this means aligning with developing regulations and reporting requirements that could require new processes, policies and reports. But companies will also need to provide validation that these requirements are followed in order to measure success.
Some regulated financial services firms already have policies in place to monitor employee communications as a compliance requirement. Extending this to manage some of the social and cultural aspects is a tangible, measurable means to collect and report on ESG initiatives, particularly around code of conduct and cultural issues.
This could mean giving each pillar an executive sponsor who can provide high-level guidance and support; a functional lead, who is the key leader and decision maker on relevant items; and a workgroup, who are responsible for the day-to-day tasks that drive the pillar forward. Having all three functions in place ensures that you can drive accountability from both the top-down and bottom-up through quarterly and monthly check-ins.
3. Inspire your team with an intentional communications strategy. The third, and perhaps most fundamental, thing you need to do is to inspire ESG urgency and energy within your company is educating and empowering employees. These types of initiatives do not succeed if your team does not feel invested.
While sharing data and evidence that shows the positive impacts of ESG can be a good starting point, the best way to drive your company forward on this path is by connecting ESG to your core values and company vision. You need to describe in clear detail, across multiple channels, how ESG can be a driving force for good and how this work can ultimately help improve the lives of employees, customers and stakeholders.