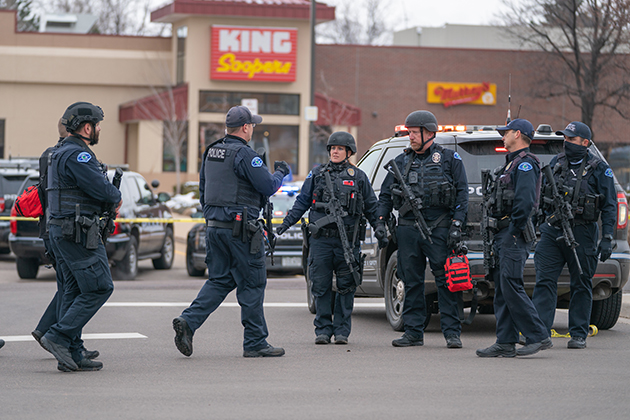 By the last week of July, the United States had already experienced more than 400 mass shootings—almost two a day—according to the Gun Violence Archive. Given the prevalence of these events, organizations of all industries and sizes need to be prepared. As part of a comprehensive workplace violence and business continuity plan, companies should explore their insurance options as they pertain to violent events and develop a communication strategy to help those affected and keep the business moving forward in the face of such a devastating situation.

Insurance Services
In recent years, more and more insurance companies have introduced violent event or active shooter endorsements and policies to the market. While these policies can vary greatly on what type of events are covered, coverage territory and limits offered, they also offer multiple pillars of support:
Prevention services: Insurance carriers can provide analytics on a company's actual risk exposure to provide assistance before an attack. Some offer on-demand training to help create an action plan if an attack does occur and how to detect typical profiles of an assailant. This training can help individuals make informed decisions during a violent event that could potentially reduce injuries or stop the event from occurring.
Crisis management services: Violent events can have a significant effect on employees' mental health. Some policies may also fund fund professional crisis management services to provide counseling for those affected.
Indemnification: There may be some crossover between a violent event policy or a general liability policy, but waiting to determine liability can be a lengthy process. Not only will these policies pay if a business is found negligent, but they also have sublimits of coverage built in without needing to determine negligence. This helps to provide support for victims quickly and reduces the possibility for litigation.
If a violent event occurs, business operations will likely be interrupted as victims receive care and authorities conduct investigations. Policies can offer coverage for business interruption in the event revenue is lost during that time. This will allow for companies to focus on employee and victim well-being while knowing their business is being protected.

Communication Strategies
Time is not on your side when a mass shooting or other violent workplace event happens. You have minutes to coordinate a response. Delaying conversations with employees, customers, business partners and news outlets will mean others will speak on your behalf, set the narrative and potentially spread misinformation. Developing a communication plan to respond to a mass shooting is therefore vital. The following are some important considerations:

Identify with whom you need to communicate and why. Most businesses neglect to engage all audiences when they communicate. While many companies pay significant attention to news outlets in a mass shooting incident, journalists are not the top concern. Instead, prioritize audiences in any crisis, including mass shootings, in the following order: employees, customers, business partners; agency officials/government entities; investors/donors; and press/general public. Staff must always–be informed about an adverse news event before any other audience. Provide staff with information on the crisis and empower them to convey your message clearly and effectively.

Know what to say. No matter the specifics, convey the facts as much as possible without violating privacy laws or resorting to "spin." Incorporate empathy and action in each message and remember that audiences feel great angst in a mass shooting situation. Your company's messaging and the designated spokesperson articulating it should recognize those anxieties and let people know the company hears them and understands why they are concerned. You should also prepare for possible "gotcha" questions that may try to assign blame for the incident on the organizaition, either by malicious intent or negligence.
Practice. Practicing your response to a mass shooting crisis will allow you to address the crisis immediately in an empathetic and action-oriented manner, help diffuse employee public anxiety and anger, and foster a quicker return to normal operations. A poorly thought-out response or no response at all can give an even stronger voice to the negative narratives, cause employee morale to plummet and disenfranchise your customers.