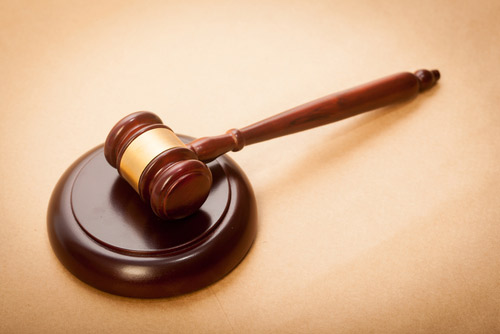 Corporate counsel is likely to have a busy year ahead, if the results of the 2009 "Litigation Trends Survey" are any indication of what is to come. The survey, commissioned by law firm Fulbright & Jaworski LLP, reflects information collected from 408 company lawyers, most of whom identify themselves as either general counsel or head of litigation for both private and public companies in different industries and ranging from small (revenues under $100 million) to large (revenues at $1 billion and above).
Throughout the survey, respondents claimed to be experiencing a new wave of litigation while anticipating more legal action in the near future. For U.S. respondents,, which is up 34% from last year's results. In addition, a whopping 83% of U.S. respondents reported that new litigation against their company has commenced in the past year, up from 79% last year. In terms of anticipating the future, the survey found that large cap companies have the highest expectation of litigation (52%). More than one-third of U.S. respondents cited the current state of the economy as the primary reason for this outlook.
"Generally, litigation rises in an economic downturn as regulators tend to step up enforcement, laid-off workers head to court and companies need to file more suits in order to collect on money owed," said Stephen C. Dillard, head of Fulbright's global litigation practice. "Perhaps most telling about this year's results is that companies across the spectrum expect no substantial decreases in any area of litigation."
It is true, during economic downturns, companies face increased litigation dealing with bankruptcy, contracts and labor/employment. What stood out in the results was that health care was the one industry that was relatively unaffected by this, with only 6% of health care respondents reporting a rise in bankruptcy and reorganization litigation.
But for those industries that have seen, and will see, a surge of litigation, budgetary concerns inevitably come into play. The survey found that 18% of respondents say they plan to increase their budget for labor/employment litigation; 15% will spend more on bankruptcy; and 14% will up the amount spent on contract disputes. All this spending requires new and alternative ways to finance such costs. "While companies aren't necessarily spending less on litigation, in-house counsel are finding other ways to cut costs," Dillard said.
Those other ways include in-house e-discovery, using law firms with specialized e-discovery practices and outsourcing certain e-discovery functions through preferred provider relationships. Companies are also using alternative fees to get a better sense of what their litigation bill will be. The survey found that 35% of all respondents said the financial crisis has led to an increase in such fees, with public, large-cap companies from the U.K. more likely to use such methods.
However, billing by the hour is not dead, as the report found that 52% of U.S. respondents and 61% of U.K. respondents said their companies do not use alternative fees, choosing instead to use the traditional billable hour method. Though financing and billing options may vary, one thing is certain-according to the survey's respondents, there is an ongoing litigation wave that will continue into the coming year.