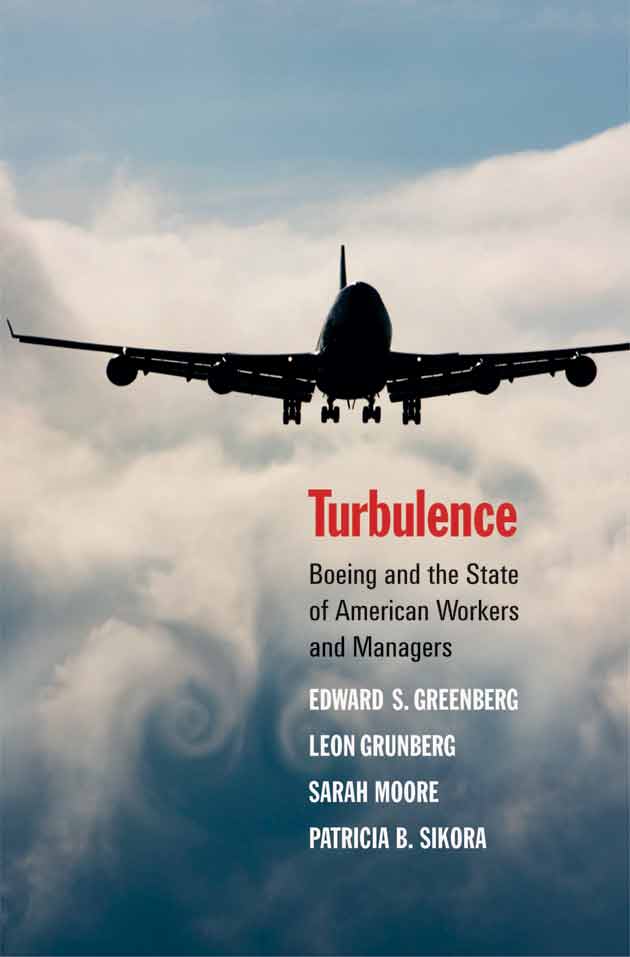 In the 1990s, amid shrinking revenues, Boeing's commercial airplanes division began a 10-year program of innovation in an effort to remain competitive in an increasingly global marketplace. The changes involved all aspects of the business, from management to manufacturing to the corporate culture. The concepts of virtual design, lean manufacturing and outsourcing, among others, were introduced to improve efficiency. The company also saw an influx of women into what was a predominately male workforce. These changes transformed the company and at the center of this upheaval were the employees who were left to make sense of it all.
Boeing's story is not unique. Corporations in all sectors have had to confront the demands of today's hyper-competitive environment to find new ways to stay on top. Boeing's experience, then, is a useful case study of how businesses should -- and should not -- react to these changes.
The authors are quick to point out, however, that
Turbulence
is not entirely a success story. Through extensive employee interviews over a decade, they discovered that Boeing's leaders made their share of missteps along the way. While, ultimately, changes were necessary and successful, it seems that more attention could have been paid to the effect these shifts in philosophy were having on employees. For instance, keeping employees in the loop with what was going on and why, rather than just mandating new procedures, would have eased their concerns. And for employees, recognizing that a new business climate requires such drastic changes would have helped them understand that the company was not acting capriciously.
Corporate transitions are difficult for employees and managers alike. But this well-written and engaging book uses valuable lessons, culled from the experiences of a titan of U.S. industry, to clearly illuminate some important ways that businesses can navigate their way through the chaos and, hopefully, discover clear skies of their own.