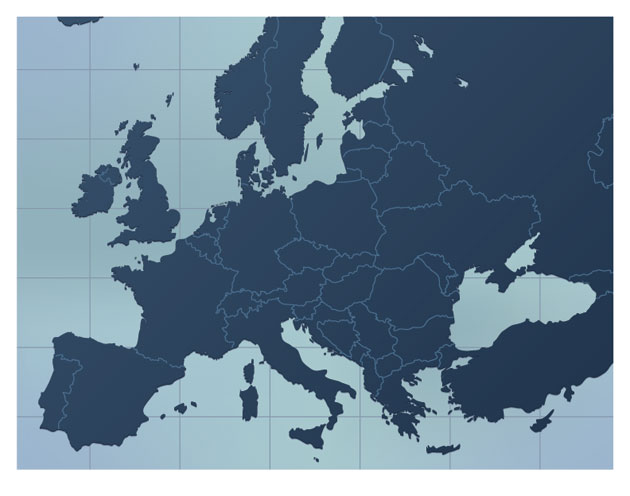 In early 2010, fears of a sovereign debt crisis spread throughout European Union member countries. The fears diminished confidence and created a widening of bond yield spreads and risk insurance on credit default swaps. Though the Eurozone countries and the International Monetary Fund agreed to a €110 billion loan for the union's most troubled country, Greece, and the European Financial Stability Facility (EFSF) was created to provide financial assistance to Eurozone states in economic difficulty, the European sovereign debt crisis is far from over, which has people asking if a Eurozone break-up is in the future. Here, we take a look at the most troubled countries.
Ireland
Soon after the European debt crisis hit Greece, it spread north to Ireland. The country's exposure to toxic bank loans is extremely worrying and its budget deficit, like that of its European Union neighbors, is many times higher than the 3% Eurozone limit. The €85 billion Irish rescue package that was finalized by the European Union and the International Monetary Fund has been called "a disaster" since while the country will be exposed to tax hikes and severe austerity cuts, the public debt will not be significantly reduced. Though Ireland's debt rating was downgraded last month by Standard & Poor's, Fine Gael, the party expected to lead the next Irish government, has sympathized with the public's outrage over the state of the economy and is promising changes.
Belgium
It was just this past December that the IMF said Belgium "urgently needed" to control spending as public debt pushed above 100% of GDP. Many questioned whether the political system could regain the spending discipline it practiced in the early 1990s when Belgium came back from the brink of bankruptcy with an impressive fiscal squeeze. And during January's World Economic Forum, Minister of Economy Vincent Van Quickenborne said that the country's debt "is predicted at 4.2% [of GDP] this year." Though the country raised funds with debt sales in January, there is no sign that its economic, or political, crisis is near its end, especially with an aging population and rising social expenditures.
Portugal
Portugal, like many other Eurozone countries, is recovering slowly from the financial crisis of 2008. Its public debt stood at 83% of GDP in 2010, making Portugal 15th in the world in terms of debt as a percentage of GDP. Lisbon is implementing austerity measures to reduce the budget deficit from 9.4% of GDP in 2009 to 4.6% of GDP in 2011, though some have expressed concerns regarding the country's ability to achieve these targets and cover its sovereign debt. The country raised €1.3 billion in a treasury bill sale last month, signaling that Portugal's debt woes are slowly easing. Still, its financial troubles are far from over.
Spain
The ninth largest economy in the world was a victim of the EU's financial crisis domino effect. In the third quarter of 2008, the national GDP contracted for the first time in 15 years and, in February 2009, it was confirmed that Spain had officially entered a recession. It quickly emerged in early 2010, however. Though Spain's public debt as a percentage of GDP was not high compared to other European countries (63% of GDP in 2010), authorities were still concerned about the central government's limited control over the spending of regional governments. The country is still struggling to revive its economy and avoid a bailout similar to those given Greece and Ireland. Spain's sovereign debt rating remains under pressure, according to Standard & Poor's.
Greece
In 2009, Greece had a debt level of 127% of GDP, which grew to 144% in 2010. This, along with a 15.4% budget deficit, led to rising borrowing costs, resulting in a severe economic crisis. In May 2010, the European Union and IMF provided emergency loans to the country worth $110 billion. The country has been slow to recover with many referring to Greece as the Eurozone's weakest state. The near-insolvent country will likely benefit from plans to allow it to purchase Greek bonds owned by the European Central Bank at 75% of the nominal value by borrowing from the European Financial Stability Facility. Under the proposed plan, the maturity of the loans would be extended for an extra 30 years, allowing Greece more breathing room. The country is on the very slow road to economic recovery with a bleak economic outlook and widespread public discontent.