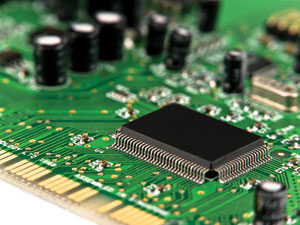 As the economy is rebounding from the recession, some industries are seeing revenue growth return more quickly than other sectors of the economy. Tech firms may be a good example. A recent study by BDO USA, LLP found that 77% of CFOs at leading technology firms expect revenue to increase this year.
More specifically, they project a 10.4% increase in 2011 revenue, a dramatic spike from 2009 (1.6%). The optimism continues with mergers and acquisition activity; 78% of CFOs forecast an increase in M&A, including 23% who expect it to increase significantly over 2010.
"With liquidity improving and revenue on the rise, technology companies are poised for a strong 2011," said Aftab Jamil, partner and national leader of the Technology and Life Sciences Practice, BDO USA. "After scaling back on R&D and operational expenses during the recession, many technology companies are flush with cash and well-positioned to spend."
Most CFOs are feeling confident about their ability to secure additional funds as 83% say they feel better about their company's ability to access capital and credit. There will be competition, however. 40% of CFOs point to competition as the greatest challenge they will face in 2011, with the biggest competitor being the rising technology powerhouse that is China.