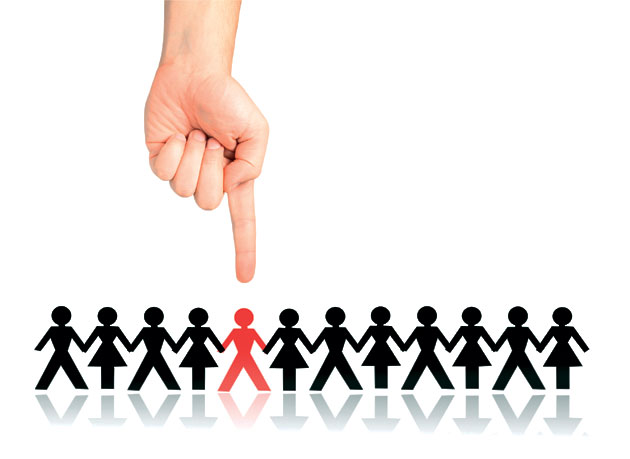 A discrimination lawsuit of any kind can severely damage a company's reputation, not to mention its bottom line. Whether an employee is (or is not) being discriminated against because of gender, race, sexual orientation, age or disability, the legal recourse and public scorn could be costly. The following lists some of the largest discrimination cases in recent history -- painful reminders of the effects of inequality in the workplace.
Coca-Cola Coughs It Up

November 2000

In April 1999, approximately 2,000 of its African-American employees filed suit against Coca-Cola, claiming discrimination when it came to salary, promotions and evaluations. The company paid out $192.5 million to settle the allegations: $113 million in cash, $43.5 million to adjust salaries and $36 million for mandated oversight of the its employment practices. The settlement remains the largest in a racial class action suit.
Lockheed Loses
January 2008

Charles Daniels, an African-American and former electrician for Lockheed Martin, filed a lawsuit against the company in 2001 for racial discrimination. He claimed that the men he worked alongside on his electrical team harassed him verbally and threatened him with lynching throughout his two years with the defense and aerospace corporation. Daniels, even after allegedly being told by his superiors that they "never lose" a lawsuit in court, filed a discrimination charge with the Equal Employment Opportunity Commission (EEOC). Lockheed eventually agreed to pay $2.5 million to Daniels in the biggest settlement ever obtained by the EEOC on behalf of an individual in a racial discrimination case.
Sears Sets Record

September 2009

The EEOC announced a record-setting disability discrimination settlement in September 2009. The suit, originally filed in 2004, alleged that Sears maintained an "inflexible workers compensation leave exhaustion policy" and terminated employees instead of providing them with reasonable accommodations for their disabilities, a violation of the Americans with Diabilities Act (ADA). The case was filed by a former employee who was injured on the job, took workers compensation leave and, when attempting to return to work, was fired. The $6.2 million settlement is the largest ADA award in a single lawsuit.
Property Owners Pay

December 2010

When Warren Properties refused to permit a tenant with a disability to move to a ground-floor apartment near the front of the building, the tenant decided to take action. In April 2009, a lawsuit was filed in an Alabama district court accusing Warren Properties of violating the Fair Housing Act. In December 2010, the Justice Department announced that the company would pay a total of $1.25 million, with $1.195 million going to the tenant and $55,000 towards fees and costs to the government. It is the largest settlement ever obtained by the department in an individual housing discrimination case.
TV Writers Win

January 2010

With an aging population, the number of age discrimination cases has risen sharply. In Los Angeles, two dozen entertainment firms, including ABC, CBS, Fox and NBC, agreed to pay $70 million to settle age discrimination claims by 165 television writers over the age of 40, who alleged that the defendants refused to hire or represent them because of their age. The reward, two-thirds of which was paid by insurance companies, included $2.5 million towards a fund that assists writers by providing grants and helping them obtain medical insurance. It remains the largest age discrimination settlement.
Walmart (May) Get Whacked

March 2011

Walmart was sacked with accusations of sex discrimination spanning a decade in what may be the largest gender discrimination class action lawsuit ever. The suit currently involves close to 500,000 (and could expand to 1.6 million) current and former female employees who claim the retail giant systematically discriminates against women for compensation, promotions, job assignments and training. In March, the Supreme Court heard arguments on whether the plaintiffs can sue together as a class. The company's fate may hinge on the justices' interpretation of these arguments.