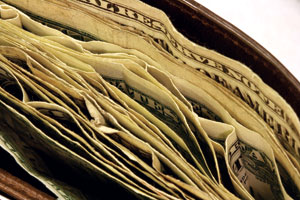 The unemployment rate has ticked higher yet again and the housing market has done a dreaded double dip. This makes for some frustrating economic news. But not everyone is letting these facts quell their optimism.
In fact, 75% of the world's finance executives expect economic expansion over the next 12 months -- the highest percentage since Spring 2008, according to the American Express/CFO Research Global Business and Spending Monitor. The United States ranked above average in optimism at 79%, but Argentina took the cake at 89%, followed by India (87%), Mexico (84%), Germany (83%) and Singapore (81%).
In terms of how these executives expect such economic expansion to occur, mergers and acquisitions top the list with 69% of executives surveyed planning on aggressive M&A activity within the next year. Respondents said they have been pursuing a deliberate cash preservation strategy that has resulted in large cash stockpiles, which allow them the luxury of using cash aggressively in the next 12 months for expanding operating activities and headcount (68%), increasing capital spending (65%) and paying down debt (63%).
It's not just M&As that will be the benefactor of these companies' cash cushions. Nearly half (46%) of finance executives plan to invest more in customer service over the next year. The survey found that companies are paying closer attention to critical customer service dimensions such as customer satisfaction (39%), customer retention and loyalty (39%), effectiveness of customer service investments (34%) and customer service performance (33%).
"Finance executives are finally moving away from budget cuts and opening up the company coffers to drive growth," said Janey Whiteside, senior vice president, global client group, American Express Corporate Payment Solutions. But these executives are doing so with caution, taking a conservative stance when it comes to shelling out cash as "lessons learned in the downturn are shaping today's corporate spending strategies for the better," said Whiteside.
The deal-making optimism does come with more strict attention to detail, however. Of those surveyed, 76% said they will conduct more rigorous due diligence of M&A opportunities while 70% will analyze capital investments more thoroughly. The spending is cautious, but at this point in the economic recovery, any spending is a good sign.