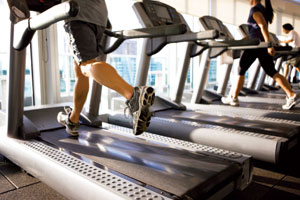 As reports of increasing employee disease and decreasing worker productivity make their way to the news, reports of employers working to combat this trend have followed. And it seems multinational corporations are leading the way, according to a report from Towers Watson.
The professional services firm states that 75% of the 149 large multinationals it surveyed will be making wellness efforts an increased priority this year and next, while 87% said the efforts will be a higher priority over the next two to four years. It is not only employees' physical health that weighs on the minds of multinational employers; mental health has become just as important and presents a serious and sensitive challenge.
The concerns about managing mental health and stress "are likely to remain as employees continue to feel the pressures of increased workloads, uncertain job security and retirement concerns," states the report. Even so, Towers Watson finds that only 17% of multinationals have a mental health or stress management program in place as many do not have the resources or funds available.
An aging population in many regions will also strain employer health costs and challenge employers to continue to provide adequate care. In a struggling economy, this will undoubtedly prove difficult.