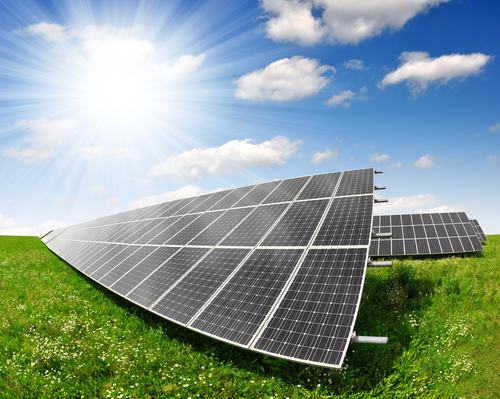 Solar is among the fastest-growing renewable energy sources. While this presents new risks for energy companies, it also creates new exposures for all the many businesses jumping on the solar bandwagon. In fact, according to the Solar Energy Industries Association, the U.S. solar market grew to a $6 billion industry in 2010, up 67% from $3.6 billion in 2009, and solar photovoltaic installations are projected to double in 2011.
While the advantages of solar are considerable, the costs can be steep. Those willing to make the investment in solar systems should be aware of the potential risks and limit exposures in three key ways.
Installation
Correct installation is vital. While this may seem intuitive, given the relative newness of the industry, issues associated with improper installation are more common than one would expect. Hire a contractor experienced in installing solar photovoltaic panels in accordance with local electrical codes and industry standards. Ensure that all safety precautions are being followed to mitigate risks that workers could be exposed to during the installation process.
For rooftop installations, there could be devastating consequences if the roof and weight-bearing systems are not designed or modified to accommodate the additional load of the panel system. The increased weight of the photovoltaic modules, racks, mounts and support systems alone could lead to a roof collapse. If you are in a region where it snows, that must also be factored in. Furthermore, the system may change the rainwater runoff or snowmelt patterns, which could add weight or lead to water intrusion.
Wind is another concern. Each installation is unique, and a professional engineer should be hired to design the system to ensure that it can handle expected gusts for the area. A poorly designed and installed system and its components could become airborne and fly off the roof. The roof membrane could also be damaged during panel installation, exposing the building to water intrusion-something that anyone with experience knows to avoid at all costs.
Maintenance
When it comes to maintaining solar systems, ensure that service technicians are able to access the panels and related equipment to perform routine maintenance checks. Loose electrical connections may cause equipment to break down sooner. Devise inspection plans for combiner boxes and air filters, which need to be changed or cleaned regularly to keep the inverters running coolly and efficiently.
The panels themselves must also be cleaned to maintain their output. Make sure a water source is available nearby for cleaning purposes. Vegetation growth or rodent infestations could become problems if left to fester. Efficiency can drop-or worse if a critter chews through a wire.
Safeguarding Solar Investments
With the number of installations on the rise, the incidence of thefts is also rising, so safeguarding solar panels and the related components is more important than ever. Don't let your investment be stolen.
Some security systems make it difficult to physically remove the panels. One security product is a customized stainless steel fastener that locks the panels to the mounting rack and requires a key. There are also systems that connect the solar panel to an alarm panel. If a solar panel is removed, it will cause a circuit disruption, both sounding an audible alarm and alerting local law enforcement.
Another security system uses microchips embedded in the panels to communicate wirelessly with a monitoring unit. If the chip is tampered with or the wireless communication is interrupted, it sends out an alert. Additionally, the panel cannot be put back in service without a unique code to activate it.
Finally, there are theft recovery measures available to etch an identifying code onto the solar panel and frame. The etching of identification information makes it easier for the police to identify the owner of the stolen panels.