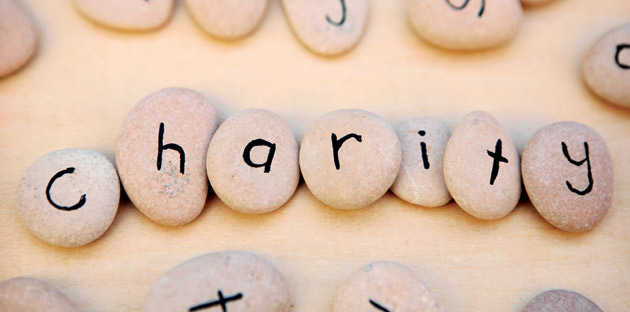 It is no secret that many companies donate to charity for all the wrong reasons. Tax breaks and public relations often drive giving more than philanthropy. And there are now so many charities of varying quality that it has become foolish to just hand a pile of cash to any old cause. The intentions may be good but that doesn't mean the money will be put to good use. A new report on insurer giving reflects this. It seems that the industry's donations could be doing a lot more good.
A study by McKinsey & Company suggest that "companies in the industry should alter their approach to giving by managing charitable giving like any major business investment -- by setting objectives, measuring results and raising awareness of charitable giving in new ways."
Insurance executives agree. Almost half of those surveyed (45%) said that the industry was not giving to the right causes, and 60% said that the industry can increase the business and social impact achieved through its donations.
McKinsey's "Charitable Giving in the Property-Casualty Industry" report goes on to say that the best way to do this will be through better collaboration. Insurers should partner with charities to confront "problems where there is a need for insurance knowledge."
That is not the usual arrangement now. In 2010, the industry gave $500 million to charity. That is a large sum (though no more than the total given by similar-sized industries). But 80% of this came from direct cash contributions, and the bulk was targeted towards the most popular causes: education (34%), health and social services (20%), community/economic development (18%), culture and arts (7%).
The takeaway is that while it may seem noble for the insurance industry to try to help cure AIDS or start an after-school program, its efforts will be more beneficial -- both to itself and those receiving funding -- if the cause is closer to home. "Cross-industry research on charitable giving suggests corporate philanthropy does not fully realize its potential if it focuses solely on social impact instead of business benefits," stated the report.
The report offers a specific example: safe driving. "Safety for teenage drivers is an example within the property/casualty industry of combining social and business goals. While safe driving programs reduce teen accidents and fatalities, they also support the business goal of reputation-building."
Improved drivers ed will not bring world peace. But if world peace ever is achieved, it won't be due to insurer donations. So the industry ought to just stick to what it knows.