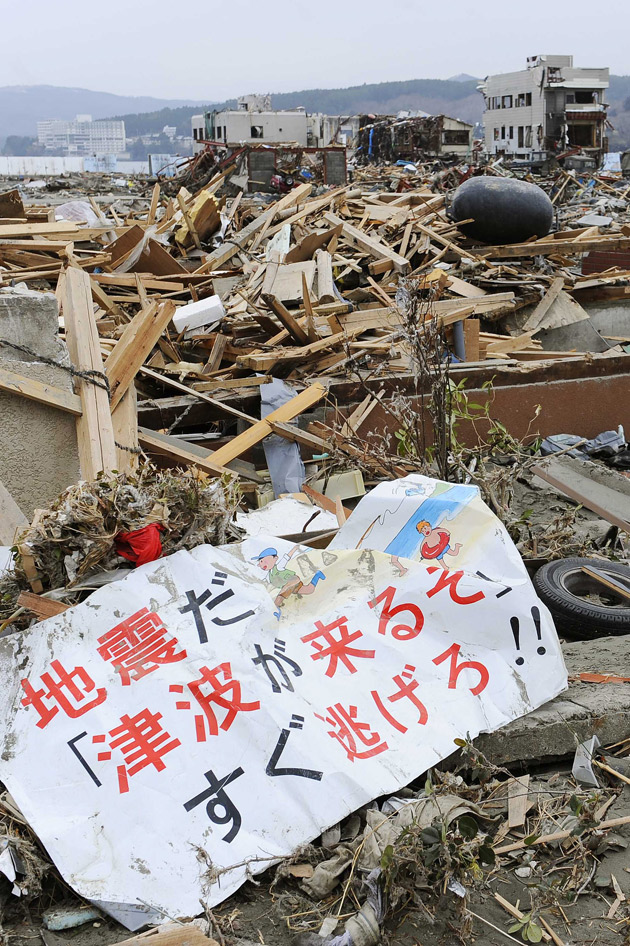 The Japan earthquake and tsunami killed 15,800, with nearly 4,000 still missing, and caused more than $200 billion in economic losses, making it the most costly disaster in history, according to the Insurance Information Institute. That alone would have been enough for 2011 to rival 2005 as the most economically destructive disaster year in history. But when combined with the onslaught of other catastrophes during the past 12 months, 2011 has become a record-breaking year for disaster cost and frequency.
The Joplin, Missouri, tornado killed 159 and caused $2.8 billion in damage. Hurricane Irene, a rare Northeast storm, caused $10 billion in damage and claimed 56 lives. The costliest wildfires in state history scorched close to four million acres in Texas, causing billions of dollars in property damages and agricultural losses. And there were the Mississippi and Missouri River floods, the relentless drought in the South, the Christchurch earthquake, Australian flooding, and the "super outbreak" of tornadoes-the most active ever recorded-that slammed Alabama, Arkansas, Georgia, Mississippi, Tennessee and Virginia.
All told, 2011 has seen more billion-dollar natural disasters than any year on record, according to the National Climactic Data Center. During the first 10 months of 2011, President Obama declared 89 major disasters, more than the record 81 declarations he made in all of 2010. To no surprise, this has made for a rough year for insurers. The property/casualty industry report of a $3.4 billion loss for the second quarter of 2011 compared with a $9 billion profit during the same period of 2010 is harsh proof of just how costly catastrophes can be.
Supply chains have been ravaged as well. The Japan earthquake and massive flooding in Thailand have caused big headaches for big business. General Motors, Toyota and Sony were all forced to halt production after the Japan earthquake. The flooding in Thailand, which began in July and has caused more than $5 billion in damages and at least 360 deaths, has crippled computer hard drive suppliers. In addition, manufacturers such as Honda, Ford, Lenovo, Canon and Sharp were forced to scale back production, and in some cases halt manufacturing all together, due to supply chain disruptions. These events have forced companies to analyze the many vulnerabilities within the manufacturing process.
2011 has been a test of will and preparation. And now, in the wake of so many catastrophes, we are reminded of the toll they take on both the human spirit and the economy, and how no company or industry, no matter its size, is immune to the far-reaching effects of a cataclysmic event.