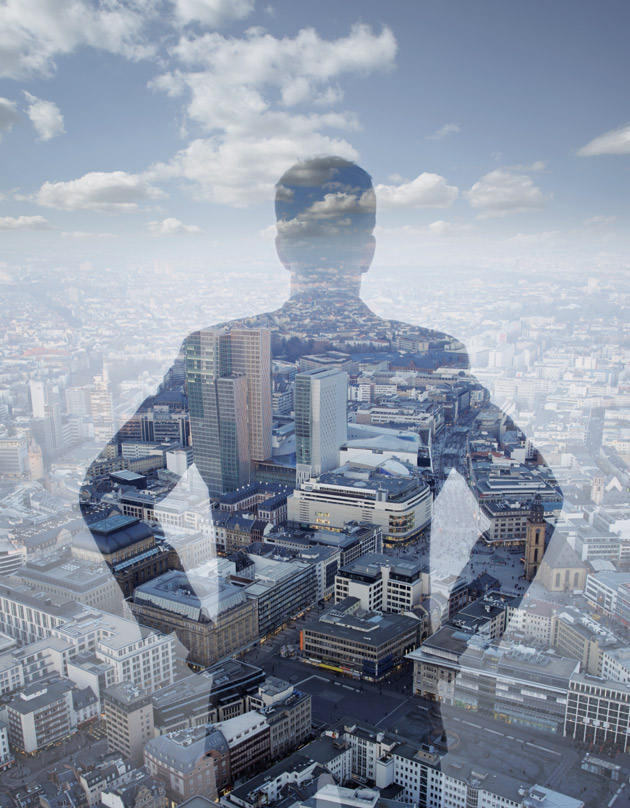 In the 18th century, risk management was mostly used to hedge gambling bets. It required an individual with exceptional mathematical skills. This person had to be able to predict uncertain future events. But that was long ago when risk management was based solely on probability, math and winning the pot. Today, managing risk requires a broad range of skills, from the core concepts of the discipline to analytical thinking to a desire for professional development to the ability to influence decision makers.
But which characteristics do most risk managers share? Active Risk, a company that uses software to analyze enterprise risk management requirements, recently issued a report on the personality traits of today's risk managers. The company used the "DISC" methodology to discern what personality traits are common among today's risk managers, analyzing each to gauge dominance, influence, steadiness and compliance.
The stereotype holds that risk managers must be analytical, cautious, precise and principled. Traditionally, they have been viewed as "suits from the department of no." This new research, however, shows that though these cliches can be true, there are many more dimensions to today's risk manager than previously thought.
According to the survey, 60% of respondents portrayed characteristics that matched or incorporated the attributes associated with a traditional risk manager. These risk professionals, according to the DISC model, fall into the category of "reactive introvert." They "are viewed as experts capable of demonstrating strong analytical skills and applying logic and caution to deal with often complex subjects where accuracy and precision are essential."
The other 40%, however, are associated with proactive personality types, which prefer results to facts, are optimistic and prone to be inspiring leaders. These are also qualities not usually associated with traditional risk managers. This 40% -- the new breed -- also had a predisposition to handling technical complexities, taking them further away from the traditional expectations of risk managers to be data gatherers and process followers.
But beyond methodologies and labels, the best way to find out what makes a great risk manager is to simply ask one -- a successful one. After tapping the minds of those who have made their marks on the industry, a handful of characteristics about what makes a great risk manager became evident.
Challenge Traditional Thinking
The risk management industry is an aging one that employs individuals who follow the practices and methods they learned as the discipline was just beginning to take shape. But things change, and a person's ability to adapt to that change could be the difference between a company's success and failure.
"Too many times, people are too accepting of a practice or principle because, 'that's the way things have always be done,'" said Stephan Upshaw, vice president of risk management for Equity Residential. "In my view, conventional practices yield conventional results. As long as you are courteous and professional in your demeanor or actions, the worst outcome you face is 'No.' As they say, you miss 100% of the shots you don't take."
William Raab, loss control manager for Merchants Insurance Group, says prescience is key to breaking the traditional thinking of a risk manager. Raab reiterates that too many individuals who are responsible for risk management rely too much on the past. "The main attribute of a successful risk manager is foresight," he said, pointing to Wall Street's collapse as an example of individuals leaning too heavily on the past to predict the future.
Great risk managers look beyond their traditional roles to understand all risks and take advantage of untapped opportunities. "It might be creating innovative insurance programs for customers or nonsubscribing to workers compensation in Texas -- and being able to sell the fix to the business," said Mike Lubben, vice president of risk management for Ryder System, Inc. "The bottom line is great risk managers are strategic thinkers who can evangelize on risk management's value."
Indeed, those that are capable oflooking to the future and thinking creatively, just as the Active Risk survey found, are the ones that will lead the future of the discipline. But other attributes are also common-and necessary.
Gain Support and Speak the Common Language
Many risk management and insurance professionals speak their own language, just as those in the finance or medical industries do, for example. But learning how to leave that lingo behind while communicating with other departments is essential, particularly in gaining support from senior management.
"Without [support], you are dead in the water and are simply an insurance buyer," said Upshaw. "Of course, in order to gain that support, you have to demonstrate value. And in order to really do this, you need to embed yourself in your company's business; you need to be versed in operations and speak the same language that the business people in your organization speak. If you learn how to speak in terms that everyone can understand and appreciate, that leads to buy-in on an enterprise level, which leads to enterprise risk management."
Good Attitude and Ambitious Thinking
To be a great risk manager, one has to truly care about people and make it evident. "From the janitors to the senior executive management staff, if the risk manager cares about preventing and controlling risks and not wanting any employee getting injured, that trait will trickle down to all employees," said Paul Vogelgesang, vice president of risk management for the NHL's Anaheim Ducks and the Honda Center, where the team plays. "The safety culture will benefit -- and most likely turn around for the positive -- in most organizations. Staff will bring up safety and health issues to their supervisors and the risk management department because they know there is someone who cares about them."
Along with a sincere concern for the organization, a great risk manager should also see limitless possibilities in services, products and technology. "The truly great ones that I have worked with have opened my eyes to processes and services that I would never have thought could be performed," said John Chino, a senior vice president for Arthur J. Gallagher. "For example, when starting a risk management department from scratch, one of my great risk management clients told me how he would build his staff by having the broker, which was us, and the insurance company fund them as leased employees. Right after I said 'that will never happen,' I helped him find his staff, which in fact was paid for by the insurance company. Ironically, when he was promoted, one of those leased employees took his newly available job-and so the cycle continues."
But the greatest risk managers not only see limitless possibilities in their role, they see it in their colleagues as well. "A great risk manager is one who strives to make the position and department one that helps his or her organization -- and the people in it -- achieve their goals and desires, not one that gets in the way and complicates things," said Jeannine Bailes, director of insurance and risk finance at the University of Alabama at Birmingham.
Flexibility Is Key
The risk management department is traditionally seen as less than lenient; a necessary evil in ordinary business. The new, successful risk manager, however, must be able to work with all departments and figure out solutions to the toughest of situations. She must figure out a way to become a "yes" person.
"I think a great risk manager is someone who is willing to thoughtfully figure out how to make a company's plan successful versus the person who simply says, 'No,'" said James Cunningham, vice president of enterprise risk management for Pinnacle Entertainment, Inc. "In our industry, we get a variety of unique requests that most risk managers never deal with. Marketing asks if they can hire an animal trainer to have a live tiger available for pictures with our guests. Another request is to shoot fireworks off the top of the building. Player development wants to know if we have coverage so they can hire an air boat to take guests on swamp tours ... and that is just on Monday!"
But flexibility also means knowing when to back off if it becomes apparent that your goals are not matching up with the objectives of the organization you represent. "I have to remind myself what my purpose is: I am there to support the efforts of the organization I work for to meet its short- and long-term goals -- that's it, plain and simple," said Mark Gebhardt, risk manager for Southern Ute Indian Tribe Growth Fund. "If I am not flexible in my thinking and actions, the organization will bring in someone else who is more aligned with the organization, and then I can only dream of how things could have been."
Be a Part of the Whole Organization
Knowing the risk management department like the back of your hand is helpful, but knowing the ins and outs of shipping, billing, human resources and office management is just as important. When an individual only sees one part of an organization, he or she is bound to fail when it comes to managing risks in other areas of the business. A department should never be so siloed.
"A great risk manager gets out of their office and knows the company operations and the people on the front line by name," said Peggy Lucas, senior risk advisor for Apache Corporation.
Being able to bridge the gap between operations and the corporate risk management department, for example, is by no means easy. But it is, like it or not, necessary. A great risk manager must work both sales and business development to cultivate new business. They must be a part of the sale, close and service of business. "By doing this, the risk manager ingrains risk management into the culture by being a part of the operational service level of the company," said Corey Berghoefer, vice president of risk management and insurance for SFN Group. "When risk [management] is tied to the customer, it no longer is just a corporate department."
From analytical surveys and research to speaking with successful risk managers themselves, there is an overlapping theme: great risk managers must possess both traditional attributes, such as analytical thinking, cautiousness and attention to detail, as well as more modern qualities. They must understand the company, its culture and its employees; be as flexible as the role permits, speak a common language; and possess a positive, ambitious and progressive attitude.
Risk managers must be able to tackle the Enrons, Deepwater Horizons, record-breaking earthquakes and financial crises of the future. But they must also never completely rely on the past to predict what's to come. Now is the era of the forward-thinking, proactive, out-of-the-office risk manager. The new risk managers are no longer just suits in a corporate department -- they are every department.