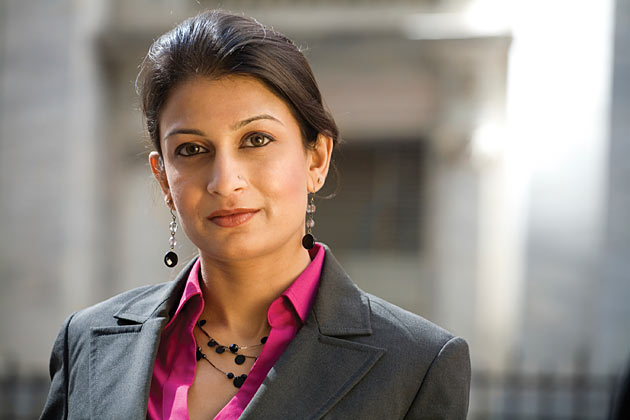 We are deep into the age of start-ups. From Silicon Valley to MIT and even the dorm rooms of small U.S. colleges (as
Inc.
magazine recently chronicled in "America's Coolest College Start-ups of 2012"), the entrepreneurial spirit is alive and well in the United States. And with more women now earning advanced degrees than men, one would figure they would also have a place within the growing realm of start-up founders. But according to a recent study, that's not necessarily the case. And it may be affecting the success rate of such businesses.
"Women at the Wheel: Do Female Executives Drive Start-up Success?" reveals that successful start-up companies tend to have more female executives than unsuccessful ones. The report, published by Dow Jones VentureSource, also found that with every 10% increase in female executives at the start-up's vice president level, the odds of success increase by 6%, and for every 10% increase in female executives at the director level, the odds of success increase by 3.3%.
"The fact that women's positive impact on start-ups can be measured with statistical significance was a surprise," said Maryam Haque, a senior research analyst at Dow Jones VentureSource and a co-author of the report, which looked at 15 years of venture-backed company data. In fact, for start-ups with five or more females, 61% were successful and only 39% failed. This is especially the case in the IT, health care, consumer services, and business and financial services industries. The report defined a successful company as one that went public, is privately held and is either consistently profitable or has been acquired for an amount greater than its total venture investment.
Unfortunately, however, it remains rare to see start-ups founded by women. According to the report, only 1.3% of today's venture-backed private companies were founded by women and 6.5% have a female CEO.
There is progress, however. According to Ernst & Young, women are joining corporate boards at an increasing rate; 40% of current female directors joined their boards in the last five years. This backs up research by Dow Jones VentureSource that shows that women tend to hold higher positions in fully established organizations, as compared to start-ups. And those mature companies with a higher percentage of female executives tend to be in the financial services and healthcare industries.
While start-ups traditionally report their biggest risks as lack of funding and physical resources, those at the top may benefit from taking gender diversification into account.