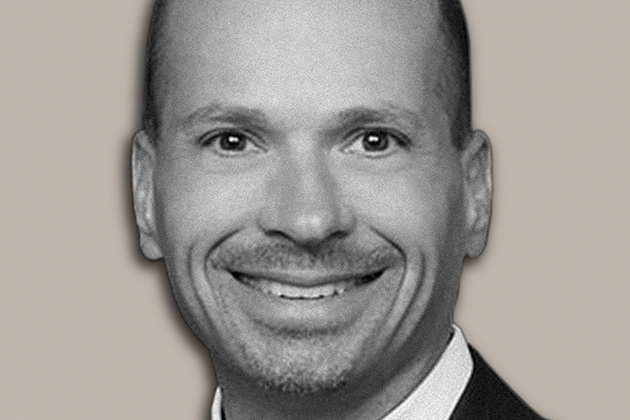 Economic loss estimates from the Aug. 24 earthquake in Napa County, California, have climbed to $4 billion so far. Insured losses were originally estimated up to $1 billion, but are now at $250 million, according to catastrophe modeler RMS. This is, in part, because of the limited insurance penetration in the area-the 6.0 quake revealed that only about 6% of homeowners had purchased earthquake coverage. The same appears true for businesses. "Most of the small wineries did not have coverage," said Loretta Worters, vice president of the Insurance Information Institute. "The larger businesses-those that have risk managers-were more likely to buy earthquake coverage." Insurance expert Michael S. Levine, counsel with Hunton & Williams LLP, shed light on the complexities of earthquake insurance and the types of claims that can be expected in the quake's aftermath.
RM: Why do so few customers buy earthquake coverage?Levine:
There are substantial deductibles-in California, typically between 15% and 20% of replacement costs. So if you're talking about a $400,000 replacement cost, that's quite a bit out-of-pocket. People who do buy it are thinking in terms of catastrophic loss coverage and not worried about the smaller losses. For example, if your house sustained $30,000 of damage, that's what your deductible would be, so they might as well just insure for the catastrophic loss.
RM: How are businesses affected?Levine:
All types of businesses are impacted. You've got the wineries, but also the downtown businesses-banks, shops and restaurants. Restaurants will see a lingering effect because so much of their revenue derives from tourist dollars. If the wineries are shut down, you'll also have a long-term loss of revenue. That's the kind of thing business interruption will typically cover, especially if they have contingent business interruption coverage.
RM: How will business interruption function in this context?Levine:
The coverage is not necessarily tied to damage to the insured's property, but it could be tied to what they call "attraction properties." If a nearby property that attracts people to your business is damaged, if you have contingent BI coverage, then you can make a claim.
But all of this ties back to whether the business owner has the earthquake endorsement. Business interruption typically follows the same cause of loss form that property insurance follows, so the loss of business income has to be the result of a covered cause of loss. They need the earthquake endorsement on their property policy for this to kick in as the cause of interruption-property coverage alone wouldn't do it.
RM: What kinds of claims will most likely be seen?Levine:
It's a relatively cut-and-dry analysis: you either have the earthquake coverage or you don't. For structural damage, it's going to be straightforward, but there will be issues in terms of losses for things like consequential fire or broken pipes. If the earthquake causes a fire in one building and that fire spreads and burns down or damages an adjoining building, how much of that loss is attributable to the earthquake and how much is attributable to fire, which is a covered cause of loss? It is similar to flood damage after a hurricane-is it caused by wind or water, or water driven by wind?
With the earthquake, if someone has flooding, the predominant cause will need to be determined. If you are in a commercial building, for example, and an earthquake causes pipes to rupture and there is flooding, I would think that is all earthquake damage.
RM: When would property insurance cover losses?Levine:
With fire, it becomes trickier, because they may have a structure that sustained no damage as a result of the quake. If the earthquake caused a natural gas leak resulting in a fire, I would argue that the damage was caused by fire and not earthquake. If it were my insured, I would advise them that the cause of loss to their building was fire. Damage to the insured property would have to be examined. Is there crumbling, or cracks from shaking, or is it burned from fire? If it is burned from fire, fire is a full coverage cause of loss. So, that building survived the earthquake but was destroyed by fire. In a case such as this, if the owner did not have earthquake, the building might be covered by the property policy.
As with flooding, the question would be whether it was a building adjoined to one that was damaged by the quake-you have to look at the facts of each claim. Is there enough of a connection to the earthquake that it would be the cause of the damage, or can you show an intervening cause, like the flood?
The best scenario, however, is that they have earthquake coverage, because they will also be covered for the water and the fire without having to determine cause. In other words, if you have earthquake coverage, the cause does not become a significant factor. If you do not, then cause becomes very important. Since the business interruption follows the property coverage, if there is coverage for structural physical damages, then the typical BI will follow form.
RM: What is your advice for purchasing coverage?Levine:
It's a tough question, even on the East Coast. I'm in Virginia and we had an earthquake two years ago that caused extensive damage in Washington, D.C., and Virginia. They are still making repairs on the National Cathedral and the Washington Monument was just completed. I don't believe any of that was insured. I asked myself afterwards whether to get earthquake coverage. I did an analysis and chose not to. Each property owner, even in earthquake-prone areas, will have to look at the cost benefits versus the risks individually. Can they get a policy to cover the deductible? You can insure just about anything, but the question is whether it's worth it.