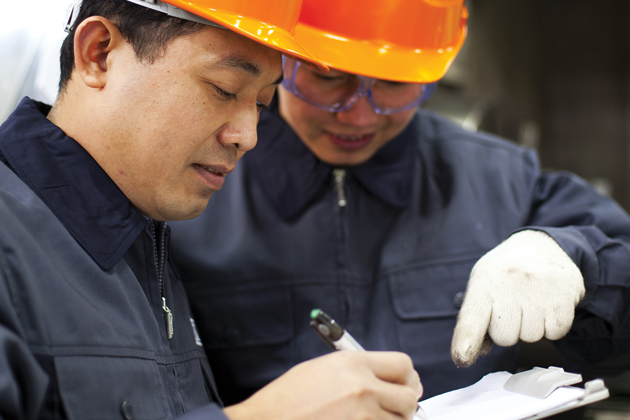 Outsourcing manufacturing to China and other countries around the world can save companies a lot of money. But as the standards of doing business change along the supply chain, will these moves end up costing companies more in the long run?



In July 2013, pharmaceutical company GlaxoSmithKline came under investigation in Shanghai for what authorities alleged were "economic crimes." A whistleblower accused executives in the Chinese market of "widespread bribery of doctors to prescribe drugs." The company had reported possible violations of the Foreign Corrupt Practices Act to the Justice Department and the SEC as early as 2010, but it was not enough to stop the allegations from taking their toll. In the second quarter of 2014, GlaxoSmithKline's profits had declined amid both sluggish sales and news of the bribery claims.
One year later, several U.S.-based companies were apologizing to consumers and taking a reputation hit for a scandal involving the alleged use of expired meat. Shanghai Husi Food, a subsidiary of Illinois-based OSI Group, sold meat products to Burger King, Papa John's, McDonald's and other stores operating in China and Japan. Video footage from a local Chinese television station shows workers dropping meat products on the floor and using bare hands to package allegedly expired products. OSI Group apologized and launched an investigation that revealed operations that were "absolutely inconsistent" with the company's standards, according to its owner and CEO. OSI also allocated $1.62 million toward establishing an Asia Quality Control Center to provide quality control for all of its Chinese sites and launching a three-year food safety education program in the country.
Outsourcing operations can be a cost-effective move, but if companies are not aware of the inherent risks, that move could end up costing more than the anticipated savings. And it is not just suppliers and distribution channels that are at risk. Key vulnerabilities such as cultural misunderstandings, different ethical standards and out-of-sight operational misconduct can bury a business in legal, ethical and operational problems.
Hits to the brand can come from almost any area of the business, but nowhere are those risks more prevalent than deep within the supply chain. Some even believe the term "supply chain" itself is misleading—it has become a catch-all term that includes logistics, materials sourcing, delivery distribution warehouses, physical facilities, product manufacture and the overseas labor force. In other words, the supply chain envelops the entirety of outsourced business operations, and it is where some of the largest vulnerabilities lie.
Ask any large commercial insurer whether they would like to underwrite more supply chain risk and most will emphatically say yes. But they are likely constrained because supply chain risk is often hard to quantify and, therefore, hard to underwrite and sell. But new advances can help companies and insurers see these risks more clearly. Check out "Improving Supply Chain Visibility," also from the May 2015 issue of Risk Management.
Seeing the Full Picture
Mark Robertson, head of marketing and communications for Sedex, a London-based nonprofit that helps member companies develop ethical business practices within their global supply chains, said that the cases of GlaxoSmithKline and OSI illustrate the challenges companies face when doing business in other parts of the world. To Robertson, it also punctuates the importance of consistency across the organization. "It can get very complicated when you move down through the tiers of suppliers," he said. "A lot of companies, we find, have a pretty good idea who their first-tier suppliers are, but in terms of the people further down the supply chain, that's when it can be tricky."
Ethical sustainability and governance risks also get worse as you move down the supply chain. "That's where the skills, capabilities and resources are lacking to deal with them," he said. "You've got a worsening of risks, but fewer resources to tackle them."
This is often because many companies go into an outsourced arrangement not fully understanding the true cost. Companies need to consider the risks as well as the rewards, said Brion Callori, senior vice president of engineering and research at FM Global. The only time a company should consider outsourcing is if there is a true economic benefit to doing so.
That includes understanding not just the distribution channel, but also the risks to the property, including natural hazard exposures. For example, the 2011 Thailand flood caused major product availability and production disruptions to several industries. Honda Automobile had to scrap 1,055 vehicles post-flooding and suffered a large disruption in its parts manufacturing. This led to a 50% reduction in auto production due to an inadequate supply of parts.
Labor practices and related issues can be just as devastating. "It's a public relations risk," said Lisa Anderson, principal at LMA Consulting. "In fact, it doesn't have to be a labor issue—just getting products from China is a risk. People are more inclined to think there's going to be a quality issue, and could think labor practice issues might exist, whether or not they actually do. It almost doesn't matter if they do."
Robertson sees labor conditions affecting outsourcing in China in other ways, as well. Although wages and the standard of living are improving, labor standards have remained stagnant. "We're not where we need to be yet in terms of working conditions," he said.
At the same time, labor is becoming more expensive. "The reason re-shoring is becoming popular is because the labor rates in China have been increasing," Anderson said. "When you add in all of the costs, like protecting intellectual property, in essence, it's becoming a wash now."
Copyright infringement is another area that Anderson believes may make China a risky proposition. She said counterfeit products are a "definite risk" that pose a costly intellectual property threat, but can also damage the company brand. "There's a quality risk," she said. "You can try to prevent [counterfeiters], but for the most part, they can easily find different materials that seem to perform similarly but don't hold up as well."
Callori said retailers at home are also affected by events overseas. When fires in garment factories in Bangladesh killed nearly 124 workers in 2012, followed by a building collapse in that same district a year later that killed 1,130 workers, the reverberations from the tragedy were felt throughout the supply chain, including by many American retailers who depended on those products for their business.
Preparing Early
How prepared are American companies for business interruption or product liability issues? Not well enough, experts say. Too often, companies focus on profitability and cash flow first, Anderson said, without understanding how a business decision can impact customer service and brand reputation. "Since the recession, companies have cut back on inventory and have adopted improvement programs such as lean manufacturing. That is good, but it means we're vulnerable to risks when things go wrong. We have to be more diligent and make sure we have plans and contingencies for when problems do occur."
Ethical issues also need to be considered. When doing business in a country that has a different set of ethical norms, should companies be expected to conform? "You can't expect U.S. standards to apply globally," Callori said. "But you have to start with a corporate vision. Senior management and executive management have to lay out what their expectations are. From a risk management standpoint, start your policy ahead of time. Hopefully, when individuals run into situations in other countries, they're going to have an understanding of what the policy is and how to apply it."
Anderson added that a company's response to cultural pressures should be addressed with complete transparency and that there is no reason to forego ethical standards in order to do business in countries such as China. While bribes, for example, may be culturally acceptable in other countries, companies can survive without making such ethical compromises.
Her advice to companies considering outsourcing to China is to come up with a communications plan first. "It's many times better to be prepared up front," she said, suggesting that businesses get public relations support from those who specialize in such situations before problems occur.
To further get ahead of any issues, Callori recommended identifying the key facilities within the supply chain and having people assess the risks in person. It is a simple process, he said, but one that does not get implemented enough. To his mind, risk managers should be developing relationships internally with supply chain managers, and insisting on direct company oversight within each facility. Managing that expectation is best done at the outset. "Third party suppliers don't necessarily want outsiders trekking through their facilities, "he said. "The people managing it have to make it an expectation early, and make it part of the contract."
Understanding the Supply Chain
Supply chain vulnerabilities need to be identified and addressed on an ongoing basis. That starts with knowing every step in your supply chain. "I would argue few companies really know their supply chain," Robertson said. "How can you tackle issues or have an awareness of or safeguards against things like bribery and corruption if you don't have that level of transparency?"
Robertson suggested that risk professionals work toward improving transparency. Companies need to build trust and foster relationships at key points along the supply chain. For large operations, it can be a formidable job—some companies he works with have 30,000 or more suppliers. "You can't engage with all of them, so you have to make top-level assessments around all of them and make adjustments around where the priorities are," he said. "What are the high-risk suppliers? Where are they based? What do I need to do to tackle issues I'll come across? It's about consistency, really."
Assessing exposures is just risk management 101. "Stick to your basics," Callori said. "Understand the big picture of what your company is trying to do." He recommended starting with an assessment of the financial exposures. "Take an accounting approach: Do we truly have an understanding of what the impact is from a financial sense of the supply chain? Do we understand, when we assess the supply chain, where the revenue is really flowing? What's the extent of the impact? What facilities are contributing to that impact?"
One of the biggest drivers of ethical issues, Callori said, is that "not everyone is at the same development level. The systems of laws and how things are enforced probably aren't the same as you would expect in your host country."
Ensuring Compliance
This begs the question of how companies can ensure that operations are being handled in a way that meets their standards. Transparency and good communication are critical, but it is also about making tough choices.
Where standards are questionable, companies should examine all options, engage the suppliers, and work with them to raise standards or move operations elsewhere. As more companies send the message that lax standards will not be tolerated, Robertson said, countries looking to attract U.S. investment will adapt in order to retain the business.
How businesses get involved can also play a key role in mitigating the risks. Robertson pointed to Bangladesh and how the garment industry reacted after the tragedies. "Some decided they wanted to pull out of Bangladesh and operate elsewhere, while others realized that an alternative was to stay and work to improve standards," he said. "That is why you now see the Bangladesh Accord and the Alliance for Bangladesh Worker Safety."
Successful companies are engaging with suppliers to create that culture of cooperation based on trust. "Good, responsible supply chain management isn't just about 'Here's our policy, comply with it,'" he said. "It's working to create an open environment where problems can be brought to attention and dealt with as a team."