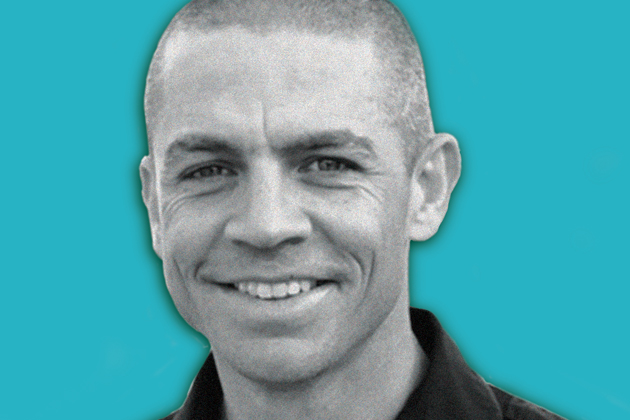 The on-air murder of two television news employees in late August was an employer's worst nightmare. A news reporter and a cameraman for CBS affiliate WDBJ-TV in Roanoke, Virginia, were shot and killed by a former employee who had been fired two years earlier. The tragedy renewed attention to the dangers of workplace violence and the need for solid, thorough contingency plans. Most important, companies need to get serious and start planning, said Jay Hart, director of the Force Training Institute. Employees should be encouraged to talk about safety actions with family and friends, especially as they take their risk awareness and reduction strategies with them wherever they go.
RM: Where do organizations fall short on workplace violence risks?Hart:
You have smart people leading organizations who know they need to do something, but you see them fall into a pattern of planning to have a plan, and they confuse that with taking action on the issue. Planning to have a plan is not a plan. They need to understand that this is a leadership issue, because it is about protecting the people in the company.
RM: How can they move past this mindset and start planning?Hart:
An organization will often bring in someone from the outside. What they come up with, though, isn't consistent with who they are as a company. So the first thing is to take a community approach and bring everybody together—you can't just tell your HR department to put something together, you need legal, HR, security and executive management to collaborate. You need a principle-based approach with safety response principles that will apply to many different what-ifs, like: see something, say something; hear something, say something; move away from danger; and contact police. Then, if something does happen, you know your options and you can make choices. With the safety principle "move away from danger," for example, if you are inside a warehouse and you see somebody come in with a knife, we want you to first move away from danger and then alert others. Principle-based approaches help answer a lot of questions as they come up in a crisis, which keeps people from freezing and helps them to act.
RM: What do companies need to be aware of when creating a plan?Hart:
Organizations should focus on workplace safety and get away from the specific scenario of an active shooter. If there is an active shooter drill, however, realize this is an emotional issue and that doing the training incorrectly will make any responses fear-based. For example, a company might have an unannounced drill where actors come into the workplace with weapons. Not only are you being insensitive to people who may have experienced a violent event, but you are scaring everyone. Plus, if there is not a response plan in place, we often have someone pulling the fire alarm, or doing something that we don't want to be our default plan.
RM: What is a top priority to have in place in case of a crisis?Hart:
A mass notification system should be in place to get the message out. The message needs to be three things: timely, simple and concise. Many companies are looking at what they already have in place, such as internal public address systems. Then, the issue comes down to whether you have one central location and someone to put out the message verbally in real time, or something pre-recorded to initiate action on a safety plan. Pre-recorded removes the need to have a person present so everyone can hopefully get out of there faster. With a recording, you don't have the flexibility to tailor the information, but you need something. We saw after a shooting at LAX [on Nov. 1, 2013] that they did not have a mass-notification system for employees. When we looked at public reaction, that was seen as one of their greatest failures.
RM: How should companies deal with a menacing employee?Hart:
They need to look at the type of structures in place to identify employees who have the potential to become violent. Most organizations and HR departments already have a pretty good understanding about this and have internal processes in place. HR and legal need to be sure there is a review system to make sure that any incidents connected to hiring and firing are recognized. If there appears to be a threat, you look at whether it's credible and if you think they may carry it out.
One of the things we have begun to recommend is mental first aid. When people are going through problems or have mental health issues, companies can bring in experts such as psychologists to discuss potential concerns.
If someone makes a comment that they are going to cause harm, this becomes an important "see something, say something" issue. Hopefully there is already a safety committee in place to look at the issue, and then they have to use their best judgment: Is this someone just blowing off steam or is the employee making credible threats? Once this is worked out, if necessary, companies can call in law enforcement to make a report and discuss their options. There is no cookie-cutter approach, but strategy must be consistent with the company's culture.
Even with the best planning, however, things can go wrong. With the situation in Virginia, they seemed to have the right processes in place—they empowered employees to report incidents, they had managers who intervened and spoke to the person and tried to give him areas to improve, which he didn't. Then they went to the next step and fired him. You have a company that appeared to do everything right and, two years later, this happens. It shows that you can do everything right and bad things still can happen.