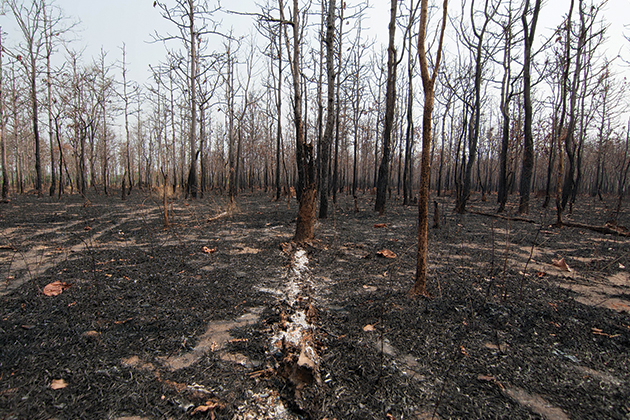 A study of wildfires in the United States over a 21-year period found that the number of blazes set by humans is much higher than previously believed.
From 1992 to 2012, 84% of all wildfires were ignited by humans, tripling the length of the average fire season and accounting for almost half of the total acreage burned, according to research by the University of Colorado at Boulder's Earth Lab and published in the journal
Proceedings of the National Academy of Sciences
.
The United States has experienced some of its largest wildfires on record over the past decade, especially in the western half of the country. The duration and intensity of future wildfire seasons is a national concern, given the potential impact on agriculture, ecosystems, recreation and other economic sectors, as well as the high cost of extinguishing blazes—the annual cost of fighting U.S. wildfires in recent years was more than $2 billion.
"Our results highlight the importance of considering where the ignitions that start wildfires come from, instead of focusing only on the fuel that carries fire or the weather that helps it spread," said Jennifer Balch, director of CU Boulder's Earth Lab. "Thanks to people, the wildfire season is almost year-round."