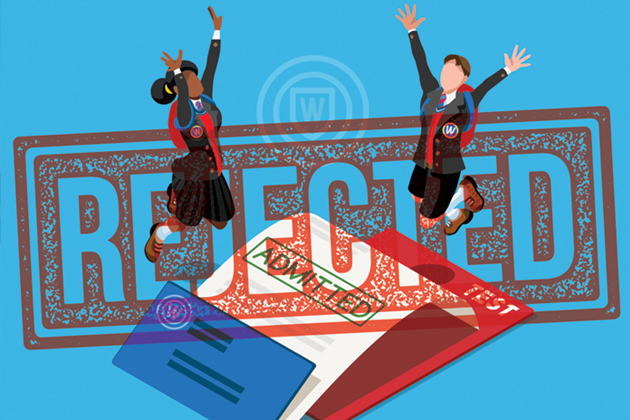 Since March, the arrests of celebrities, high-profile executives and attorneys, as well as corrupt SAT and ACT exam proctors, coaches, athletic directors and admissions consultant Rick Singer, have sent shockwaves through the nation's most prestigious universities and shone a spotlight on the relationship between wealthy parents and elite colleges. As a result, America's elite universities are at an inflection point, and what they do in response to the admissions scandal—whether they were implicated or not—will likely affect these institutions for a generation.
The challenge is that most university systems have very little in the way of compliance headcount and infrastructure. They are siloed as organizations and often unaccustomed to the need for remediating their ethics and compliance programs after a scandal. The recent admissions scandal, however, goes to the heart of what universities are supposed to be about: the students, the integrity of the admissions process and the leadership of these institutions. Do they want to truly embody the ideals and values preached in their mission statements by driving ethical culture into every corner of their universities, or are they willing to simply weather the storm and eventually return to business as usual regarding institutional ethics?
Shortly before compliance consultant Hui Chen left the U.S. Department of Justice (DOJ) Fraud Section, she helped author the document "Evaluation of Corporate Compliance Programs" to further demystify the process by which the DOJ determines whether a defendant organization had an "effective compliance program" in place at the time of a criminal offense. The publication included over a hundred sample questions DOJ attorneys may ask to understand an organization's overall ethics and compliance program and determine whether it was robust or just for appearances. The document referenced "The 10 Hallmarks of an Effective Compliance Program" as the benchmark by which the DOJ seeks to determine a given program's efficacy. It also introduced what some compliance pundits have come to refer to as the 11th hallmark: root cause analysis.
Root cause analysis is the process by which an organization rigorously examines not just what happened, but how and why it happened. Done correctly, root cause analysis should identify shortcomings in an ethics and compliance program and recognize whether the underlying controls are either missing or deficient. This will help identify the root causes that allowed a pattern of fraud and corruption to negatively affect the organization.
In the wake of the recent scandal, every affected institution should perform a root cause analysis. Certain elite colleges and universities were not implicated in the case, but that does not necessarily mean that their admissions processes are incorruptible or above reproach—all should take steps to ensure that there is a proper, defensible separation between university fundraising and admissions processes. Indeed, some organizations have sought to exclude fundraising from the scope of ethics and compliance advisory projects. Doing so undercuts the efficacy of review and reform work and the ethics and compliance program in general. Universities should assess who is involved in approving admissions and whether there are sufficient checks and balances to ensure that the institution's policies are being followed, including those related to fundraising.
When the DOJ raised the subject of root cause analysis, it was in the context of companies that were already under investigation. Many organizations have since applied root cause analysis more broadly, and with good reason. Internal investigations can expose weaknesses in the organization's control environment. Colleges and universities should treat the admissions scandal as though it impacted them directly and use it as the basis for their own root cause analysis, or to simply ask themselves this question: Are we at risk for admissions fraud? For those seeking for the answer, it is probably a resounding "yes."
Schools should be introspective and examine the admissions process from end to end, focus on admitted students who fell outside of the normal GPA and test scores by one or two downward standard deviations, and then examine what other variables were considered in approving those applications. Specifically, what notes were in the file, what emails or other communications were received advocating for a specific candidate, from whom and on what basis?
At the same time, schools should examine their policies and procedures for preserving the integrity of the admissions process and gauge whether they are sufficient in light of the most recent admissions scandal. Sometimes, processes become distorted due to a lack of oversight and effective governance. It is critical to look at fundamentals such as governance and segregation of duties surrounding admissions.
The most effective compliance programs are operationalized and embedded into the organization's control environment and culture. Compliance should be operationalized through repetition, including training and frequent, varied communication that emphasizes the institution's ethical ideals and reputation and the importance of filtering all decisions through an ethical lens. Without regular, clear messages on ethics and culture, employees are left to interpret whether they should acquiesce to pressure to admit an otherwise unqualified student.
The admissions scandal uncovered two types of fraud: standardized test cheating and bribing of coaches or athletic directors. The cheating entailed paying bribes to private exam proctors to either correct exam answers or take the exam for the student. In some instances, students were mischaracterized as having learning disabilities for which private test accommodations were required and where no one could see that the test's integrity had been compromised. Many students were admitted as a result of bribery of a college coach or an athletic director. Corrupt coaches used falsified materials like doctored images to flag candidates as student athletes. Coaches routinely advocated for their recruits with admissions officers, who then exercised considerable discretion in admitting students who may not have otherwise gained admission. Universities interested in performing root cause analysis should actively examine these issues.
At a minimum, a university performing a root cause analysis should:


Review policies and procedures that govern conduct and compliance in general and all those related to admissions, athletic recruiting, and limitations or prohibitions for receiving gifts.


Identify the various ways that athletic directors and coaches communicate with admissions officers, how those communications are documented, and the admissions status of applicants who were the subject of those communications.


Examine the various communications from university officials or donors to admissions officers regarding individual students, how those communications are documented, and the admissions status for each of these students.


Perform a walkthrough of the admissions process, including formal and informal communications on behalf of individual applicants, and determine if there is a governance mechanism by which all applicants recommended for admission are reviewed by independent committee members or individuals.


Apply the lessons learned to the ethics and compliance program, code of conduct, compliance training curriculum, athletic recruiting guidelines and, of course, admissions policies and procedures.


Commit to an ongoing dialogue on academic and business ethics and create or improve existing mechanisms for ongoing monitoring.


Many universities have sought to position themselves as thought leaders for ethical business practices and social consciousness. A true measure of character is not how organizational leaders behave when everything is going well, but how they conduct themselves in times of crisis. What these universities do next will show the measure of their character.