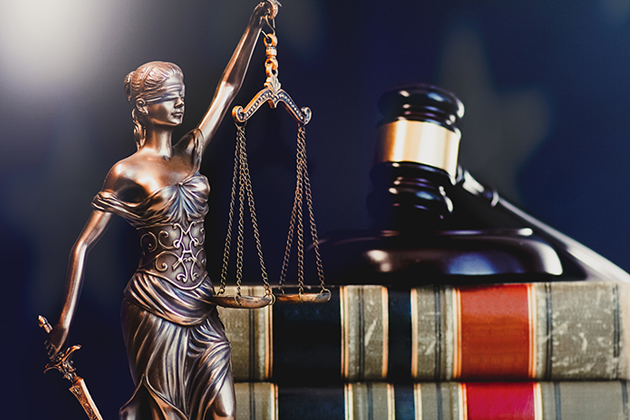 Many tort claims stem from a violation of statutes or ordinances. The violation of these statutes often results in related police investigations and criminal charges, including traffic tickets. Criminal charges can impact the amount of time in which an injured plaintiff may file suit, and a plea in a criminal action can impact the defenses available in a related tort claim. Understanding how these charges and citations can affect claims against individuals or businesses is imperative for proper claims handling and resolution.
Tolling of Statutes of Limitations
Statutes of limitations for tort claims are common in all states. Many states do not alter their applicable statutes of limitations because of criminal charges, but several states toll the applicable statute of limitations for torts when there is also a pending criminal charge. For example, in Georgia, the statute of limitations can be tolled for up to six years while a criminal charge is resolved. Similar statutes are found in New York (which adds an additional year after the termination of the criminal action to commence a civil action), Pennsylvania (which tolls the period of limitation while a prosecution against the accused for the same conduct is pending); and Virginia (which tolls the period within which a civil action may be brought if a criminal prosecution arising out of the same facts commences). Other states, like California, toll the statutes of limitation by operation of common law.
Generally, tolling of a statute of limitations affects cases where the named defendant is also subject to criminal prosecution. For example, if a company's employee causes a motor vehicle accident while performing their job duties, both the employee and the company can potentially be sued for negligence. If the employee is cited as a result of the accident, the statute of limitations will not start to run until the citation is resolved (i.e., the fine is paid, or a judgment is rendered by the criminal court). In Georgia, the basic statute of limitations for a bodily injury claim is two years, but the limitation period would not even start until the citation was resolved (with an upper limit of six additional years, as discussed above).
Some states expand the tolling rule to include any tort claims arising from a related criminal action, regardless of whether the civil defendant was also the criminal defendant. For instance, in Georgia and Virginia, the tolling applies to premises liability cases involving violent crimes, where the at-fault party is often not a named party in the civil action. Those cases typically arise on commercial properties such as hotels, businesses or apartment complexes. Often, a plaintiff will choose to sue the property owner and/or management company responsible for the property, but will not include the criminal in the civil suit (in an effort to avoid encouraging a jury to blame the person who committed the crime rather than the owner and/or manger, who presumably has deeper pockets than the criminal). In those cases, the property owner or manager, who will likely be a named defendant in the civil action, must monitor the related criminal case until the charges against the at-fault party are resolved, because that is when the statute of limitations on the civil claims will begin to run.
Further, proceedings in criminal cases stemming from violent crimes may take years to resolve, thereby adding considerable time in which a plaintiff may file a negligence claim. Variations in the tolling statutes across jurisdictions mean that companies must be mindful of laws extending the time for plaintiffs to file suit, and stay diligent with regard to file retention and investigation of all incidents involving a criminal act by an employee or on a company's premises.
Pleas in Criminal Actions Affect Available Defenses
Additionally, pleas made in criminal proceedings can impact the defenses available in related civil cases. In most states, a not-guilty plea is inadmissible as evidence in a subsequent civil action. However, if a party pleads guilty to an offense, the guilty plea is generally admissible in the civil action as a judicial admission. This situation is particularly prevalent in traffic accident cases. An accident can occur with negligence by multiple drivers but result in only one citation. If the cited driver pays the citation in lieu of attending court (which is effectively the same as a guilty plea), the quick resolution of the citation may adversely impact the driver's ability to assert certain defenses in a subsequent tort case.
As a result, when there are both criminal charges and a potential tort claim arising from the same incident, the at-fault party should refrain from pleading guilty in the criminal case whenever possible, in order to preserve any liability defenses in the civil case. An at-fault party may also attempt to negotiate a lesser plea, and pleas of "no contest" or nolo contendere may also be an option, but consultation with local counsel should be consulted regarding the admissibility of such criminal pleas in later tort actions.
Leveraging Reports to Investigate Claims
Of course, there is a silver lining. Criminal charges typically result in criminal investigations, which can prove helpful in the early stages of evaluating a civil claim. Police reports, serious injury response team reports, police cruiser video, body-cam video, 911 recordings, OSHA investigative reports and other governmental investigations are all subject to the Freedom of Information Act (federal) and the Open Records statutes (state). Although a large part of the investigation of a civil claim is often unattainable until a lawsuit is filed (when the discovery powers of the court become available), the evidence created by governmental investigations may be obtained pre-suit merely by requesting it from the appropriate agency.
While criminal charges related to a civil tort claim can be disruptive, the resulting criminal investigations complete a great deal of the work that would otherwise be done in the civil investigation, thereby generating considerable cost savings and potentially providing the evidence necessary to accurately evaluate liability issues at an early stage.