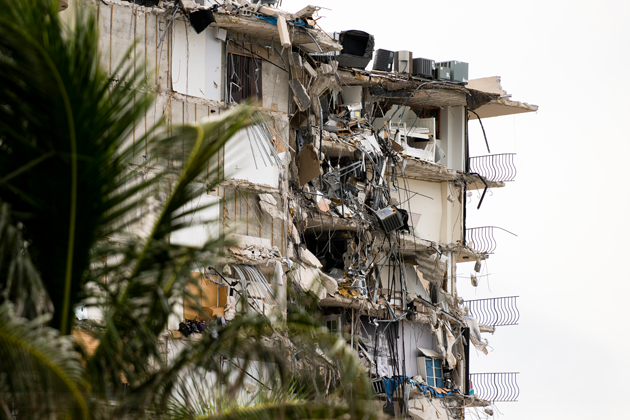 On June 24, 2021, Champlain Towers South, a beachfront condominium in Surfside, Florida, collapsed, killing 98 people and injuring 11. Less than one year later, a $1 billion settlement, consisting largely of a comprehensive insurance recovery, has already been achieved for the victims, their survivors, and the unit owners left without their homes, and was approved by the judge overseeing the consolidated litigation on June 23, 2022. Most would consider this a swift resolution for any significant insurance recovery, but that is especially true for a highly publicized tragedy of this scale.

This tragedy, and the insurance recovery following it, provide instructive lessons for risk managers, property owners and others:

1. Get all the potential defendants on notice. This may require a letter from the policyholder. Such a letter may include requests that a potential defendant implement a litigation hold on documents and that a potential defendant place its liability insurance on notice. The letter might also invite discussion on early settlement without court action, or present an opportunity for information sharing. Notice also may be accomplished through summons and complaint. Finally, publicity may place a potential defendant on notice, although that avenue cannot be relied upon alone. For example, early in the process involving Champlain Towers South, some potential tortfeasors were readily and publicly identified, but numerous others were brought in later and involved with the final settlement.
2. Get all the potential defendants' insurers on notice. As with the Surfside settlement, insurance is the most likely source of recovery. A potential defendant should alert its own insurance company when it receives notice of the potential claim against it. But that may not always occur—particularly if a potential defendant is no longer in business. As a claimant, you may place a potential defendants' insurance company on notice, most simply through written correspondence to that insurance company. Identifying a potential defendant's insurance company may be difficult prior to litigation, but such information can sometimes be found in contracts, lending information, or even public records.
3. Engage experts necessary to understand the case. Many large-scale losses with multiple claimants tend to involve property. Others might involve complex financial matters. Cause of loss determinations are necessary for bringing a claim, especially when litigation is required. Identifying the right expert, be it an engineer or a forensic accountant, is needed to determine the likely cause of loss. Engage consulting experts early. Determinations regarding cause of loss assist in identifying potential defendants.
4. Commence any mandatory claims procedures against the potentially responsible government agencies. Because of sovereign immunity, government agencies often require an administrative claim procedure to be completed before initiating litigation. Sometimes those procedures result in an early settlement opportunity with a government agency; other times they are simply a pre-requisite to litigation. Some governments have very short time periods to file a notice of claim, and the level of detail required in such notice may vary.

5. Preserve evidence. At Surfside, numerous engineers and investigators were able to inspect the accident site before it was fully demolished and cleared. After demolition, materials from the site were stored in warehouses for further inspection. It may be difficult to leave damaged property in place following a loss. However, due process warrants that reasonable efforts be made to afford involved parties the opportunity to inspect. Early destruction of damaged property can result in issues of spoliation in litigation, or may lead to adverse decisions against a claimant.

6. Identify one forum where all the players can be brought together. Achieving a comprehensive settlement is likelier when all, or nearly all, claimants and potential defendants are together, before a single judge or mediator. This also assists with recovery through litigation where settlement is not achieved.

7. Do a cost-benefit analysis to determine whether to pursue litigation. If you decide that the answer is yes, consider that a litigation process that lets all potential claimants participate improves the likelihood of a comprehensive settlement. Indeed, no comprehensive settlement will be possible without a court order. Litigation permits the claimants to be involved and will more likely result in a resolution acceptable to a large number of claimants, if not all. To ensure that other potentially responsible parties can be added to the lawsuit if they are identified in the future, make use of Doe pleading conventions whenever possible. If, however, you decide that the answer is no, consider mediation as an alternative.

8. Manage publicity. Publicity can be a friend or a foe. Some insurance policies provide coverage for professional crisis management assistance, which can be helpful when a loss has attracted publicity and poses a reputational risk.

9. Be prepared to litigate to the end, but seek early opportunities to communicate about a settlement. If you are litigating, it must be a long-term commitment even if an early settlement opportunity is preferred and possible. A claimant in litigation must be prepared to go to trial and beyond, which can be expensive and time consuming. But settlements occur more frequently than trials, and early settlement opportunities often arise over the life of litigation. Seek them out.

10. Settlement with some does not always mean settlement with all. Even a comprehensive recovery may not involve all defendants, and defendants may seek recovery from other parties not involved in the initial resolution. For example, outside the $1 billion Surfside settlement, the condominium association is still pursuing claims against other potential defendants, including the insurance broker alleged to have told the association that a $30 million property policy was sufficient coverage.