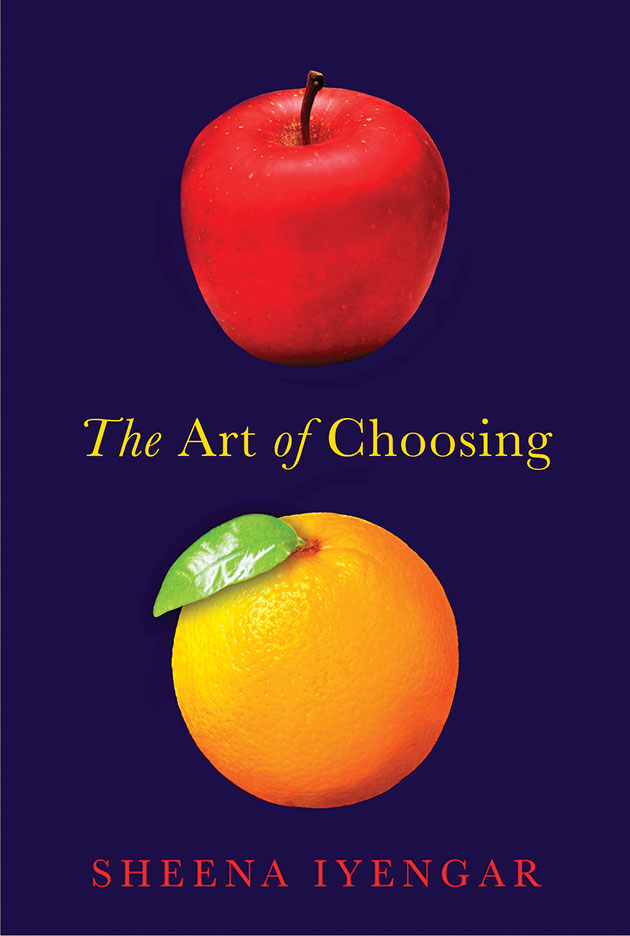 We all know that the decisions we make in life ultimately shape who we are and what we become. But rarely has there been a book that delves into each and every choice we make quite like
The Art of Choosing
. Author Sheena Iyengar relies on a lifetime immersed in the field of psychology to thoroughly and successfully explore the science behind the way the brain-both consciously and subconsciously-explores options in life.
Iyengar, a professor at Columbia Business School and the university's department of psychology, details numerous influences on our choices-one of the most important being culture. Did you know that choice is valued much more highly in the United States than it is in Japan? In one of the many studies Iyengar cites (most of which are her own), she finds that the Japanese "often wanted someone else to decide, for example, what they ate, what they wore, when they woke up in the morning, or what they did at their job. Comparing responses between the two, Americans desired personal choice in four times as many domains of life as did the Japanese." She also focuses on environment, politics, economy, religion and history as other factors that contribute heavily to an individual's choices. In addition, Iyengar explores the theory of too much choice, citing another experiment to prove her findings that having too many options to choose from is, in most cases, a bad thing.
Though I do not often read psychology books, I found this one revealing of myself on a level no other book has reached. I do not think it would be too far off to say that this work could, in some respects, be considered a self-help book.
Iyengar proves to the reader, in a completely unassuming fashion, that she is extremely intelligent and capable of making others "see" the impact of the choices they make-which is even more compelling considering that Iyengar is legally blind.
The Art of Choosing
really makes one think, which is what any good book should do.