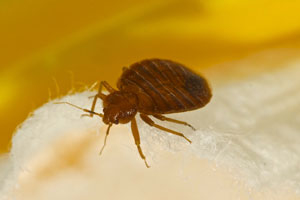 It seems bed bugs are here to stay. Infestations have given rise to allegations claiming bodily injury, property damage and mental anguish. Additionally, hotels and corporations that have had to deal with the bed bug epidemic have also confronted lost revenue and reputational damage.
With that in mind, multiple insurers now offer specialized coverage to protect companies and individuals from losses due to these problematic pests. In June, two of the largest insurers announced that they were rolling out bed bug insurance coverage.
Aon Risk Solutions teamed with Global Excess Partners, a Manhattan-based commercial property insurance company, and Terminix, the largest pest control company in the world, to offer the first bed bug-specific insurance policy for hotels, landlords and corporations.
Willis North America launched its own bed bug policy just a few days later, which it has termed Bed Bug Infestation Recovery Insurance. Both services cover the cost of decontamination and rehabilitation, lost revenue due to infestation and risk control training.
Given that infestation is a risk that is usually not covered in traditional property and casualty insurance policies, we are likely to see more insurers jump on the bed bug bandwagon.