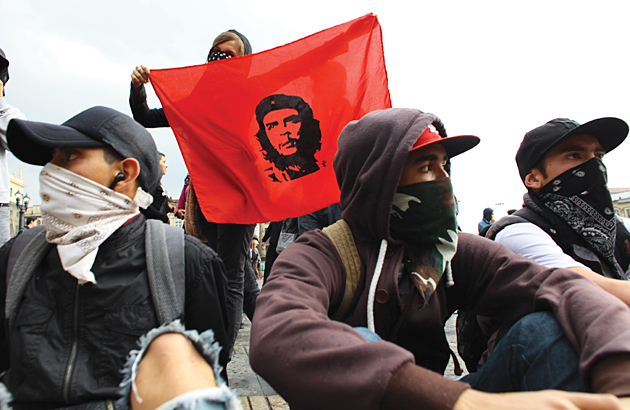 Colombia's powerful guerrillas, paramilitary groups and wealthy drug lords "have made the country a sanctuary for homegrown terrorist groups that carry out bombings, extortion, kidnapping and assassination," according to the Council on Foreign Relations. And the risk of terrorism is growing.
Exclusive Analysis, Ltd., an intelligence company that forecasts potential risks to global businesses, issued a report citing rising terrorism risks in Colombia—especially for the oil and mining industries—stemming from continued fighting between Colombia's government, the Revolutionary Armed Forces of Colombia (FARC) guerrillas and the National Liberation Army (ELN). Attacks on oil pipelines more than quadrupled to 88 in the first seven months of 2012, according to government statistics.
There have been recent talks aimed at ending 50 years of fighting between FARC guerrillas and Colombian forces, but hopes should remain grounded since this is just one of many attempts at reconciliation since the 1980s, with the last earnest attempt coming in 2002. "It will be a long and difficult negotiation between the FARC and the government that will last into 2014," said Carlos Caicedo, director of Latin America forecasting for Exclusive Analysis.
Further complicating the peace process is the fact that despite their desire to be included, ELN rebels have not been invited to be part of the negotiations with the Colombian government. Caicedo fears that this will encourage more violence. "The ELN are likely to increase their attacks against commercial assets to show the government that it is still a force to be reckoned with," he said.
Although the ELN is estimated to be about a quarter of the size of FARC, it has been particularly active this year. The group has carried out more than 150 attacks in 2012, including a February kidnapping of 11 oil pipeline contractors and a July gold mine occupation in which ELN members forced the workers to leave the site before blowing up the mine's electricity plant. n