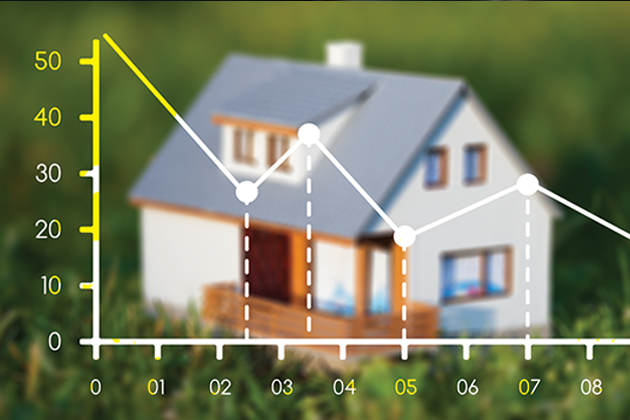 After almost three consecutive years of premium increases in most ­primary market segments, rates are likely to trend flat in 2015. Fewer catastrophes and a strengthening economy have created a ­stable environment for property/casualty insurers, keeping prices for most lines of ­insurance low to flat, even for coastal properties, according to experts.
Fitch Ratings maintained its stable ­rating outlook for both the commercial and personal lines sectors of the U.S. property/casualty insurance industry in 2015. It noted that the recent hardening phase of the market underwriting cycle "has peaked as abundant underwriting capacity and heightened competition are promoting a shift toward flat-to-declining insurance premium rate changes." Fitch said the commercial lines segment was under greater pressure as prices leveled in most segments and are declining in property lines.
"We are on the cusp of a soft market," MarketScout CEO Richard Kerr wrote in the company's January Market Barometer. "Throughout 2014, the composite P/C rate slowly drifted towards renewing as expiring and, in December, we finally hit that mark. Historically, the move to softer rates is in line with prior market cycles."
He pointed out that the previous soft market, which ended in August 2011, lasted six-and-a-half years. "In November 2011, we entered another market cycle of increasing premium rates. The rate increases were not as dramatic in prior cycles; they were steady and sensible," Kerr said. "After 37 months, the rate increases appear to be over. The next soft market will start as soon as a composite rate decrease is measured. We expect the beginning of the next soft market cycle to be in early 2015."
Other analysts have echoed this sentiment. In its 2015 London insurance market outlook, PricewaterhouseCoopers reported that the combination of low interest rates, limited growth in the traditional insurance markets, declining margins, entry of insurance-linked securities and soft market conditions has caused property reinsurers to work harder than ever to attract new business. Significant softening is anticipated across most classes in 2015, particularly property reinsurance and energy, both direct and reinsurance, where PwC's market view anticipates rate reductions of more than 10% across most lines.
A Stable Rate Environment
Robert Hartwig, economist and president of the Insurance Information Institute, described the current rate environment as stable, implying "relatively little variation in rates, although there is downward pressure on the reinsurance side."
As for buyers, "Most commercial risks that are negotiating their insurance for 2015 are looking at relatively modest increases because of this stable environment," Hartwig said. This is because there has been no "extraordinary catastrophe activity pushing up property insurance costs in much of the country, it's been mostly quiet on the hurricane front, it was a quieter year for tornadoes and even relatively quiet for wildfires, despite the drought. When you combine that with lower property catastrophe reinsurance costs, that creates a pretty stable property insurance environment," he said.
The improving economy is also having a positive effect. "I think that 2015 will probably be the best year the P/C insurance industry has had in terms of exposure growth [an increase in the number and/or value of insurable interests] in quite some time," Hartwig predicted. The automotive industry, for example, has seen increased sales and the construction sector is experiencing growth in both commercial and personal building—all of which benefits the insurance industry, "which will realize stronger growth in 2015 based on a stronger economic tailwind," he said.
New coverages like cyber are growing rapidly right now, Hartwig said, which will generate positive returns for insurers as more buyers purchase the coverage and more carriers roll it out. "There will probably be hundreds of millions of dollars of additional premium generated in 2015 because of the rapid growth rate of this particular line of coverage," he said.
"There is greater demand and greater supply and, when you combine those, while we are working from a relatively small base, there are increases of 50% and 60% annually in terms of premiums written. That should put premiums in the $2.5 billion range for 2015. This is a growth area—the biggest growth area for insurers." As a result, Hartwig noted, new carriers are entering the cyber market: "There are probably 50 carriers with a cyber product on the market and I expect another 25 by the end of 2015."
Overall, he said, insurers should see exposure growth in almost every line they write in 2015, and agents, brokers and buyers will all benefit.
Widespread economic health is also promising for the industry. Nearly 3% economic growth "bodes well for commercial lines and personal lines," Hartwig said, noting that the addition of 3 million jobs in 2014, announced in January, is very good news for workers compensation insurers. "It indicates that the economy continues to strengthen and other lines will benefit as well," he explained.
While one of the most expensive lines in previous years, workers compensation has also seen improvement. "In 2011 and 2012, workers compensation was seeing some of the largest increases," Hartwig said. "Those are now very modest, because the combined ratio has dropped from about 115 in 2011 to about 96 in 2014 for private carriers, which means less rate pressure there as well."
In place of workers compensation and coastal properties, directors and officers coverage is now taking the lead for greatest rising costs, partly driven by issues such as cybersecurity and lawsuits against boards of directors and management, particularly in certain industries. "Financial services and retail come to mind," Hartwig said. "While it might be too soon to tell, in the wake of the Sony breach, risks in the entertainment industry might also come under pressure."
Taking Advantage of a Softening Market
Insurance buyers are already starting to see pricing shifts and other benefits of the softening market. Guy Carpenter noted that market conditions meant tailoring coverage solutions to clients' needs at Jan. 1 renewals. Buyers often opted for non-modeled lines and expansion of their terrorism coverage, for example.
Carolyn Snow, director of risk management for Humana Inc. and 2014 RIMS president, noted the positive impact on the overall property market from a lack of major storms in 2014. "We have negotiated our auto, property, cyber and excess liability coverage, and the terms and conditions in the market were all very favorable," she said. "We were able to get reductions in each area as well as coverage improvement considerations." For workers compensation, which has traditionally been high, "we take a large deductible and closely monitor the claims," she added.
But even in a favorable environment, price is not the only factor influencing insurance-buying decisions. While insurance buyers enjoy low premiums, market stability may actually be more important. "It's a bit of a myth that buyers are always looking for large-scale declines in their renewals," Hartwig said. "They know that rates that plummet will eventually go back up. If you speak to buyers of corporations, what they seek is stability and, in fact, that is what they have in the marketplace today."