Electric Cars Required to Make Some Noise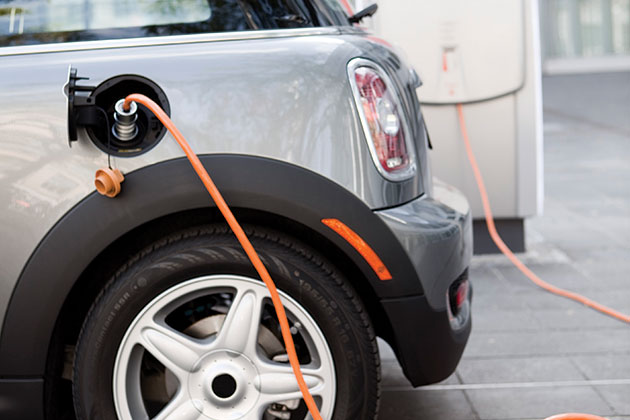 The U.S National Highway Traffic Safety Administration (NHTSA) announced a new rule in November that would require auto manufacturers to add sound-emitting equipment to electric and hybrid vehicles in order to prevent pedestrian injuries. The rule, which will go into effect in September 2019, requires these quiet-running vehicles to make audible noise when traveling at speeds of up to 18.6 miles per hour (at higher speeds, tire and wind noise provide enough warning). The mandate will cost manufacturers an estimated $39 million annually since they will need to install external waterproof speakers to the vehicles, but the NHTSA estimates that it will prevent 2,400 injuries a year by 2020, saving up to $320 million in injury costs. "This is a common-sense tool to help pedestrians—especially folks who are blind or have low vision—make their way safely," said NHTSA Administrator Dr. Mark Rosekind. "With pedestrian fatalities on the rise, it is vitally important we take every action to protect the most vulnerable road users."
Any Way the Wind Blows
In November, Microsoft announced its largest wind energy purchases to date, signing two agreements for a total of 237 megawatts of power, which will produce enough power on an annual basis to run its Cheyenne, Wyoming, data center and even allow the surrounding community to use the data center's backup generators as a secondary resource for the entire grid. The deals included the acquisition of 178 megawatts from the Bloom Wind Project in Kansas through Allianz Risk Transfer and another 59 megawatts from Happy Jack and Sliver Sage wind farms in Wyoming. The Allianz agreement was particularly unique because it used a risk transfer mechanism that was designed to allow Microsoft to hedge against the volatility of wind power production in exchange for a fixed payment structure.
Wells Fargo Scandal Spreads to Insurance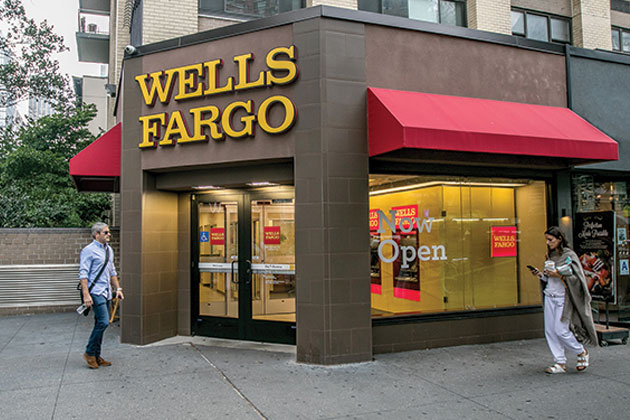 On the heels of its $185 million settlement last year for fraudulently opening millions of unauthorized bank and credit card accounts, Wells Fargo was also accused of signing customers up for low-cost Prudential life insurance policies without their permission and, in some cases, arranging for premiums to be withdrawn from customer accounts. The allegation was brought to light by three former Prudential employees who filed a whistleblower complaint with the SEC claiming they were fired in retaliation for bringing the matter to the company's attention. Prudential has denied that the employees' terminations had anything to do with the Wells Fargo case and has suspended the distribution of the policies in question pending an investigation.
Merck Wins Record Patent Infringement Case
A federal jury in Delaware awarded pharmaceutical giant Merck & Co. $2.54 billion in royalties after it determined that Gilead Science Inc. had violated Merck patents when creating the popular hepatitis C drugs Harvoni and Sovaldi. The patent infringement award was the largest in U.S. history, representing 10% of the $25.4 billion in combined sales of the drugs, which reportedly account for more than half of Gilead's total revenue. In addition, since the infringement was found to be willful, the judge could increase the damages by as much as three times the amount set by the jury. Merck acquired the patents in question when it bought the original patent holder, Idenix Pharmaceuticals, for $3.9 billion in 2014.
Reporting the Costs of Climate Change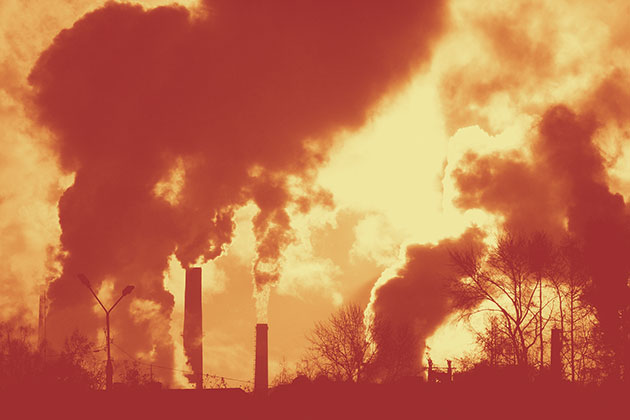 According to a report by the Task Force on Climate-Related Financial Disclosures (TCFD), companies should publish an assessment of the losses they could face as a result of climate change as part of their financial statements. Established by the Switzerland-based Financial Stability Board and made up of finance and insurance representatives from around the world, the TCFD said that greenhouse gas emissions pose a serious risk to the global economy and proposed voluntary financial disclosure recommendations for companies to keep investors better informed. "Without effective disclosure of these risks, the financial impacts of climate change may not be correctly priced—and as the costs eventually become clearer, the potential for rapid adjustments could have destabilizing effects on markets," Michael Bloomberg, TCFD chair and former New York City mayor, said in a statement. Citing the importance of having greater transparency about climate-related risks and opportunities, TCFD member Swiss Re became one of the first companies to adopt the recommendations.
Ensuring Safer Seafood
In response to the increasing prevalence of seafood fraud—a report from marine advocacy group Oceana found that one in five samples of seafood tested worldwide was mislabeled—the National Oceanic and Atmospheric Administration (NOAA) issued a final rule requiring that certain seafood species must be tracked from their point of origin before they can be imported into the United States. The Seafood Import Monitoring Program establishes permitting, data reporting and recordkeeping requirements for species that have been identified as being particularly vulnerable to illegal fishing and seafood fraud, including cod, crab, mahi mahi, red snapper, shark, swordfish and tuna. Companies have until 2018 to comply with the requirements.