Massive Typhoon Strikes Japan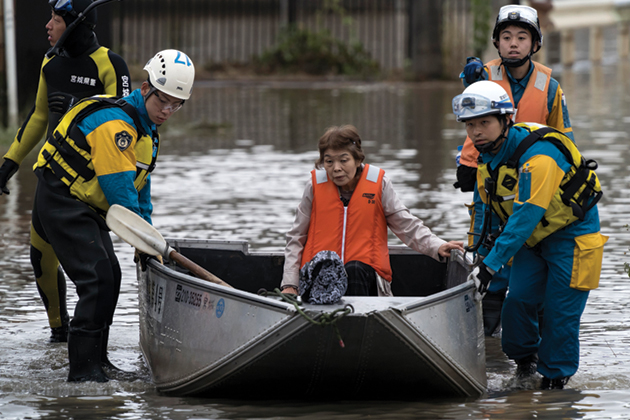 In October, Japan suffered widespread destruction from Typhoon Hagibis, the most powerful storm to strike the nation in 60 years. As of October 15, the storm had left 72 people dead, with 12 still missing and more than 200 injured. Early damage estimates indicated that insured losses could exceed $9 billion. Many areas experienced record rainfall—the town of Hakone saw 37.1 inches of rain in 24 hours, while other areas received 40% of their annual rainfall in two days. The heavy rains caused more than 140 landslides as levees breached and rivers overflowed. More than 110,000 rescue workers were mobilized in the storm's aftermath to assist with search and rescue efforts. Hagibis came on the heels of Typhoon Faxai, which struck the eastern part of Japan one month earlier. RMS estimated insured losses from property damage and business interruption from Faxai to be in the $5 billion to $9 billion range. Due in part to warming seas, researchers have predicted that Japan will see more frequent and stronger typhoons in the future. Models by Karen Clark & Company indicate that future Japanese typhoons will cause more than $15 billion in insured losses at least once every 20 years on average.
MGM Resorts Settles with Las Vegas Shooting Victims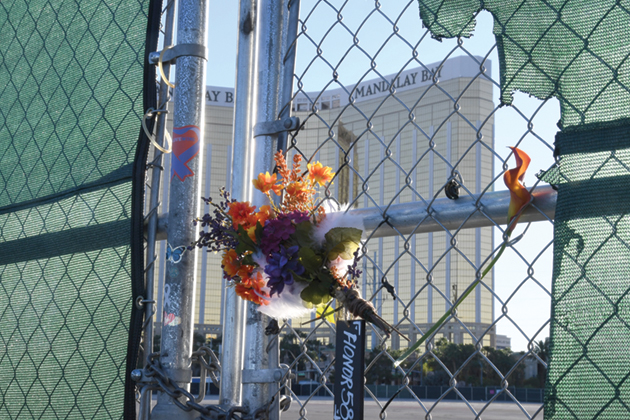 Lawyers for victims of the 2017 Las Vegas shooting—which left 58 people dead and hundreds wounded—have reached a settlement with MGM Resorts International for at least $735 million. Depending on the number of people who opt into the settlement, the total could reach $800 million, and according to the claim administrator, it will be the third-largest victim compensation fund in U.S. history. Victims claimed that MGM did nothing to prevent shooter Stephen Paddock from bringing 23 rifles and one handgun into a hotel room at the Mandalay Bay hotel, from which he opened fire on a country music festival below. In 2018, MGM preemptively sued over 1,000 victims who were planning or had already filed suits against the hotelier, seeking a legal ruling that it was not liable for the shooting. But it appears that the announced settlement will stop those proceedings. "Prolonged litigation around these matters is in no one's best interest," said Jim Murren, MGM Resorts chairman and CEO. "It is our sincere hope that this agreement means that scenario will be avoided." MGM reportedly has about $751 million in insurance coverage that will cover all or most of the settlement cost.
UK Travel Company Thomas Cook Collapses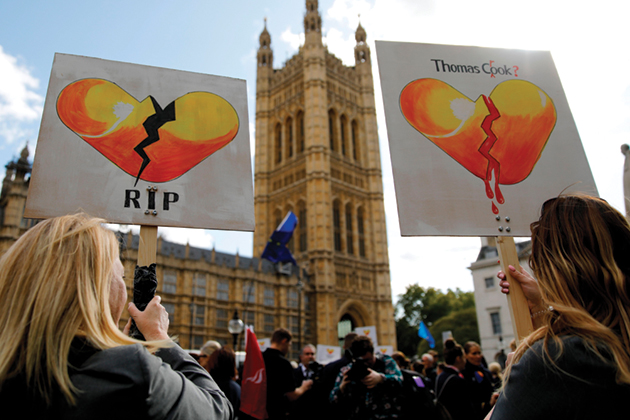 Thomas Cook, the world's oldest travel company, collapsed in September, partially due to its reluctance to adapt quickly to online travel booking and consumer concerns that Brexit could affect travel. As debt mounted, lenders stopped funding the company and the U.K. government turned down a bailout, with U.K. business secretary Andrea Leadsom calling it "a waste of taxpayers' money to be throwing good money after bad." The company shuttered all of its locations and more than 200,000 employees lost their jobs. The collapse also now threatens many businesses in the global hospitality industry, since a number of hotels and resorts depended on Thomas Cook for millions of bookings. The cancellations reportedly left 600,000 customers stranded, and Reuters called the effort to get passengers home "the biggest ever peacetime repatriation," with multiple airlines providing planes to replace grounded flights. British passengers may get refunds through a travel insurance program called the Air Travel Organiser's License, and according to the
New York Times
, more than 100,000 people have filed claims, making it the largest U.K. travel refund program ever.
Thailand, Indonesia Explore Moving Capital Cities
In an effort to reduce rampant congestion and overcrowding, Prime Minister Prayut Chan-o-cha suggested in September that he was considering moving Thailand's capital city from Bangkok to a currently undetermined location. The Bangkok metropolitan region is home to more than 14 million people and some 10 million vehicles. One month earlier, Indonesia announced similar plans to move its capital from Jakarta to an as-yet-unnamed city that will be built in the province of East Kalimantan on the island of Borneo. The Jakarta metropolitan area has a population of more than 30 million and its residents face not only overcrowding and congestion, but also some of the worst air pollution in the world. Of additional concern is that Jakarta is sinking by as much as seven inches per year because of the ongoing depletion of underground aquifers. Coupled with rising sea levels exacerbated by climate change, this has made the city more vulnerable to flooding and other natural disasters. The relocation project would move the capital closer to the geographic center of the country and is expected to cost around $33 billion. Construction will begin in 2021 and the government plans to start moving by 2024.
StarKist on the Hook For $100 Million Antitrust Fine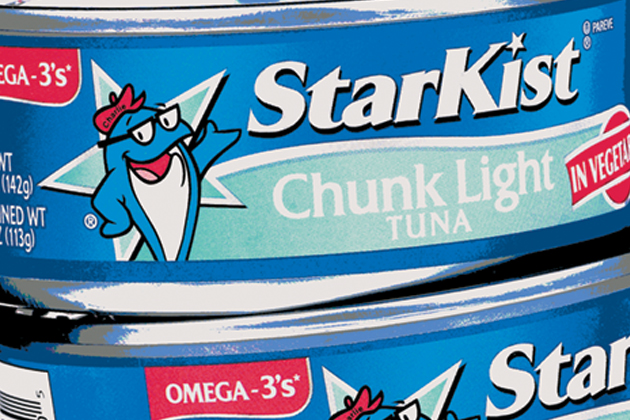 Packaged tuna producer StarKist was recently ordered to pay a $100 million criminal fine for conspiring to fix the prices of canned tuna sold in the United States. From 2011 to 2013, StarKist colluded with competitors Bumble Bee and Chicken of the Sea to inflate canned tuna prices. The companies have been combatting a declining consumer market for packaged seafood—per-capita consumption of canned tuna dropped 42% in the three decades ending in 2016, according to the U.S. Department of Agriculture. The scheme unraveled after Chicken of the Sea alerted authorities, avoiding criminal prosecution in exchange for blowing the whistle. Bumble Bee pleaded guilty in 2017 and was fined $25 million, while market leader StarKist was ordered to pay the statutory maximum fine for an antitrust violation and sentenced to 13 months of probation. The companies still face a number of civil lawsuits from wholesalers, food service companies, retailers and other customers.