Brushfires Rage in Australia
Massive brushfires that have been burning since September continued to spread throughout Australia in the new year. The fires have been exacerbated by record-breaking heat and drought conditions in the country that many experts believe are due to the ongoing effects of climate change. As of January 8, the fires had killed at least 25 people, destroyed 2,500 buildings and burned more than 26 million acres—an area roughly the size of Iceland. Economic costs have been estimated to exceed AUS$2 billion ($1.4 billion), while the Insurance Council of Australia has received some 9,000 insurance claims totaling AUS$700 million ($480 million). Both figures were expected to increase as the fires continued to spread. University of Sydney scientists also estimated that more than one billion animals have been killed in the fires, including 800 million in New South Wales alone, where some 12 million acres have burned. Strong enough to create fire-generated thunderstorms and tornadoes, the intensity and scope of the fires prompted the Australian government in January to take the unprecedented step of deploying the military to help with evacuation and firefighting efforts.
U-Haul Implements ­Nicotine-User Hiring Ban
Starting February 1, moving and storage rental company U-Haul will no longer hire employees that use nicotine. The ban will take effect in the 21 states that allow such a policy to be implemented (29 states and the District of Columbia have "smoker protection laws" that do not allow companies to discriminate against employees for using tobacco products). Employees that were hired before the new policy took effect were not affected, however U-Haul does offer nicotine cessation assistance as part of its employee wellness program. "We are deeply invested in the well-being of our team members," U-Haul Chief of Staff Jessica Lopez said in a statement. "Nicotine products are addictive and pose a variety of serious health risks." U-Haul has more than 30,000 employees across the United States and Canada.
More Than 60 Killed in Jakarta Floods
Torrential New Year's Day rains in the Indonesian capital of Jakarta led to flooding and landslides that killed at least 66 people, displaced tens of thousands, and damaged more than 2,000 homes. It was the deadliest flooding in the region since a 2007 deluge killed 80 people over a 10-day period. As the floodwaters subsided, government authorities and health care workers sprayed the capital with disinfectant in an effort to prevent the spread of dengue, leptospirosis and other waterborne diseases. Home to 30 million people, the Jakarta metro area is especially prone to flooding because it was built on swampland and is now sinking. Coupled with rising sea levels and overcrowded conditions, this has prompted the Indonesian government to make plans to move its capital to the island of Borneo over the next decade.
Terrorism Risk Insurance Act Reauthorized
As part of a broader spending bill, President Trump reauthorized the Terrorism Risk Insurance Act (TRIA) on December 20. The federal terrorism insurance backstop law was set to expire at the end of 2019, but the new reauthorization extends it until the end of 2027. The legislation remains largely unchanged from its previous version, with some minor exceptions. These include requirements for ongoing reports about terrorism risk insurance market conditions and a study and report on cyber terrorism vulnerabilities, costs and insurance coverage options. "TRIA's reauthorization is a major win for businesses with operations in the United States and the overall economy," said RIMS External Affairs Committee Chair John Burkholder. "TRIA will allow our businesses to recover from an act of terrorism faster, to get people back to work and demonstrate the true resiliency of our economy."
German Museum Robbed in €1 Billion Jewel Heist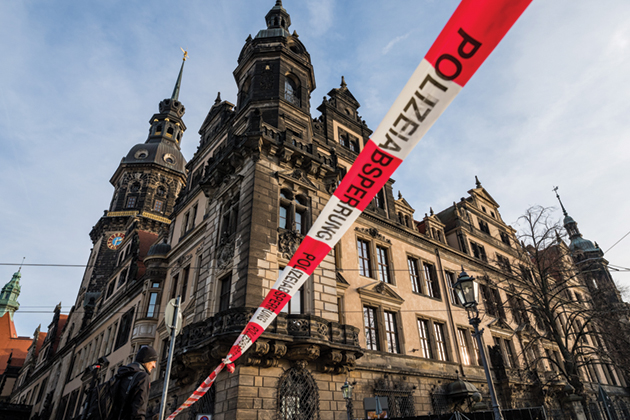 Thieves broke into the Green Vault museum in Germany's Dresden Castle in late November and stole 100 pieces of priceless royal jewelry from a collection that once belonged to 18th-century Saxon ruler Augustus II the Strong. The stolen items include the 49-carat Dresden White Diamond, a 648-carat sapphire gifted by Russian czar Peter the Great, and diamond-encrusted brooches, necklaces and swords, all reported to be worth a total of more than €1 billion, making it the largest museum heist in history. However, given the items' historical significance, museum experts said that they were likely impossible to sell unless they were first broken down. Days after the Dresden heist, thieves also stole medals and jewelry from Berlin's Stasi Museum in a likely-unrelated heist. In response, Germany's culture minister Monika Gruetters called for a national conference on museum security. "We need to look at how museums can protect their objects from such brutal activities while still being accessible to the public in the normal way," she told the Agence France-Presse.
FDA Bans Flavored E-Cigarettes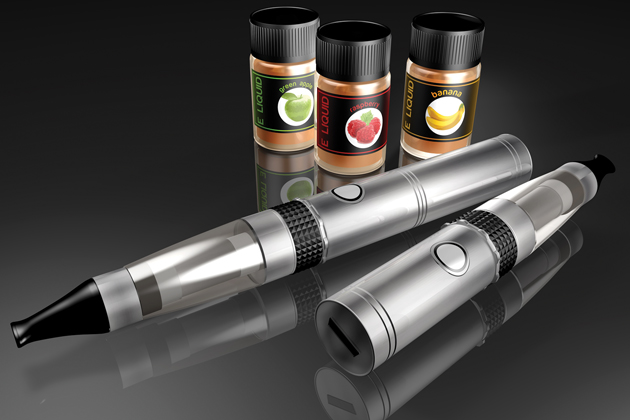 In January, the U.S. Food and Drug Administration (FDA) issued a policy banning fruit- and mint-flavored e-cigarette and vaping products, citing their appeal to children. The ban does not apply to tobacco- and menthol-flavored products. Companies now must cease the manufacture, distribution and sale of unauthorized flavored cartridge-based e-cigarettes within 30 days or risk FDA enforcement actions. According to a 2019 FDA study, more than five million U.S. middle and high school students use e-cigarettes. The Centers for Disease Control and Prevention also reported that vaping-related lung injuries had resulted in 55 deaths and 2,561 hospitalizations in the United States by the end of 2019. "The United States has never seen an epidemic of substance use arise as quickly as our current epidemic of youth use of e-cigarettes," said U.S. Health and Human Services Secretary Alex Azar. "We will not stand idly by as this crisis among America's youth grows and evolves, and we will continue monitoring the situation and take further actions as necessary."