59 Killed, 500 Injured in Las Vegas Shooting
On Oct. 1, a gunman on the 32nd floor of the Mandalay Bay hotel carried out the deadliest mass shooting in modern American history, firing on a crowd of 22,000 people attending a country music festival on the Las Vegas strip. Stephen Paddock wounded more than 500 people and killed 58 before killing himself. Local police said Paddock was not known to them before the incident, had no notable political or terrorist connections, and appeared to have purchased his sizable cache of weapons legally, and thus would not have raised red flags with current threat models. Indeed, authorities are still looking for a motive. Police found at least 23 weapons in the gunman's hotel room, including rifles modified with "bump stocks" to function as automatic weapons. In the wake of the tragedy, hotels have faced questions of how to better screen visitors, but many believe the training, equipment and time required to thoroughly examine guests and their belongings would make significant change unfeasible.
Hurricane Maria Devastates Puerto Rico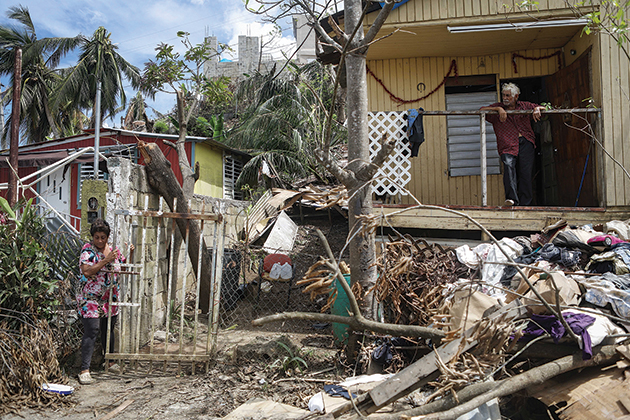 Just two weeks after Hurricane Irma, Hurricane Maria slammed into Puerto Rico on Sept. 20 as a Category 4 storm with maximum sustained winds of 155 mph. The storm destroyed almost all of the power lines that carry electricity from distribution centers, leaving the majority of the island's 3.4 million residents without access to electricity for what could be months. Destruction of other infrastructure compounded the crisis, with towns cut off by landslides and flooding, and 95% of cell phone towers reportedly toppled. Experts expect a lengthy recovery period from the first Category 4 storm to make direct landfall on the island since 1932 and first major hurricane to hit since 1989. AIR Worldwide estimates industry insured losses across the Caribbean from Hurricane Maria will total between $40 billion and $85 billion, with Puerto Rico alone accounting for more than 85% of the loss.
Amazon Hit with $300 Million Tax Bill in EU Crackdown
The European Commission continued its crackdown on American tech companies evading taxes in business-friendly member states, ruling that Luxembourg violated EU rules by granting "undue tax benefits" to Amazon. Approximately three-quarters of Amazon's European profits were attributed to a holding company that went untaxed, resulting in almost $300 million in unpaid taxes, according to the EC. Last year, the commission found that Ireland's business-friendly tax laws led Apple to underpay by about $15 billion. Because Ireland ignored this ruling, the EC also announced plans to take Ireland to court for failing to collect these taxes. To further combat corporate tax-dodging in the EU, the commission has proposed changes to cross-border value-added tax. Under the new proposal, tax would be charged at the rate set by the country where the buyer is located, rather than in the retailer's country. The EC hopes this will reduce the billions in tax revenue lost annually and eliminate some incentive for firms to move to nations with low VAT rates.
DOJ Reverses Transgender Worker Protection policy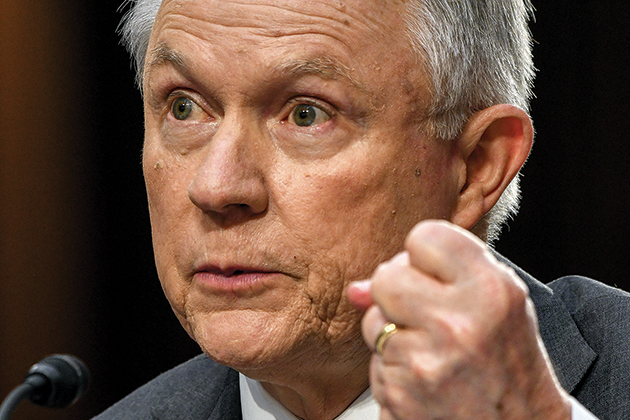 In 2014, the Department of Justice under the Obama administration interpreted sex discrimination to include discrimination based on gender identity. Now, Attorney General Jeff Sessions has reversed this policy, saying Title VII of the Civil Rights Act only applies to discrimination between men and women. The previous policy was one of several that had expanded protections for transgender workers in recent years, prompting greater attention on the need to develop workplace policies and increased enforcement action for noncompliance. A significant number of federal courts have found in favor of protections for transgender employees in Title VII lawsuits and the Equal Employment Opportunity Commission maintains that position, so while the change means the DOJ will not take the side of these employees in discrimination suits, it is unclear what impact the stance will have in practice. Over the summer, President Trump also announced plans to prohibit transgender people from serving in the military.
The High Cost of NYC Subway Delays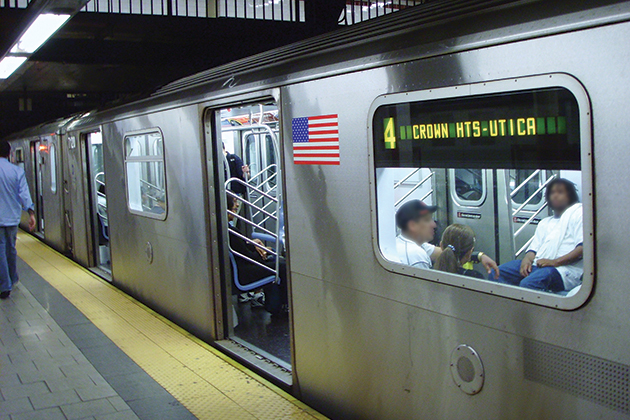 An economic impact analysis of the increasing number of subway delays in New York City found that they could cost the city as much as $389 million in lost wages and productivity this year. In October, City Comptroller Scott M. Stringer released a report based on a survey of New Yorkers that identified the "human impact" of the delays: 74% of riders had been late to work, 65% had been late to pick up or drop off a child, 13% had lost wages over a three-month period and 2% said they had been fired due to a delay. Overall, almost three-quarters of respondents gave subway service a grade of "C" or worse, with 14% giving it an "F." The study identified four lines in particular—the 4, 5, A and F trains—as the costliest, adding up to as much as $140 million annually.
Maryland Sues EPA
Pollution from 36 power plants in five upwind states has prompted Maryland to sue the U.S. Environmental Protection Agency for failing to take action. The state petitioned the EPA after experiencing 14 Code Orange air quality alert days this summer that it contends were due to pollution from Kentucky, Indiana, Ohio, Pennsylvania and West Virginia that violated the "good neighbor" provision of the Clean Air Act. "We strongly urge the EPA to approve the petition and enforce the air pollution controls, already in place in Maryland, at upwind out-of-state facilities that threaten the health of Maryland citizens and our economy," said Governor Larry Hogan.